Harrdy Sandhu Represented India In U-19 Cricket
Harrdy Sandhu, a popular Punjabi singer, had earlier played for India in U-19 cricket and could've played for the IPL, but the injury became an obstacle for him. Harrdy Sandhu plays Madan Lal in the movie titled "83". The film narrates the journey of India to winning the World Cup under the leadership of Kapil Dev. In the movie, Ranveer Singh plays the role of Kapil Dev, whereas Deepika Padukone plays the role of his wife.
Talking about U-19 cricket, the singer said, "I played for around 10 years. I played for the U-19 cricket team with Shikhar Dhawan. He was my roommate, and I also played with Cheteshwar Pujara and Ishant Sharma. But in 2006, I had an elbow injury. I was a fast bowler and the injury was to my right arm, "he told The Times of India in 2018. 
Later, Harrdy went to Australia and worked there as a cab driver. Adding to his statement, the singer said, "During that time, IPL had started and all those who were junior to me, unka bhi selection ho gaya (they were selected). I felt really bad. I could have easily played in the IPL."
Harrdy returned to India in 2009 and met the former physio for the Sri Lankan team. He said further, "I started training and got back into the team playing the Ranji Trophy. But three days before the match, I received the same injury.
The injury caused him a depressive spiral and, hence, he couldn't leave his room for weeks. It was the time that he decided to go for a sing-along. He said, "In 2010, I started learning music again and continued learning till 2011. I finally came up with my first album in 2012. Sometimes I do regret not being able to play for India because my coaches also felt that I could play for India. I had the potential, but it was all destiny. "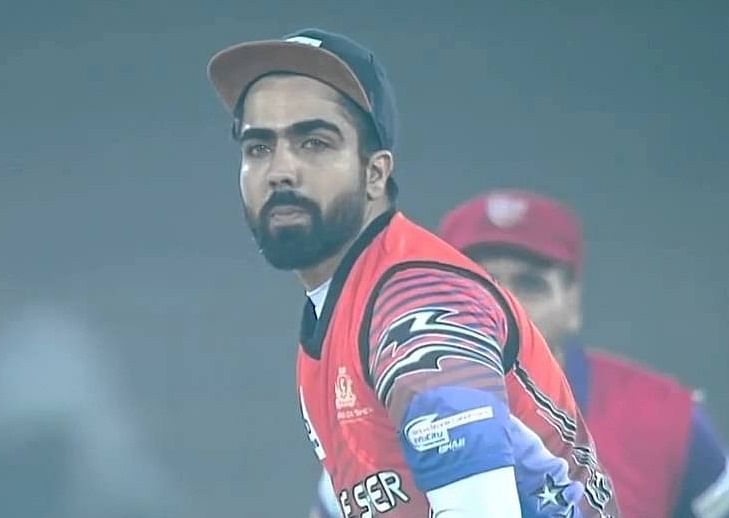 Harrdy released his song "Soch" in 2013, which turned out to be a hit. Later, he released his songs Yaar Ni Mileya, Naah, Titliaan, Backbone, etc. His most recent song is Bijlee Bijlee.