Has The IPL Team KKR Been Given To SRK's Heir Aryan Khan And Suhana Khan? Deets Inside!
The IPL, the world's finest cricket festival, will begin shortly this year, and one of the championship winners, Kolkata Knight Riders, who have won the title twice before, will be in attendance.
Shah Rukh Khan appears to have skipped the IPL 2022 auction briefing. Instead, Aryan Khan and Suhana Khan, Shah Rukh Khan's son and daughter, had arrived for the briefing ahead of the IPL super auction 2022. Their photos from the IPL auction briefing became viral sensations.
Although Shah Rukh Khan, who co-owns the Kolkata Knight Riders, was not present at the festivities, his children were seated with other KKR management members. Has SRK handed his son and daughter the whole KKR stake? The photo shows Aryan chatting with a mask-wearer next to him. Suhana sat in the corner.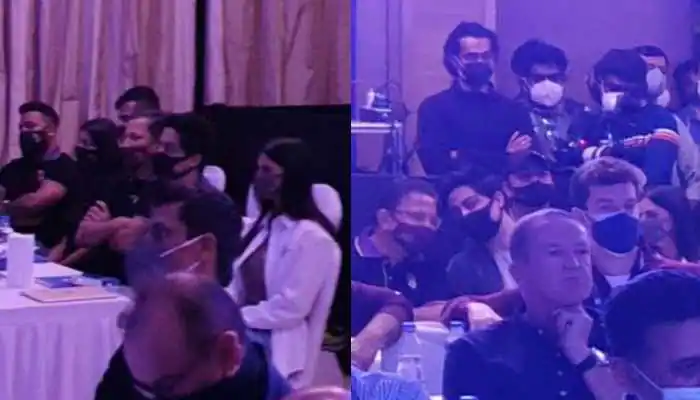 The franchise has already spent 34 crores on keeping four players. Andre Russell, Varun Chakravarthy, Venkatesh Iyer, and Sunil Narine have been retained for INR 12 crores, INR 8 crores, INR 8 crores, and INR 6 crores, respectively. In the 48 crores left, the franchise must assemble an all-around team.
Aryan was dressed in a white T-shirt under a shirt and wore a black mask with the KKR emblem. Suhana was dressed casually in a T-shirt and blazer. Since Aryan's drug conviction, the two were seen together at a public function for the first time.
Juhi Chawla, who co-owns the IPL franchise with Aryan, was also spotted at the table with Suhana and her daughter Jhanvi Mehta.
Shah Rukh Khan, Aryan's father, has avoided public appearances since his son's detention in the narcotics case in October of last year.
The Badshah of Bollywood attended the funeral of Lata Mangeshkar along with his manager Pooja Dadlani recently at Mumbai's Shivaji Park. Shah Rukh Khan's photo of him praying for the late great singer went viral and sparked a controversy.
Meanwhile, after spending a month in judicial jail, Aryan was granted bail last year. Suhana, his sister, completed her studies at New York University and returned to Mumbai. She was recently sighted outside the office of filmmaker Zoya Akhtar, leading to rumors that she may soon make her Bollywood debut.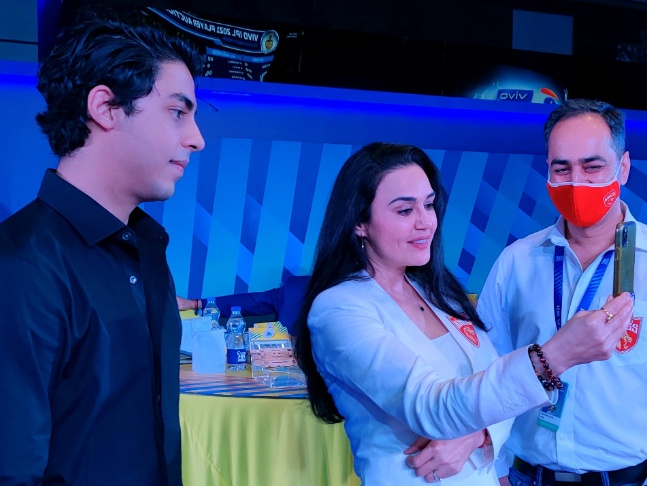 According to reports, the star kid will appear in an Indian adaptation of Archie Comics. Shah Rukh Khan will appear in Pathan, directed by Siddharth Anand. He'll also star in movies by Atlee and Rajkumar Hirani.
Do you support KKR or any other team? Let me know what you think in the comment box below.