Have You Heard The Desi Bella Ciao Starring Ayushmann Khurrana? Check It Now!
Fans of the show Money Heist are experiencing a bittersweet emotion as they have to bid adieu to their favourite show this year. Part 2 of season 5 which is the last in the series is set to premiere on 3rd December on Netflix. Although it's upsetting that the series will come to an end, most of us can't curb our enthusiasm.
The catchy tune of Bella Ciao seems to be ringing in the background of my subconscious at all times. This is true for fans and as well as people who haven't seen the series. A lot of us must've hummed or sang the Bella Ciao song, thanks to the internet who made it sensational.
Adding to the mix we can see Netflix India collaborating with Bollywood's favourite Ayushmann Khurrana who is seen dancing to the tune of yet another version of the song Bella Ciao. The ad goes on to show him disguised as The Professor. The similarity between the two is uncanny that is before he receives a text suggesting a change of plans stating it needs him to appear in red. The ad follows him dressed in the signature costume from the show, a red jumpsuit with the mask covering his face. The ad ends with the launch of the #IndiaBoleCiao contest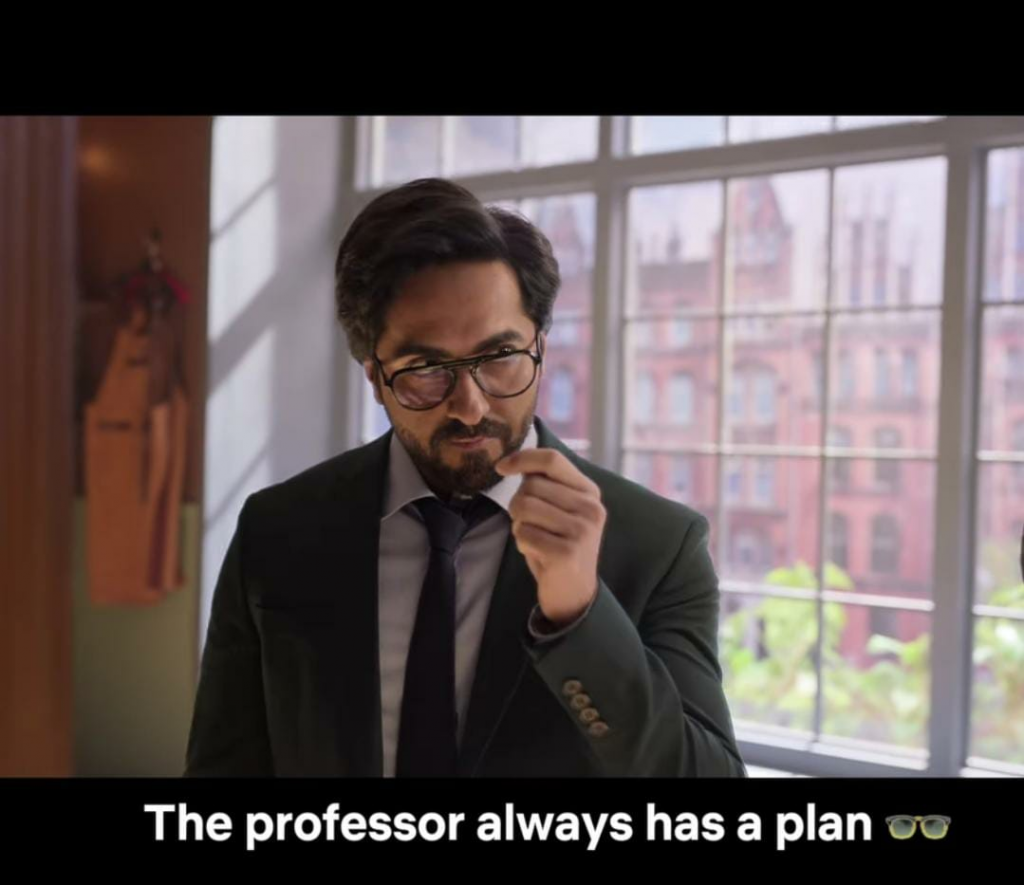 The contest wants to test who is the biggest money heist fan and the winners stand a chance to win some exciting merchandise of the show. So, what are you waiting for? Go on, prove your love and support for the show. To be eligible for the contest you need to be a resident of India and 18 years minimum. You need to follow Netflix India on their social media handles. Now to enter the contest you need to follow these steps:
Using #IndiaBoleCiao, post a creative and unique video, reel, or image on your social media handles, showcasing what's it like to be the biggest Money Heist fan
Head on to Netflix India's official social media handles where you can find the official google form to enter the contest.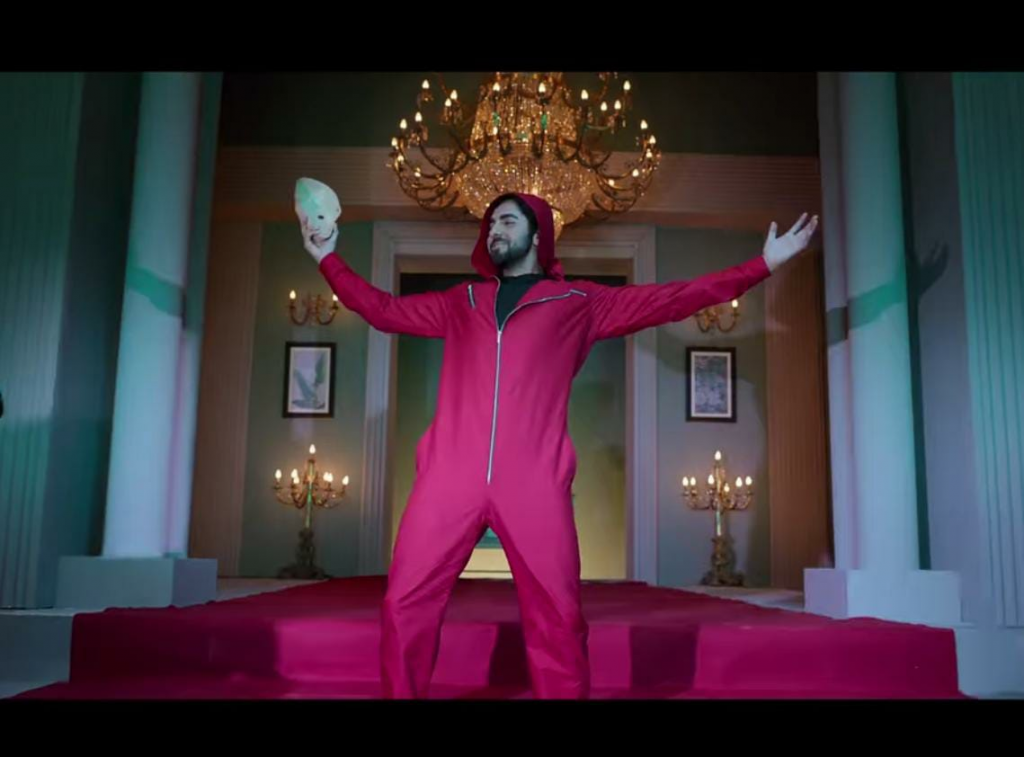 The #Indiaboleciao seems to have gained popularity in just a few days. It is seen trending on Twitter with entries from all over the country flowing in.
On a press note, Khuranna is seen expressing his fondness for the show "Over time, I've become a huge fan of Money Heist and it's rightfully found a prominent place in pop culture. Getting to work on this unique project has been special. Given my fondness for the series as well as The Professor. The characters give us an immersive experience and you feel completely invested in their journey throughout the series. While I'm super excited for the finale, it's disappointing that this heist is coming to an end."