India's Space Odyssey Unfurled By Ranganathan Madhavan: New Science Documentary Premiered On Discovery+
Indian Space Odyssey has captured the innovative efforts carried out during the Indian Space Program of the Indian Space Research Organization. The Science documentary premiered on Discovery+ on October 7, 2021, to celebrate 60 years of a successful journey by the Indian space program.
The documentary has been narrated in Hindi by one of the great actors Ranganathan Madhavan, popularly known for his portrayal as "Maddy" in RHDTM and "Farhan Qureshi" in 3 Idiots to name a few.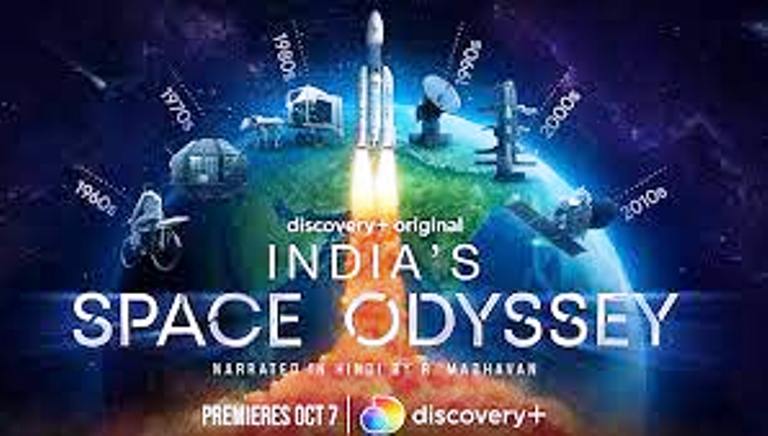 The documentation encaptures the endeavors made during the Indian space program that ISRO (Indian Space Research Organization) succeeded. Dr. Homi J. Bhabha and Dr. Vikram Sarabhai paved the path for India and Indians to become a leader in space exploration and innovative space technology.
A proud production of Miditech Studios, India's Space Odyssey includes various ISRO experts as well as space historians and researchers, and most importantly former ISRO President Dr. G. Madhavan Nair.
The experts have discussed their invigorating experience, filled with challenges while working in the Indian space program. The movie has documented 'how India decided to go to discover the space, under the captainship of Dr. Vikram Sarabhai also known as the founding father of the Indian space program. It also brings in to limelight the foundation set up under their quintessential guidance by ISRO in upholding its mission of putting the benefits of space at the service of the nation, making it one of the largest and best decorated (in terms of technological advancements) space agencies in the world.
Showcasing a combination of expert interviews, footage, and graphic representations, the special science documentary captures the journey that has been explored so far as well as highlights India's most revolutionary space developments with the highly complex missions- Chandraayan and Mangalyaan.
Shooting During The Pandemic Was A Herculean Task: Shalini Shah
"The Indian Space program has achieved significant achievements since its inception, thanks to the contributions of everyone who has worked on the program. We are elated that a platform like Discovery has taken an initiative not only to encourage the people but also to inspire them," said Dr. K. Sivan, ISRO President, and Secretary of DOS.
Ranganathan Madhavan's given exemplary speech on narrating India's Space Odyssey, "Curiosity has brought people to where we are today and will continue to do so. I am grateful to Discovery India for this wonderful learning opportunity and I am honored to have given my voice to a project that could inspire future generations to seek space."