By Sudha Hariharan
More than 1.1 billion girls are poised to take on the future. They are breaking ceilings, tackling issues  like child marriage, education inequality, violence, climate justice, and inequitable access to healthcare. Girls are proving they are unstoppable. On December 19, 2011, United Nations General Assembly adopted Resolution 66/170 to declare October 11 as the International Day of the Girl Child, to recognize girls' rights and the unique challenges girls face around the world. The theme this year is "Digital generation. Our generation." 
Teenage girls have the right to a safe, educated, and healthy life, not only during these critical formative years, but also as they mature, empowering them to be effective workers, mothers, entrepreneurs and leaders.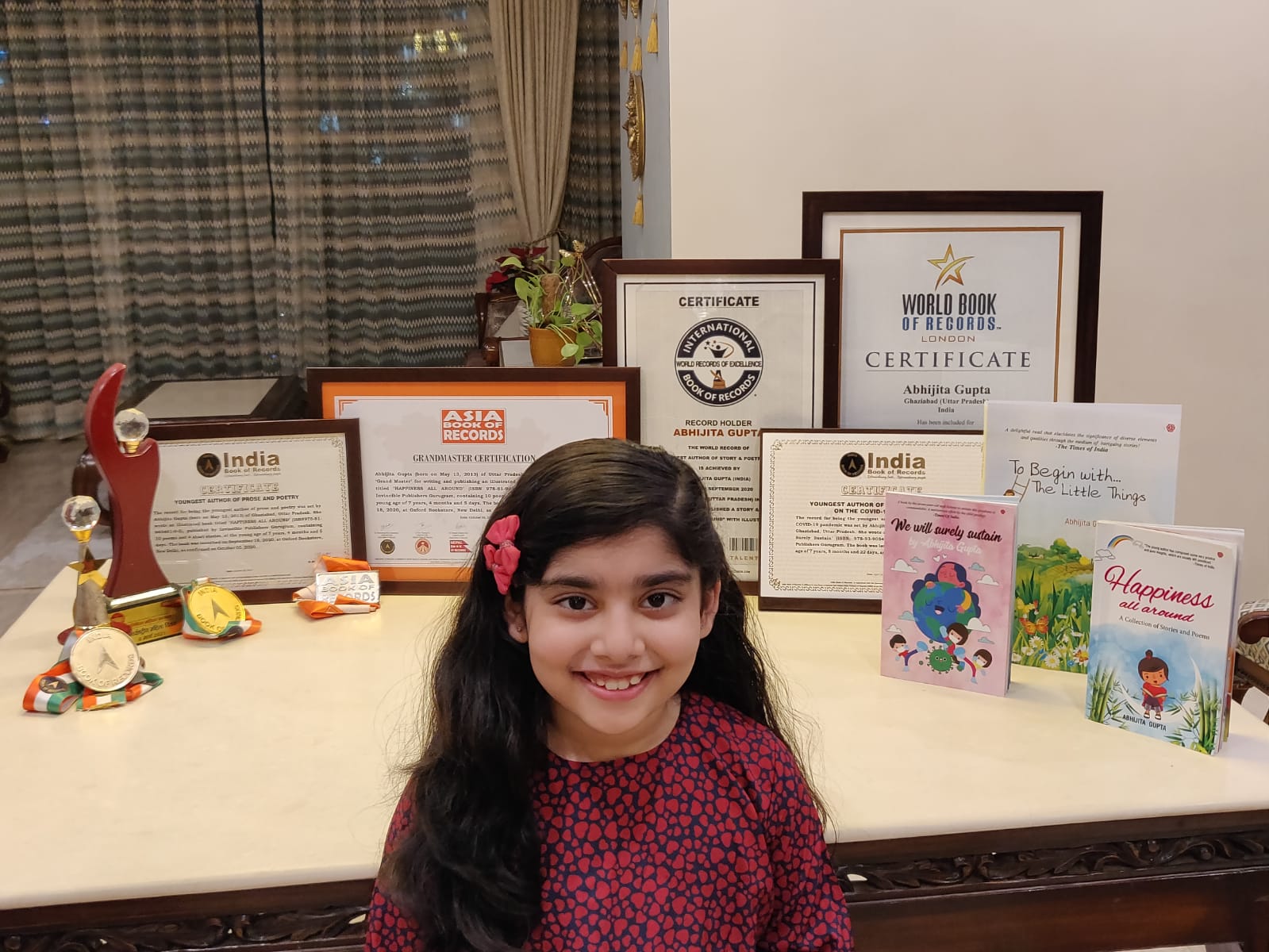 One such young girl, all of 8, has been recognized as the world's youngest author by the International Book of Records, while the Asia Book of Records has conferred on her title of the 'Grandmaster in Writing.' According to the India Book of Records, she is the youngest author to write poetry and prose. 
Abhijita Gupta is the third generation of the renowned poet duo-Rashtrakavi Maithilisharan Gupt and Santkavi Shri Siyaramsharan Gupt, writing runs in her veins. Abhijita, currently a student in Class 3, started writing at the tender age of 5 years. The maximum of her writing took place during the COVID-19 lockdown that served as a medium to maintain positivity. Little did she know that she would go on to achieve the title of the 'Grand Master.'
Her book titled 'Happiness All Around' is an anthology of short stories and poems with illustrations acclaimed globally giving us an insight into the interests and fertile imagination of a 8–year-old!
First published at the age of 8, Abhijita now has two books to her credit, her third book as part of her signature deal with Invincible Publishers was launched on October 9 by Dr. Charu Wali Khanna, Member National Commission for Women.
Mouni Roy Tells Why 'Pig' And 'Snake' Become Humans In The Next Life?
Abhijita is the daughter of Ashish Gupta, a chartered accountant by profession and Anupriya Gupta who is an engineer-turned-entrepreneur. She stays in Ghaziabad with her parents and is a student of class III at the prestigious Presidium School.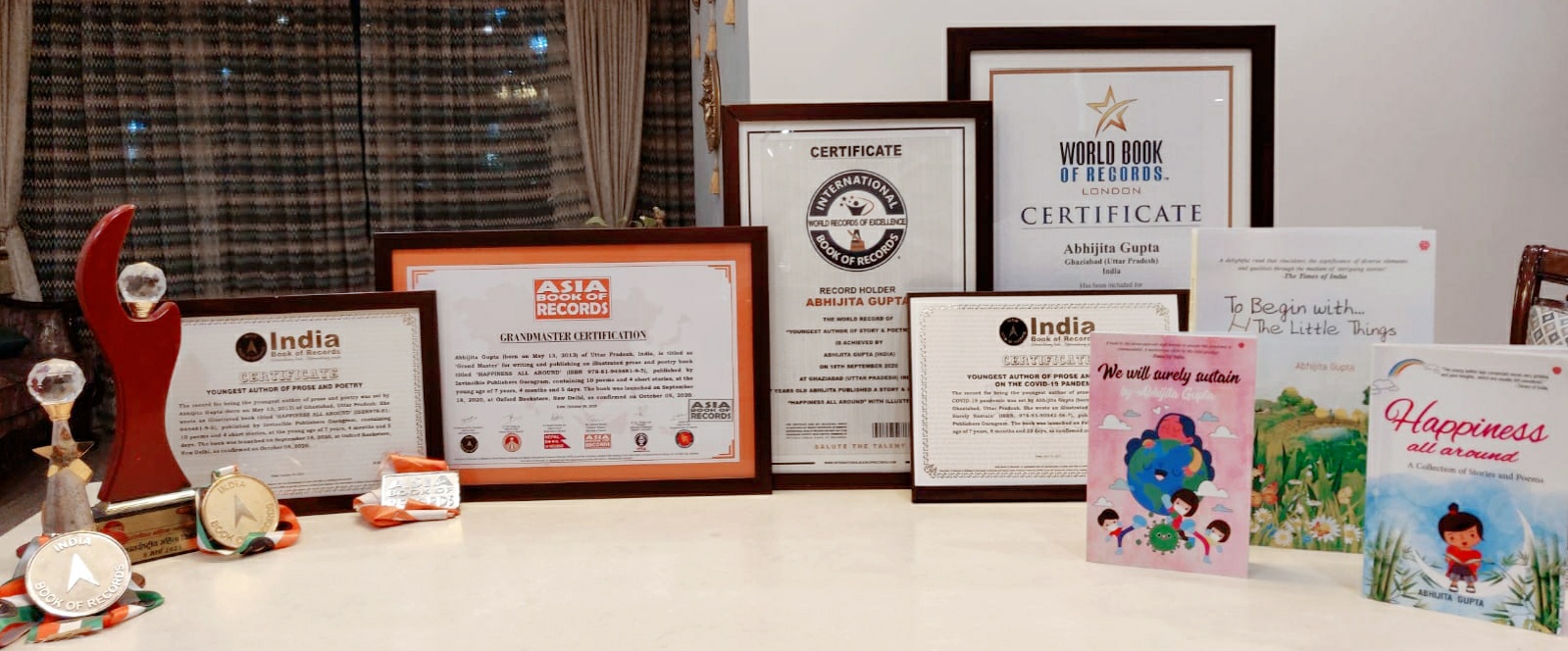 When quizzed about her journey this far, she says, "My small journey in writing is very interesting and exciting both. I don't find it difficult. I want to continue it as a hobby and love to take the literary legacy of my family forward."
Talking about her most recent book— 'To Begin With the Little Things'  is about all the little things we must follow to be a good human being and these are also important to climb the ladder of success. Just to make it even more fun I have written a poem for every story, which has moral and crux of story.
"My inspiration is from my great grandparents. I am blessed to be a part of this family and because of them writing is in my veins. My grandparents keep on telling me alot about them. I offer prayers to them daily. They have done so much for the country and so will I."
A big fan of Ruskin Bond, Abhijita aspires to continue the legacy of her great grandfather's Rashtrakavi Shri Maithalisharan Gupt and Santkavi Shri Siyaramsharan Gupt. When not writing, she can be found sketching, painting and selecting books at local bookstores.