Janhvi Kapoor Experiences FOMO After Missing Her Grandmother's Birthday!
With other family members, Boney Kapoor, Anil Kapoor, and Sanjay Kapoor attended the birthday of their mother Nirmal Kapoor. Maheep Kapoor posted a number of photos from the celebration on Instagram on Tuesday. Nirmal's birthday was celebrated by Sunita Kapoor, Anhsula Kapoor, Rhea Kapoor, Khushi Kapoor, Shanaya Kapoor, Jahaan Kapoor, and several other family members.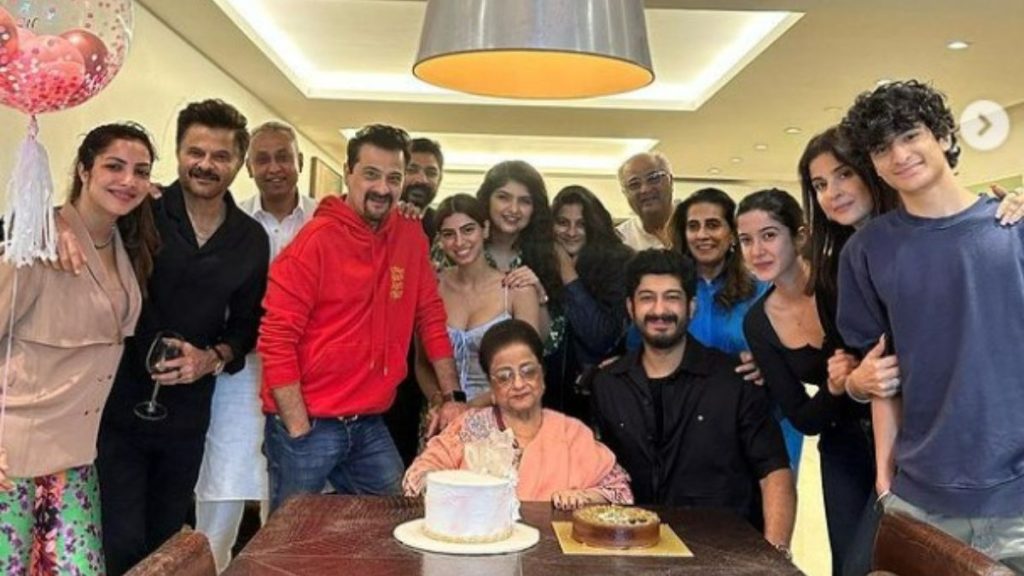 Sanjay may be seen behind Nirmal in one of the pictures as they both smile. Nirmal was sitting at a table with two cakes in front of her, and there were colorful balloons in the background. In a different image, Boney, Sanjay, Khushi, and Jahaan could be seen standing around Nirmal and laughing.
As the family gathered around Nirmal, they laughed together as well. While sitting next to her grandmother and looking at Anil, Khushi grinned. Khushi chose a blue dress for the event, Shanaya donned a black top and blue jeans, and Anshula wore a white and green dress. Boney was dressed in cultural attire, Anil in all-black, and Sanjay wore casual attire.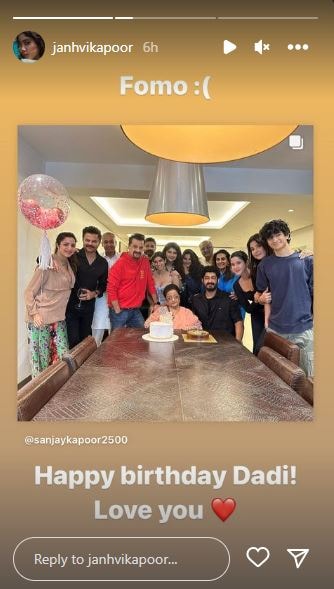 Maheep shared the images with the hashtag "familia" and a red love emoji. Janhvi Kapoor responded to the images by writing, "@khushi05k you are wearing my dress." Using Instagram Stories, Janhvi reposted a Sanjay Kapoor post and added the following caption: "Fomo (sad face emoji) Happy birthday dadi (grandmother)! Love you." Sanjay posted comparable images to Instagram along with the hashtags "family" and "birthday party." Additionally, Anil shared several pictures of Nirmal on Instagram.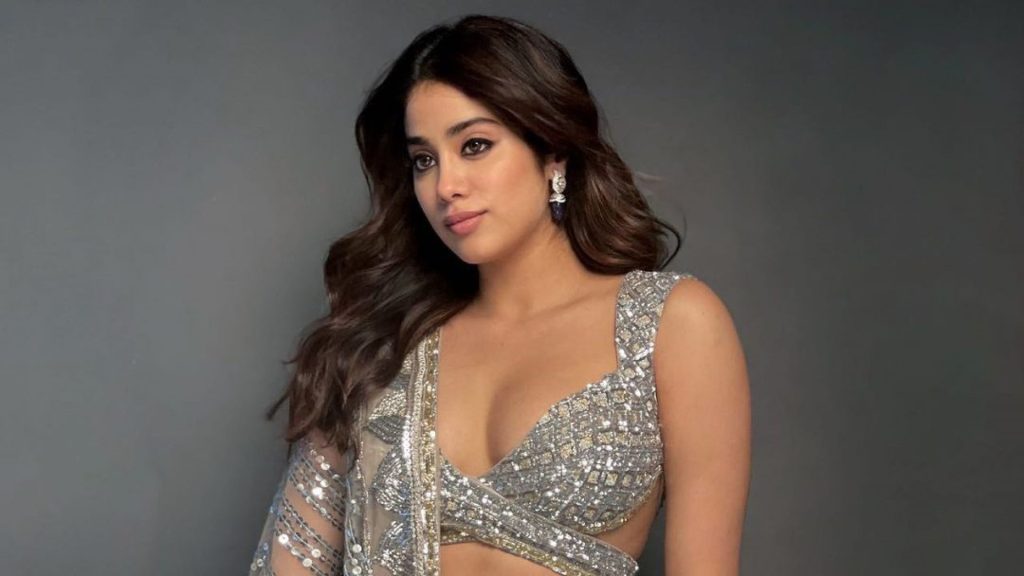 Janhvi is now in the middle of the Mr. and Mrs. Mahi filming process. In the cricket-themed movie, Rajkummar Rao also appears. Sharan Sharma is the director, and Karan Johar is on board. The scheduled release date is October 7. Varun Dhawan and Janhvi are also in Bawaal. She recently finished filming in Poland for the Nitesh Tiwari-directed film. Her last sighting was in Goodluck Jerry.