Janhvi Kapoor On Getting Slammed For Gunjan Saxena: "I've Skipped Many Steps That People Have Fought For And I Embrace This Hardship Now"
The nepotism debate has become really intense right now. Many stars have been dragged into it and the star kids are the ones to have received the most backlash. As Janhvi Kapoor's next movie Gunjan Saxena is all set with its trailer out Janhvi Kapoor has received a lot of backlashes and hatred from the netizens. However, the actress is quite composed and calm and has decided to embrace this hardship as she had it easier in the beginning.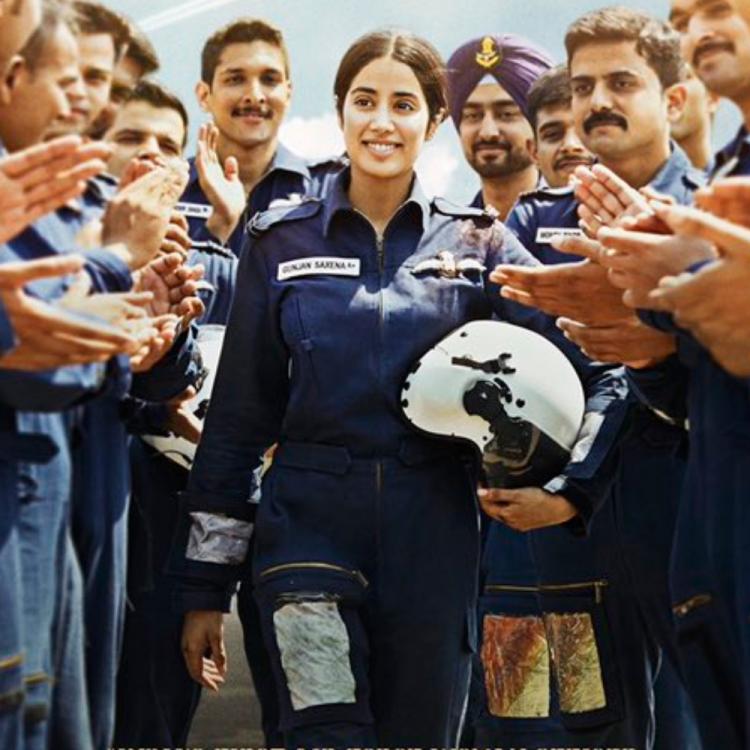 In an interview with Hindustan Times, Janhvi said, "The sentiment has been fuelled and amplified in the last month. I hope it's not something that I have to deal with every release." She further said that it's time to exercise 'a little bit of sensitivity' "I know I'm confident of what I've done, and I'm confident of the film and the story… I don't think there's any reason for us to be apologetic for what we've done," she said to the portal.
She also admitted by saying, "I've kind of fast-tracked into this system already. I've skipped many steps that many people have had to fight for. I've gotten chances that many people wouldn't have gotten easily. I'm here already through a much easier route than most people have had. So from now if the journey is a little bit of an uphill climb and it's a little bit harder for people to accept me then I'll accept it. If I've skipped a certain portion of the journey that people are subjected to then this is my journey from here on, and I'll embrace it."