Juhi Chawla Reveals Shah Rukh Khan Scolds Her Every Time KKR Loses IPL Match- Know Why?
After doing some hit films together, Juhi Chawla and Shah Rukh Khan joined hands for an IPL team in 2008. The duo's business partnership is as magical as their on-screen collaborations. Their team Kolkata Knight Riders (KKR) is one of the best teams of the IPL tournament in terms of performance.
Many a time, Shah Rukh and Juhi have been spotted cheering for their team. But recently, Chawla has revealed what happens in the stands when she and Khan attend an Indian Premier League (IPL) match and their team is not playing well.
The co-owner of the KKR made the revelation in an 'uncensored' video from The Kapil Sharma Show. She told the host that she begins praying if things are not going in their favour on the cricket field. "Shuru ho jaati hoon bhagwan ko yaad karna, mantra padna. Sabke pair pad leti hoon main, Hanuman ji ko tak nahi chhodti. Gayatri mantra shuru ho jaate hai. Sab karti hoon main (I start praying to every god there is and begin chanting mantras)," she said.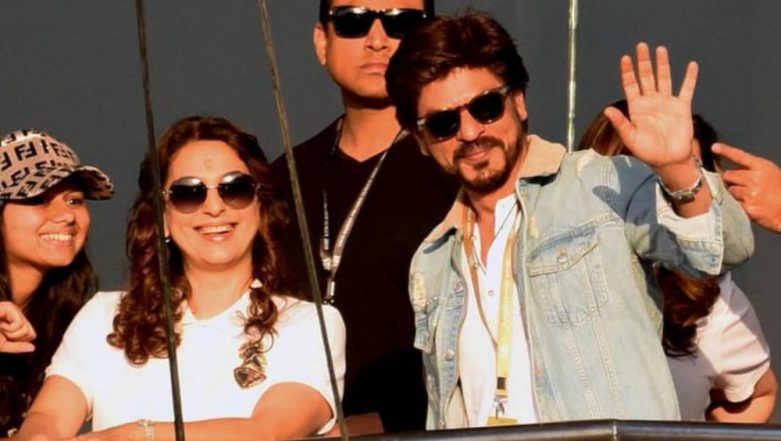 "Idhar se Shah Rukh mujhe daantne lag gaye. 'Bowling kaise kar raha hai, bowling should be according to the fielding. This is not right. I must call a team meeting.' Mereko daant rahe hai. Main toh wahaan khadi hoon, mereko pata nahi kya karoon (Shah Rukh starts scolding me about the performance of our players. 'How is he bowling, bowling should be according to the fielding. This is not right. I must call a team meeting.' He scolds me. I just stand there, not knowing what to do)," she added.
Juhi further revealed that if KKR loses the match, Shah Rukh calls for a team meeting which yields no solutions. She said that they go, expecting that he will give them a piece of thoughtful advice but it turns out to be the opposite. "Wahaan par kya hota hai? Shah Rukh shuru ho jaate hai, idhar ki baatein, udhar ki baatein, iss match ki baatein, yeh mazedaar baatein, woh mazedaar baatein. Kisiko kuch nahi bolte. Just last mein, 'Play well, haan.' Meeting khatam (But what happens there? Shah Rukh starts talking about random, fun things and does not say anything to anyone. He just says, 'Play well,' at the end. Meeting over)," said Juhi.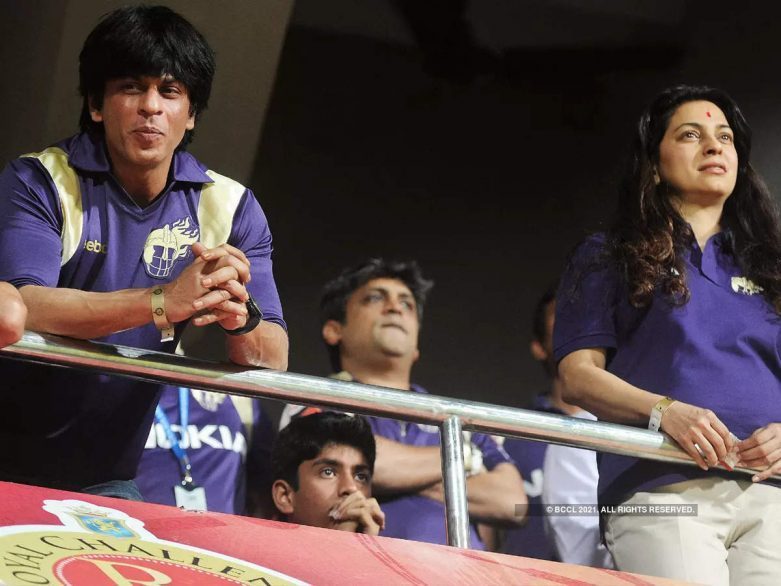 Earlier this year, a picture of Shah Rukh's son Aryan Khan and Juhi's daughter Jahnavi Mehta attending the IPL auction went viral. Sharing the same, Juhi wrote on Twitter, "So happy to see both the KKR kids, Aryan and Jahnavi at the auction table… @iamsrk @KKRiders."Juhi also signed a surety bond of Rs. 1 lakh for Aryan's bail in an alleged drug case last month.