"Kab Tak Kangana Ke Naam Pe Ghar Chalaogi," This Mimicry Artist Got Trolled For Making Fun Of Kangana
YouTuber Saloni Gaur, who mimicked Bollywood actress Kangana Ranaut, has found herself in trouble this time for making people laugh. Saloni, who has made headlines for her mimicry and acting in fictional characters, is now facing backlash from users for constantly mocking Kangana. Users are fiercely criticizing Saloni for targeting Kangana.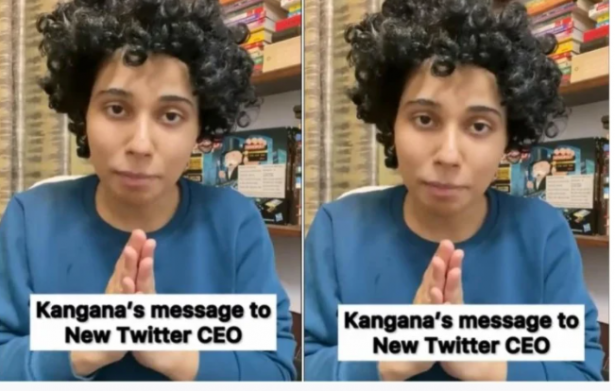 Saloni Gaur
In her latest mimicry video, Saloni is acting as Kangana. She wrote in the caption 'Kangana's message to Twitter CEO Parag Agarwal'. In the entire video, Saloni has become Kangana and has said that if Parag Aggarwal wants, then she is ready to make a comeback on Twitter.
She said that welcome Parag Bhai, if there are two Indias according to Vir Das, then you have made both of them proud. We have a long association with your family. Our ration, our clothes, and sweets all come from the shop of your relatives. Parag ji I have read your old tweets. We have the same mindset.
Saloni Gaur
Commenting on this video, a user wrote that, "By the way, Saloni ji, if Kangana had not been there, you would have been unemployed, wouldn't you?" One wrote that if Kangana was not there, many alleged comedians would have become unemployed. Another user, fed up with Kangana's mimicry, wrote that again to get bored, do something new.
Seeing Saloni mimicking Kangana, a user wrote that till when? For how long will you run your house in Kangana's name? Show your strength too, sister. A user even took a jibe and requested to make a video on comedian Vir Das as well.