Kamya Punjabi Slams Swaran Ghar's Viral Choking Scene: "This Is Precisely Why… TV Content Is Looked Down Upon"
Some sequences from Indian TV daily dramas have gotten a lot of attention in recent years for being unreasonable and weird. Something similar has happened once more, with netizens going insane when a scene from Swaran Ghar went viral. Along with netizens, small screen star Kamya Punjabi has reacted to the situation, mocking TV programming while applauding movies and the internet.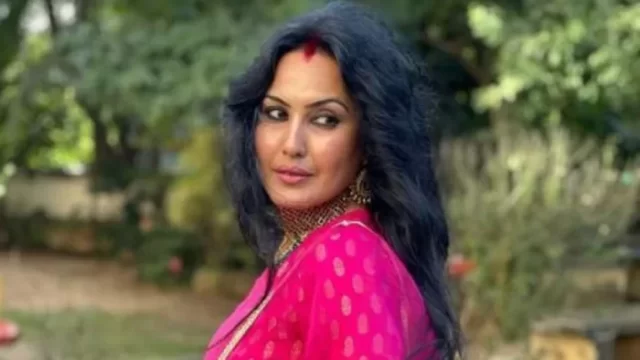 Swaran (performed by Sangita Ghosh) and Ajit Lamba, the show's lead characters, appear in the video (played by Ajay Chaudhary). Swaran threw her drape across her shoulders, but it got caught between the moving pedestal fan. As the noose stretched and her life was on the line, the dupatta started to choke her. Everyone did their hardest to assist her, but neither the fan nor the piece of cloth around her neck could be stopped. However, she continues to struggle. The hero of the moment, Ajit, then bites off Swaran's dupatta to aid his escape.
Netizens couldn't stop raving about how odd the scenario from Swaran Ghar is now that it's gone viral. Even Kamya Punjabi seemed embarrassed when she sees such moments, saying on Twitter, "This is precisely why, despite having some excellent actresses, TV material is looked down upon, compared to films and the web."
Kavita Kaushik, who retweeted Kamya Punjabi's message, seemed to share her sentiments. Apart from them, even other people on social media agree with her.
A netizen reacted to it by writing, "Daily soaps naye naye mein acche lagte hai…baad mein we like boar hogaye…Sorry it's not against you or anyone..but it's true..maybe daily soap ke pressure mein written over drama create Kar raha hai..casting ki wajah se dekh lete hai kabhi kabhi…par yeh aise..," another wrote, "I agree. I understand as Actors you have a very limited role to play in this but I'm sure you can voice out when you do not agree with something. As actors, I think you should walk out of the sets when asked to do such senseless scenes." A third user wrote, "Thanks to TRP hungry producers and Broadcasters…they push everything just too far-they have diluted the medium so much," a fourth user wrote, "A la Ekta Kapoor kinda TV content has devastated the minds of a generation of Indian aunties, and I think content is more important than acting, without it any kind of good acting is just perfunctory."