Kangana on Afghanistan Crisis,'Today We Watch Silently, Tomorrow This Can Happen To Us'
The eyes of the whole world are on the situation in Afghanistan at this time as to what is going on there. The Taliban have occupied there and the way we are seeing the video on social media, it seems that the situation there is very bad. Several Bollywood celebrities have also expressed concern about the possible status of women in Afghanistan after the Taliban rule. She is constantly keeping an eye on what is going on in Afghanistan and is constantly giving his opinion on it. Kangana has expressed her opinion on the entire incident through Insta Story. In the midst of this, the actress has targeted Twitter.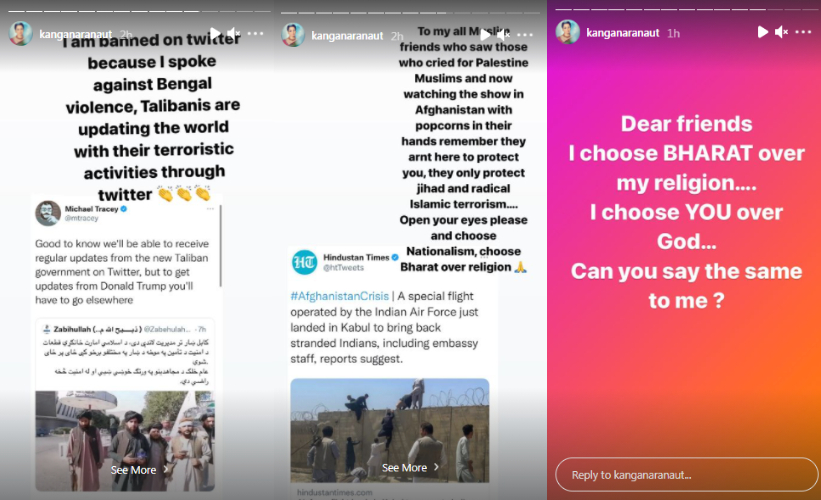 Kangana wrote mentioning a tweet in Insta Story, in which it was informed that Taliban representatives are giving updates on Twitter. I also took a stand against the violence that took place in Bengal, due to which I was banned by Twitter. Taliban is giving information about terrorist activities to the world through Twitter. The situation in the Taliban is very bad at this time. In another post, Kangana wrote – All my Muslim friends, who first saw Palestine and are now watching the show in Afghanistan with popcorn in hand, remember they are not here for your safety. He will only defend Jihad and radical Islamic terrorism. So look after yourself and choose the country of India by rising above religion.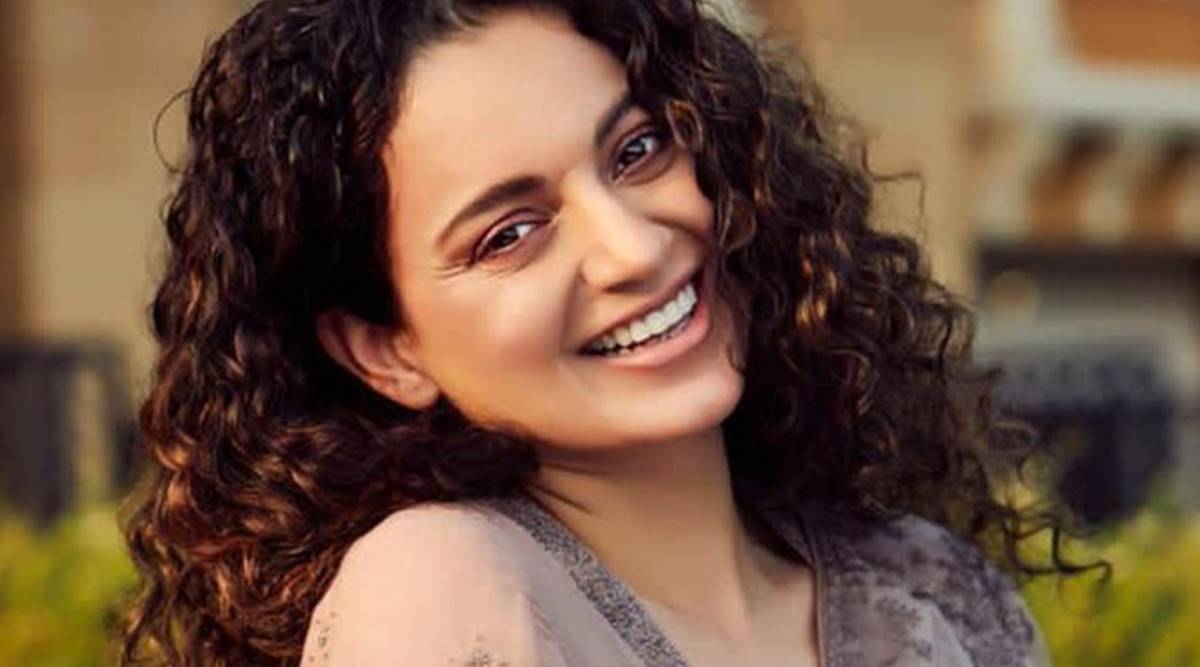 After this, Kangana wrote about herself in a post and said- Love friends, I like to choose India before my religion. I chose you before my Lord. Can you do the same for me? Kangana had made some objectionable tweets. Due to which his Twitter account was permanently suspended. After that, Kangana is seen speaking on every issue through Instagram. Kangana has recently wrapped up shooting for her film Dhaakad in Budapest, which will be a spy thriller film in which she will be seen in the role of Agent Agni. Rajneesh Ghai will direct the film. Apart from Kangana, you will also see Arjun Rampal, Sharib Hashmi, Divya Dutta in the film.