Kangana Ranaut is Heartbroken Before The Release of Thalaivi, Theater Owners Refused To Show The Film
Bollywood actress Kangana Ranaut's film Thalaivi is going to knock in theaters soon. But Kangana is facing a lot of difficulties for this most awaited film. Kangana is furious at multiplex owners over Thalaivi's release. She alleges that less screens are being given to her film deliberately. By posting on Instagram, Kangana has requested the multiplex owners to support them in this difficult time.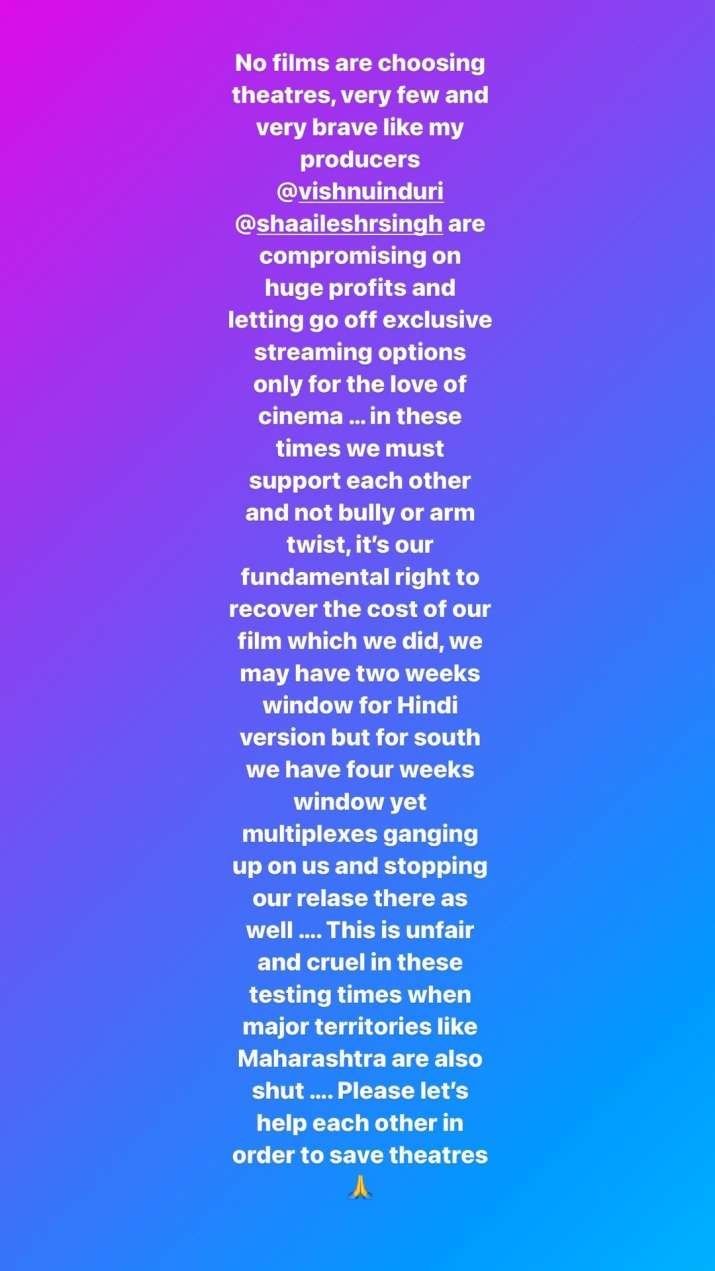 Kangana wrote, 'Please support each other in this difficult time. No movie is being released in theatres. There are only a few films that have the potential to be released in theatres. Like the producers of my film are thinking of compromising a lot and taking the risk of releasing the film in theatres. This has been possible only because of your love for cinema.
Kangana also accused the multiplex of being a gang up. She said that in the Hindi belt we have a window of two weeks, while in Tamil this window is of 4 weeks. In such a situation, it is our fundamental right to meet our loss.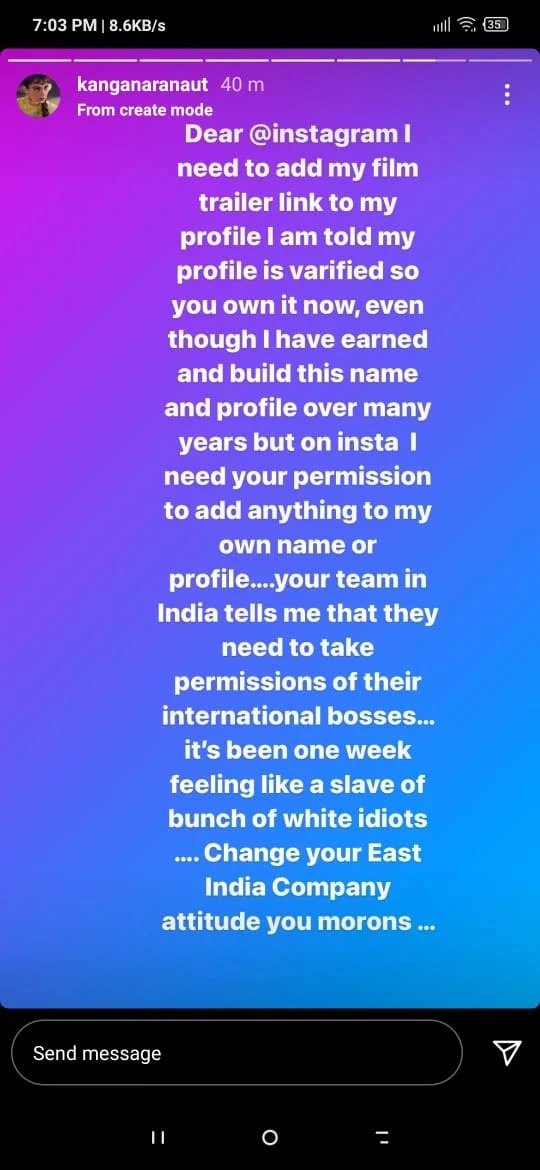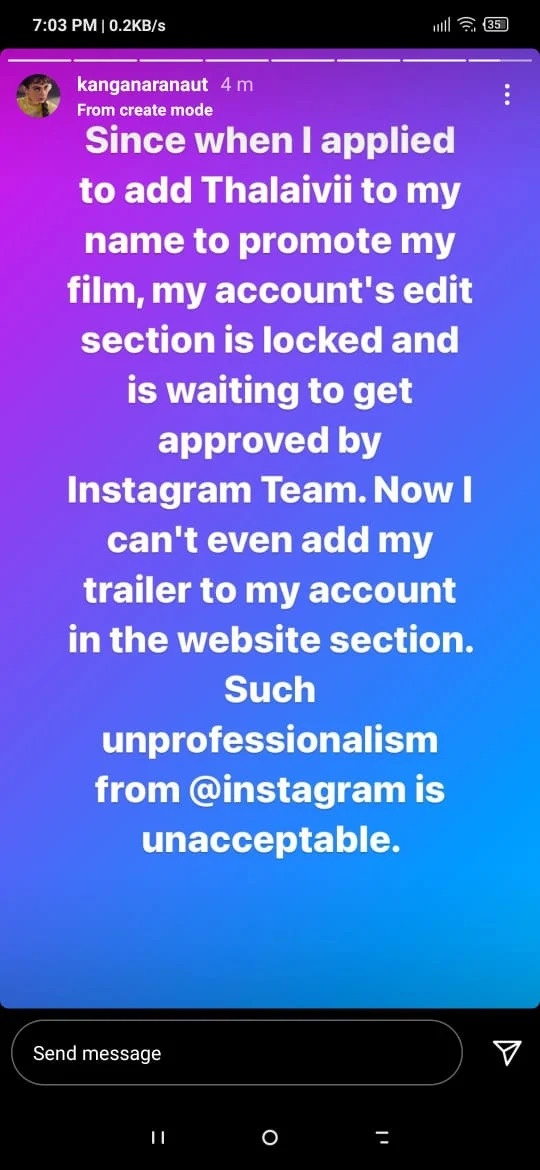 It is being told that earlier the makers of 'Thalaivi' had decided to release the film on OTT first in view of the pandemic situation. He later accepted the terms of the theater owners. Theater owners are also scared about the strict Covid protocol, due to which they have to do so.Recently, Kangana had also slammed Instagram for not promoting Thalaivi. Actually, Kangana wanted to share the link of Thalaivi's trailer in the bio of her Instagram account. When she could not do so, she scolded the app officials and called them unprofessional. Apart from this film, Kangana has also completed the shooting of Dhakad and when will it be released. No information has been received about this yet. Along with this, she will also be seen in the film Tejas. Kangana is also working in a film on Indira Gandhi.