Kangana Ranaut Talks On 'Khalistan'; Says, 'Government Must Take Action Against Jihadists'
Kangana Ranaut, the 'Queen' of Bollywood, has been making news with her upcoming action-drama 'Dhaakad.' Kangana Ranaut plays the lead, with Arjun Rampal, Divya Dutta, and Saswata Chatterjee providing support. The film will be released in theatres on May 20, 2022. The 35-year-old actor plays Agent Agni in the film.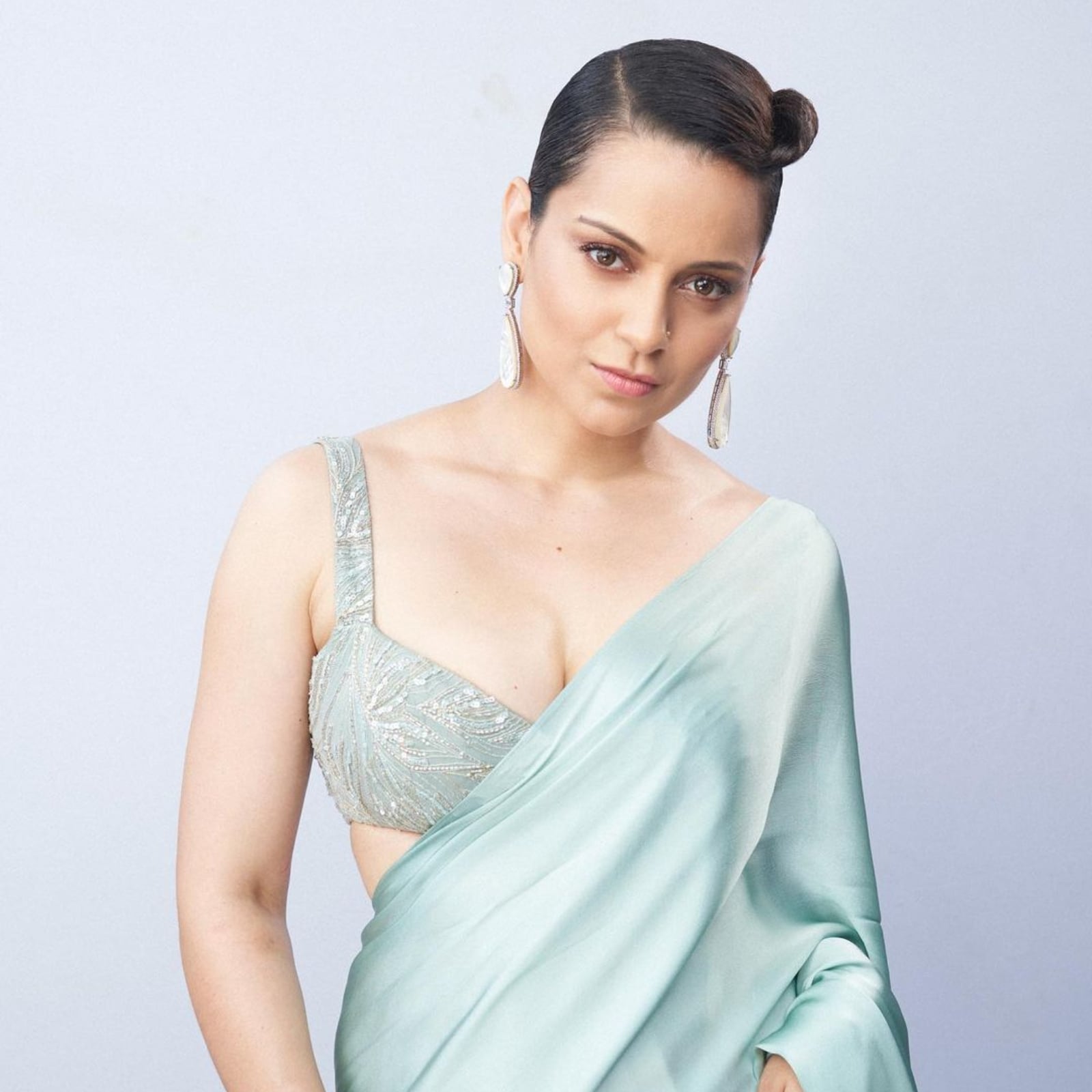 Kangana Ranaut sparked yet another controversy on Friday when promoting her film, saying, "Punjab has always been India's part." We don't give somebody a piece of our country just because they raise a concern about their own country. Terrorists with international funding support such hooligans. The general public does not support them; we are Bhartiyas who require Akhand Bharat."
"Whatever illegal acts are taking place, whether they are carried out by jihadis or Khalistanis, they must be dealt with by law and order. The government must take strong measures to combat it," she stated.
Kangana, who is known for expressing her thoughts on current events, got herself into problems last November when she called "the entire Sikh community Khalistani terrorists" and claimed that "previous Prime Minister Indira Gandhi squashed them like mosquitoes under her heel."
According to PTI, Manjinder Singh Sirsa, the leader of the Akali Dal, has filed a complaint against the actress over her remarks. According to the Delhi Sikh Gurudwara Management Committee (of which Sirsa is President), Ranaut "intentionally" and "deliberately" characterised the farmers' protest as a "Khalistani movement" in a recent post.
Kangan posted on November 20, 2022, in an Instagram story, "Terrorists from Khalistan may be pressuring the government right now. But don't forget about one woman. Even after decades of her death, aaj bhi uske naam se kaampte hai yeh inko vaisa he guru chahiye (the only woman prime minister crushed them under her shoe) No matter how much suffering she caused to this nation, she crushed them like mosquitoes at the cost of her own life Lekin desh ke tukde nahi hone diye (but didn't let the country disintegr"
'Dhaakad,' produced by Soham Rockstar Entertainment Pvt Ltd in collaboration with Kamal Mukut, Sohel Maklai Productions, and Asylum Films, will be released on May 20 and will compete at the box office with 'Bhool Bhulaiyaa 2'.