Kangana Ranaut Visited Banke Bihari Temple Without A Mask In A Crowd Of Thousands, Shared Pictures On Social Media
Bollywood actress Kangana Ranaut has reached Shri Krishna Janmabhoomi, Mathura to visit Banke Bihari temple. When Kangana reached Mathura for the first time, thousands of people gathered to see her. Many policemen were also present for this security system. Just last day in Punjab, Kangana's car was stopped by angry people. They demanded an apology from Kangana for her rhetoric against farmers and those demanding repeal of agricultural laws. Seeing the rising tension, a heavy police force was also called to the spot. The commotion went on for a long time. After about two hours, Kangana finally apologized after which the farmers let her go.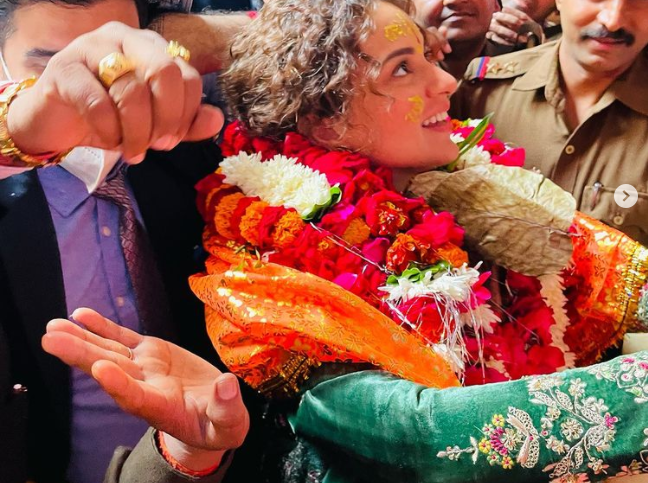 Kangana Ranaut at Banke Bihari Temple
On Saturday morning, Kangana shared the post and said that she wants to start the day with the darshan of Banke Bihari. However, despite being so crowded, Kangana appeared without a mask. On one hand in the country, where the new variant of Corona, Omicron has forced people to live in panic again, seeing this attitude of Kangana, users are asking questions.
In view of the security of Kangana Ranaut, who was in discussions about her statements, the police also had to struggle a lot. Although this program was confidential, so no one knew in advance. The news of Kangana's arrival spread rapidly and a large crowd of fans gathered at the Banke Bihari temple. Amidst the security cordon, she was taken to the temple premises, where the Mahant offered her prayers.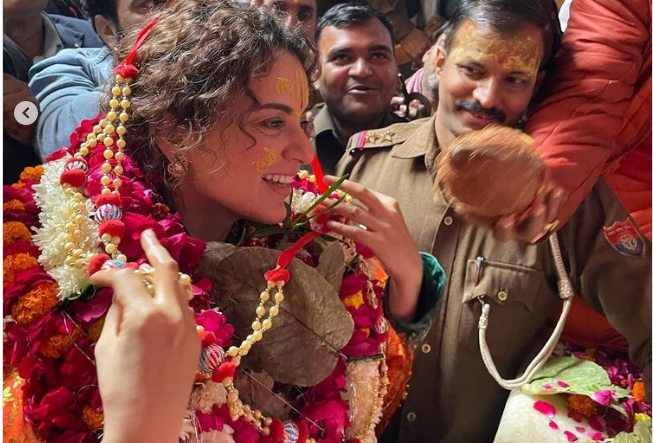 Kangana Ranaut at Banke Bihari
Kangana took to her Instagram story to apologize to the farmers, giving her stand on this incident. Kangana wrote – "No one asked me to apologize and why would I apologize to anyone. I am not an anti-farmer, and there is no question of apologizing. Yes, those people were a little angry, they had some complaints about me. I listened to their grievances and explained my point of view."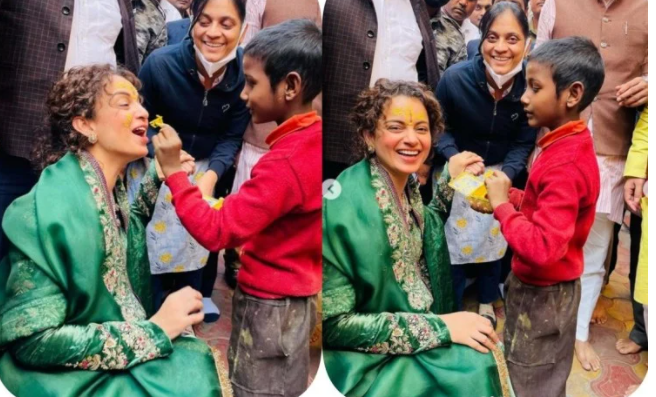 Kangana Ranaut at Banke Bihari
Kangana released the video on social media and termed it as mob lynching. Sharing the video of this incident on social media, Kangana said, "As soon as I stepped into Punjab, a mob of people attacked me. These people are calling themselves farmers. I have just left from Himachal because my flight is cancelled. But as soon as I came here in Punjab, some people stopped me. These people are abusing me badly and even threatening to kill me. All this is happening to me even after having security. What will happen to me if there is no security with me?"