Katy Perry, who looked stunning in lilac vintage attire, appears to have lost her way as she searches for her seat around Westminster Abbey, which fans couldn't help but turn into a meme.
It is one of the most important day in the history of the United Kingdom, as King Charles III is crowned. The coronation of the King took place at Westminster Abbey in London, in the presence of all the Royals and their guests.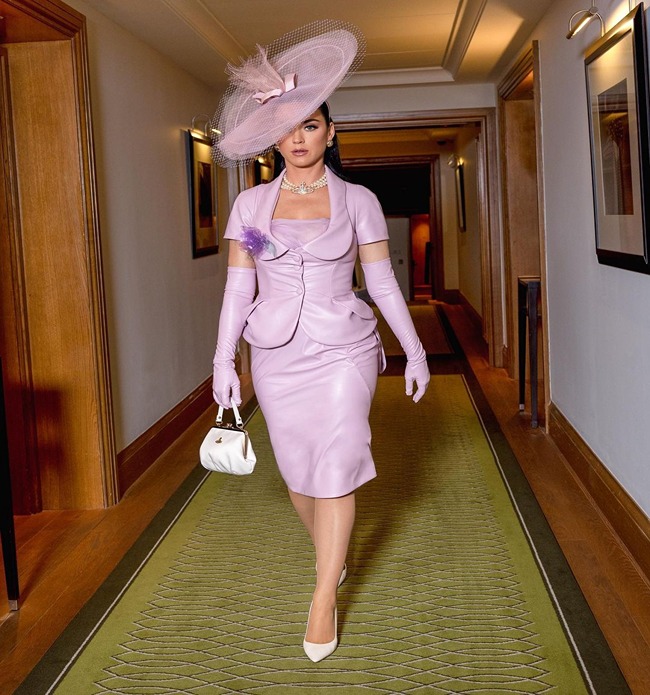 Among many A-list celebrities who attended the coronation ceremony, singer Katy Perry video went viral.
Who arrived in style with British Vogue editor-in-chief Edward Enninful at Westminster Abbey in London on May 6.
Katy Perry's Vintage Ensemble.
The Harleys in Hawaii singer arrived at the coronation ceremony dressed entirely in lavender. The 38-year-old wore a knee-length skirt, a matching top with collar details, and gloves.
She accessorized her look with a matching hat, evoking vintage London vibes.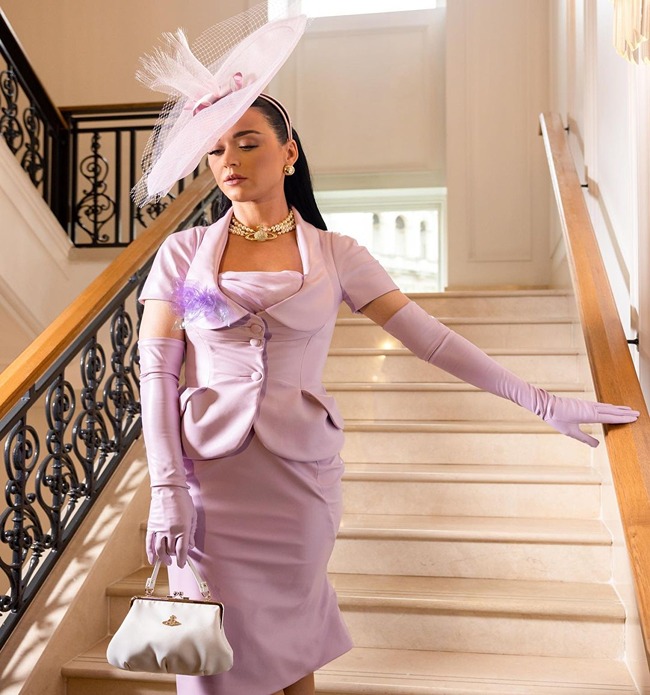 Perry accessorized with a stunning mesh fascinator, a purple flower pinned to her blazer lapel, an intricate multi-string necklace with a cross-bearing ball in the middle and a white statement clutch completed the singer's look.
She went for subtle makeup and rocked the whole look, keeping the day ceremony in mind.
Katy Perry Memes Are Trending On Social Media
A viral video of Katty Perry struggling to find her seat for the event sparked numerous memes on social media. In their own words, people are "obsessed" with the present.
Katy Perry became a Twitter meme after a video of her craning her neck to look around the chapel for her seat at the coronation ceremony went viral.
With her large netted hat on, she appeared to be having difficulty finding her seat. Katy Perry has responded to being mocked on social media. With a sassy response, the singer 'ROARed'.
This viral video shows Katy Perry awkwardly walking around a church while asking guests, "Is that seat available?"
Twitter users mocked the Lost singer for appearing disoriented at King Charles III's coronation. "Lol," one user tweeted.
Simply find a seat!" Another user commented, "How embarrassing." Some even blamed her outfit, with one viewer remarking, "She can't see over her bloody hat."
Katy Perry responded to the online mockery with a snarky tweet of her own. On Twitter, the singer wrote, "Don't worry guys, I've found my seat."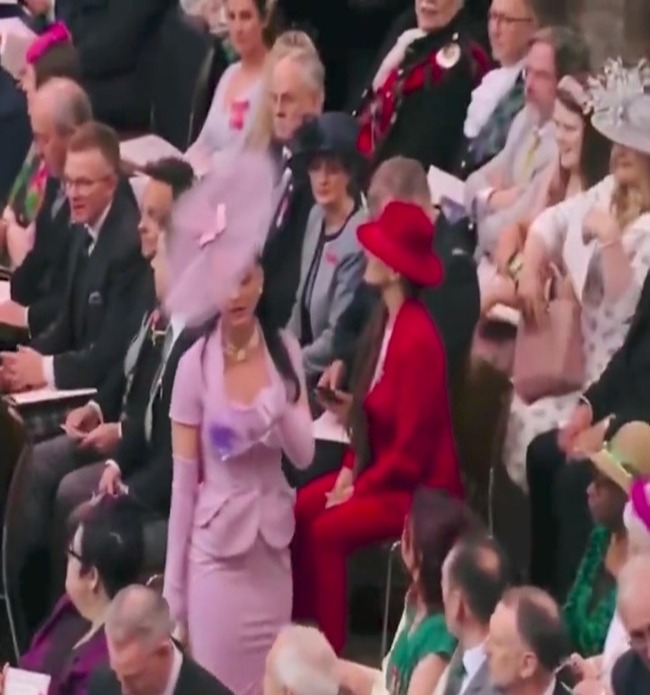 Though it appeared that this was just part of Katy Perry's embarrassing day. Later, as she was leaving Westminster Abbey, the singer appeared to be having difficulty walking in her white heels.
Perry stumbled and fell while waving her arms around. She needed to hold on to someone nearby to avoid falling.
Watch Viral Video.
Katy Perry spotted looking for her seat at the #Coronation of King Charles III. pic.twitter.com/m2JmrCtNIg

— Pop Base (@PopBase) May 6, 2023
Katy Perry's Participation In The Coronation
The 38-year-old musician will play an important role for the remainder of the coronation weekend.
Perry, along with fellow "American Idol" judge Lionel Richie, Andrea Bocelli, and the British musical trio, will headline the king's coronation event at Windsor Castle on May 7.
Katy Perry was also named ambassador of The British Asian Trust, a charity founded by the king in 2007.
Which inspired her to take on the role to raise awareness raising among the public about the British Asian Trust's Children's Protection Fund, which undertakes on-the-ground work and raises funds to eliminate child trafficking.