KBC 13: Amitabh Turns His Back And Blushes When He Remembers His Love Marriage With Jaya
Amitabh Bachchan, actor, and host of Kaun banega Crorepati, rarely blushed in the latest episode of the show, While speaking to a contestant about his arranged marriage, Amitabh remembered his romance with his wife Jaya Bachchan about 48 years ago.
On Thursday's episode, the hot seat was with Shivshankar Devgan, a businessman from Raipur, Chhattisgarh. When Amitabh saw his equation with his wife, he asked him about their marriage. When Shivshanker explained his encounter with his wife and his arranged marriage, the curious Amitabh asked him to explain the difference between an arranged marriage and a love marriage.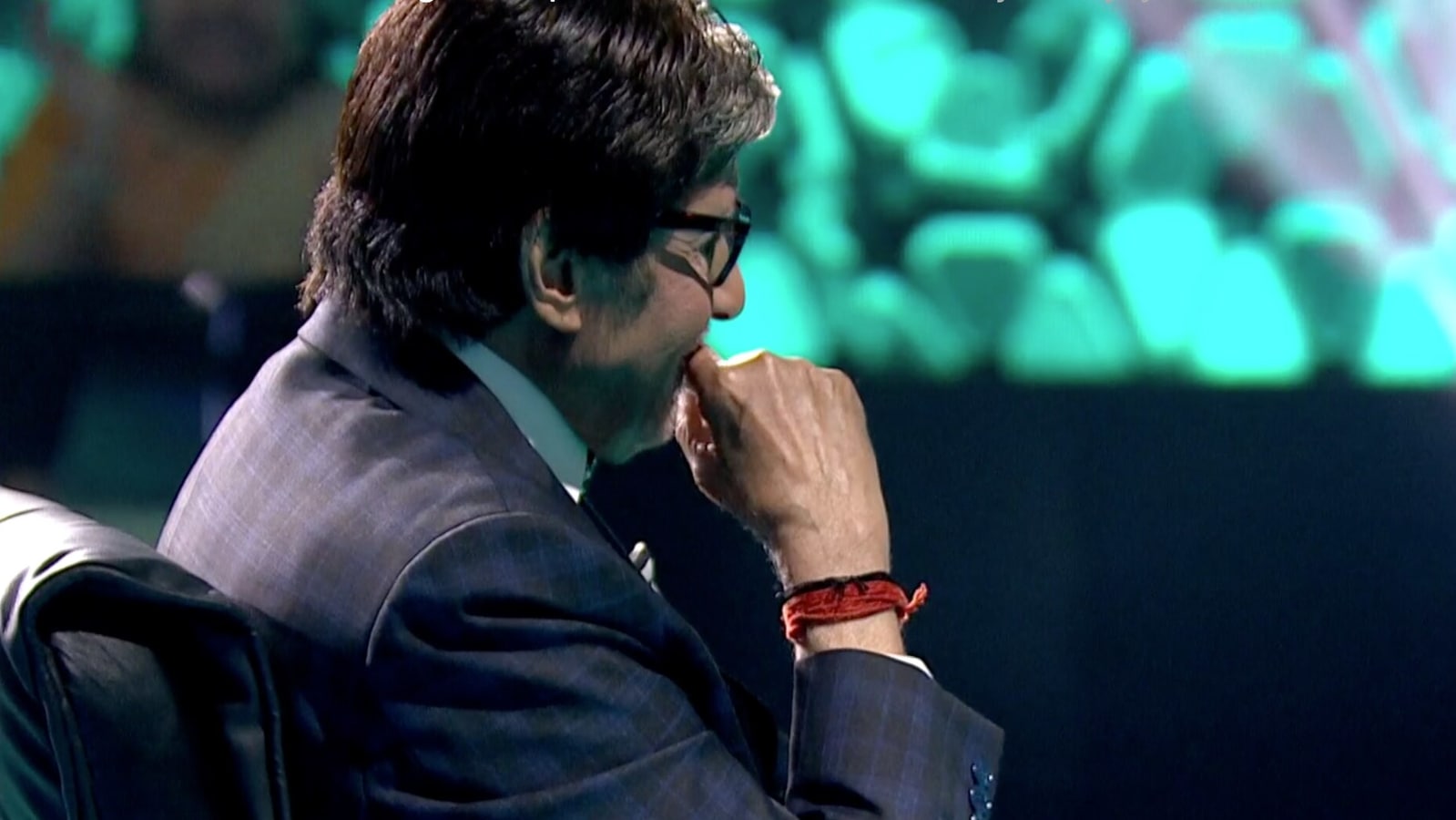 Shiv Shanker said in arranged marriages, women usually wear veils and couples are further apart. But his marriage is still very "bindaas", people often believe they had a love marriage. At this, Amitabh remembered his marriage to Jaya.
Not Gauri But Shah Rukh Khan Got 'Birthday Gift' Five Days In Advance- Deets Inside
"Dekhiye, humko toh maalum nahi hai arranged marriage hota kya hai. Kyuki…nai main (See, I don't know what an arranged marriage is. Because I)…," He said, but he couldn't finish the sentence and blushed badly. The audience laughed at his reaction as he turned around and hid his face.
"Kya hai sir, anubhav se baat karrahe hain hum (The thing is that I am speaking from experience)," he said, finally gaining some composure but still cracking up at the end.
Amitab and Jaya co-starred in films such as Silsila, Abhiman, Mili, and Sholay. In a previous social media post, he talked about how they got married in a hurry. He wrote in an Instagram post last year: "47 years .. today .. June 3, 1973 .. !! Had decided if Zanjeer would succeed, we would along with a few friends go to London for the first time .. My father asked who you are going with? When I told him who, he said you must marry her before you go .. else you don't go .. So .. I obeyed .. !!"