Kirsten Dunst Wishes To Reprise Her Role As Mary Jane In Future Spider-Man films!!
In the Spider-Man flicks, Kirsten Dunst was the main lady. Nearly two decades ago, the actress played Mary Jane Watson, opposite Tobey Maguire, in Sam Raimi's Spider-Man. Fans were wondering if Kirsten will return to the series now that Tobey had returned with Spider-Man: No Way Home.
While it's unknown if the Marvel Studios leaders have any intentions to have her character reprised in a future MCU film, Kirsten herself has stated that she is open to the possibility.
When asked if she'd like to reprise her role as Mary Jane on screen in a recent interview with People magazine, Kirsten said, "Of course, I would. I've been asked about that a few times. That's a no-brainer. That was a huge part of my career and my life."
Kirsten added that she has always admired the character and the franchise, which makes her eager to return. She added, "It's such a fantastic legacy to be a part of, and to be the first and be a Spider-Man fan."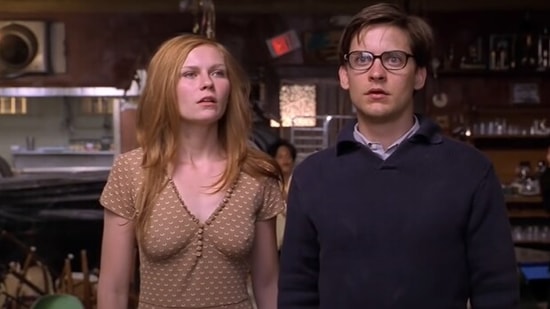 She did, however, sheepishly acknowledge that she had yet to see Spider-Man: No Way Home. "I'm well aware that I must. Tobey's in it, I know, and it's such a big surprise that everyone is freaking out. I'm going to do it. I'll watch it eventually," she stated.