Even though Sidharth Shukla passed away nearly two years ago, his name continues to frequently trend on social media. Extreme conversations and disagreements among fans on social media have been created by the most recent appearance of a lookalike similar to the late actor Sidharth Shukla. However, reliable fans of the adored actor have responded to the doppelgänger with teasing and contempt rather than appreciation. This article examines the reasons for the controversy surrounding Sidharth Shukla's lookalike, shedding light on the feelings and concerns voiced by the late actor's supporters. Late Sidharth Shukla's fans were irritated instead of becoming emotional when they saw his doppelganger, and here's why!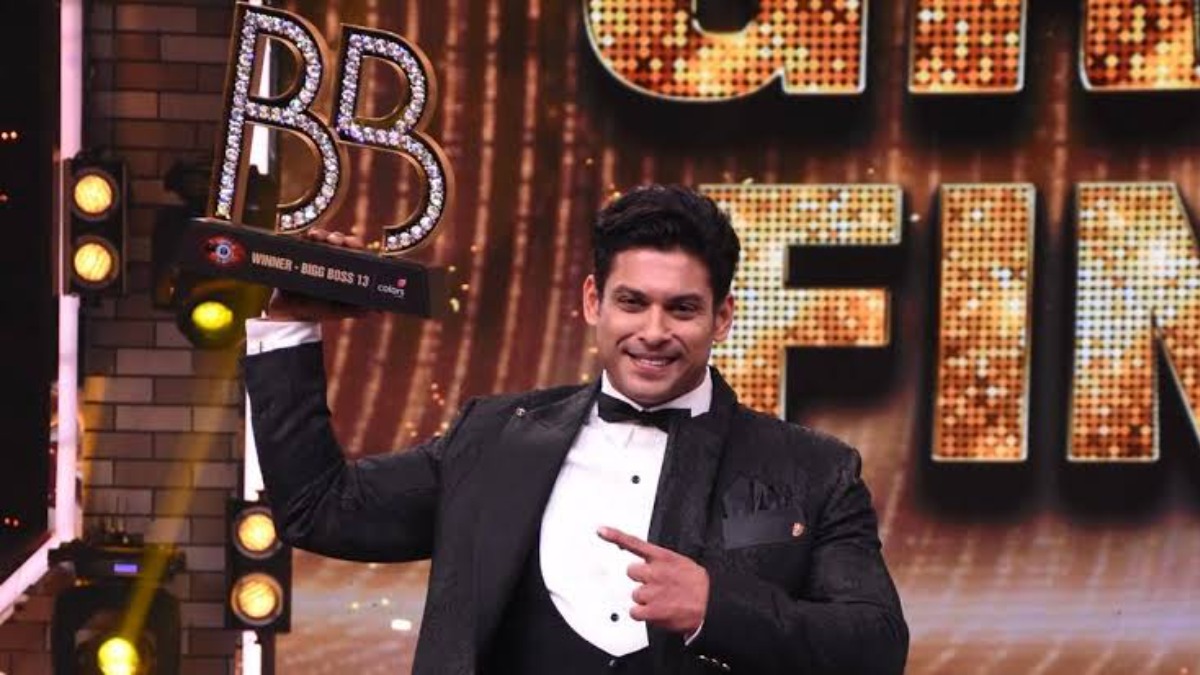 Late Actor Sidharth Shukla's Look-Alike
As a result of the character's startling appearance and eerie likeness to Sidharth Shukla, social media users have become intrigued and suspicious about him. From bodily features to mannerisms, the look-alike has been able to capture exact facets of the late actor's personality, igniting debates over how similar they are. But for ardent Sidharth Shukla supporters, the existence of a doppelgänger has also turned into a source of conflict and anguish.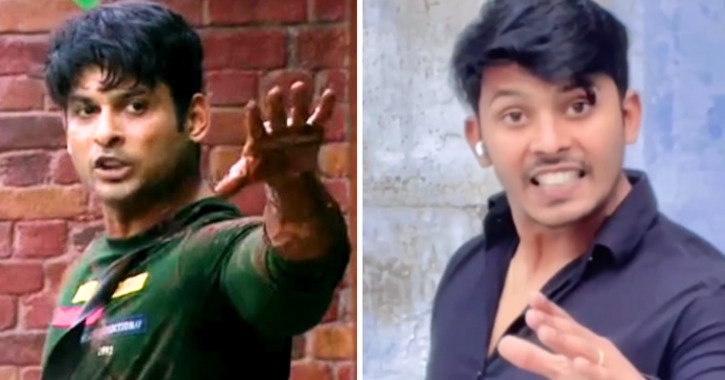 Fans React To Sidharth's Look-Alike
Chandan Wilfreen, who describes himself as an actor and goes as Junior Sidharth Shukla on Instagram, is the man featured in the viral video. While some individuals believe he resembles Shukla, others are publicly mocking him and claiming, "He is not even close." The following comments could be read as:
"Kuch bhi….nowhere near Sid…. stop showing shit content." "He is nowhere near Sid. Why is he trying to copy him."
"He looks more like Prithvi Shaw." "Don't copy anyone (sid) make ur own identity…" "Sid kis angle se ho bhai… Shenaaz ki copy mil sakti hi shehnaaz nahi milegi."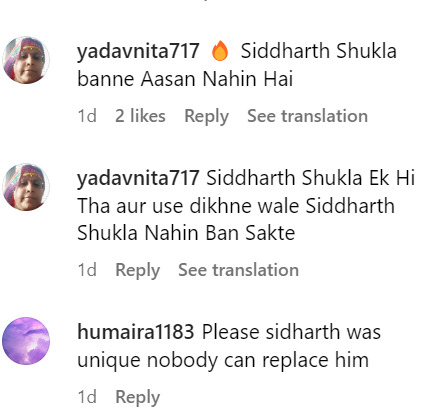 While paying homage to or mimicking celebrities isn't necessarily unheard of, it takes skill to avoid crossing the line into imitation. Fans of Sidharth Shukla contend that the lookalike's attempts to emulate their idol go beyond adoration, raising concerns about how the lookalike would use the late actor's personality for attention or personal advantage.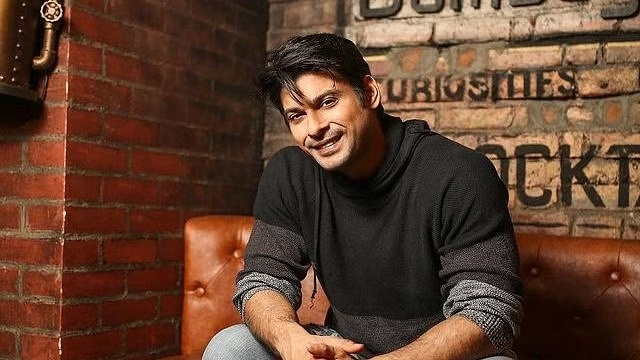 Others defended him as he was being ridiculed and argued that copying him was perfectly acceptable. "What is wrong with you people. Sidharth was his idol he is just trying to reflect him… show kindness!"
The debate surrounding Sidharth Shukla's doppelgänger serves as a reminder of how crucial it is to value uniqueness and promote originality. Fans believe that everyone has unique qualities and skills that should be embraced rather than copied from another person's character.