KRK Replied To Manoj Bajpayee's Defamation Case, 'You Can't Save Your Career By Exploiting Me'
Actor Kamar Kamal R Khan i.e. KRK often remains in controversies due to messing with some of the other stars. A few days back, he was in the news for screwing up with Salman Khan, while now a new name has been included in KRK's controversy list, and he is 'The Family Man' actor Manoj Bajpayee. Actually, some time ago, while reviewing Manoj Bajpayee's series 'Family Man', KRK had used some abusive words against him, after which Manoj has now filed a defamation case against KRK. But KRK says that he has not received any notice.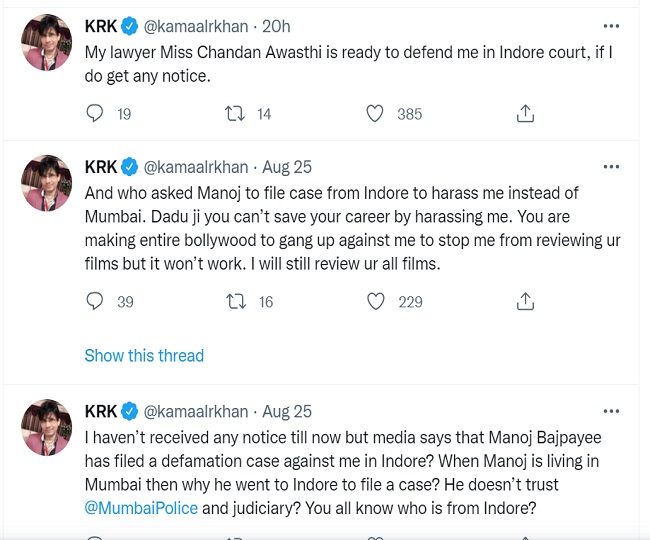 After Manoj's case, recently KRK has made some tweets on his Twitter accounts, in which he wrote, 'I have not received any notice yet, but the media says that Manoj Bajpayee has filed a defamation case against me in Indore. Got it done. Why was a case registered in Indore when Manoj is a resident of Mumbai? Would he have believed the Mumbai Police and the law? You all know who is from Indore?' In the next tweet, Kamal wrote, 'Who advised Manoj to take the case file from Indore and not from Mumbai to exploit me. Dadu Ji, you cannot secure your career by exploiting me. I am not able to review your films so you are making a gang against me by including the entire Bollywood, but it is not going to work. I will still review all your movies. If I get the notice, my lawyer Chandan Awasthi is ready to defend me in Indore court.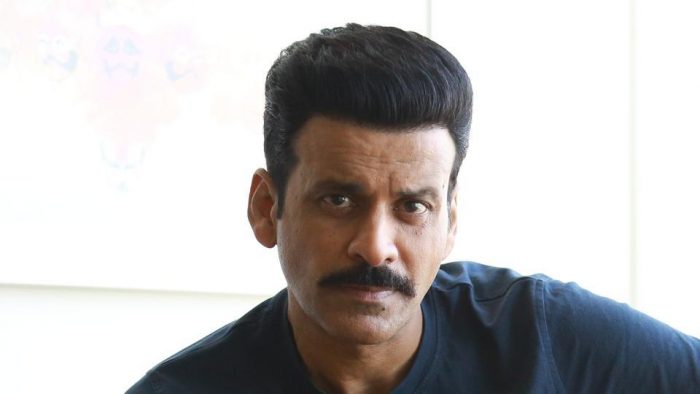 At the same time, when Spotboye talked to Manoj Bajpayee on this matter, he clearly agreed to comment on this issue. The actor said, 'No comment for now. I have been asked to refrain from making any statement. Manoj Bajpayee has also appeared in Family Man Season 2, Silence, Dial Hundred this year, and his work has been well-received by all.