The power couple of Bollywood, Deepika Padukone and Ranveer Singh does not leave a chance to show their affection in public. However, recently the duo seemed miffed with each other when they appeared on the red carpet of the Indian Sports Honours event.
Deepika reached the event with Ranveer and her father Prakash Padukone. The trio played in black-coloured shimmery outfits. As they arrived in their car, Ranveer got down first, followed by Deepika. He gave his hand to Deepika but she ignored his romantic gesture and instead went on to hold her saree. Now, this particular moment between the pair is getting different reactions on social media.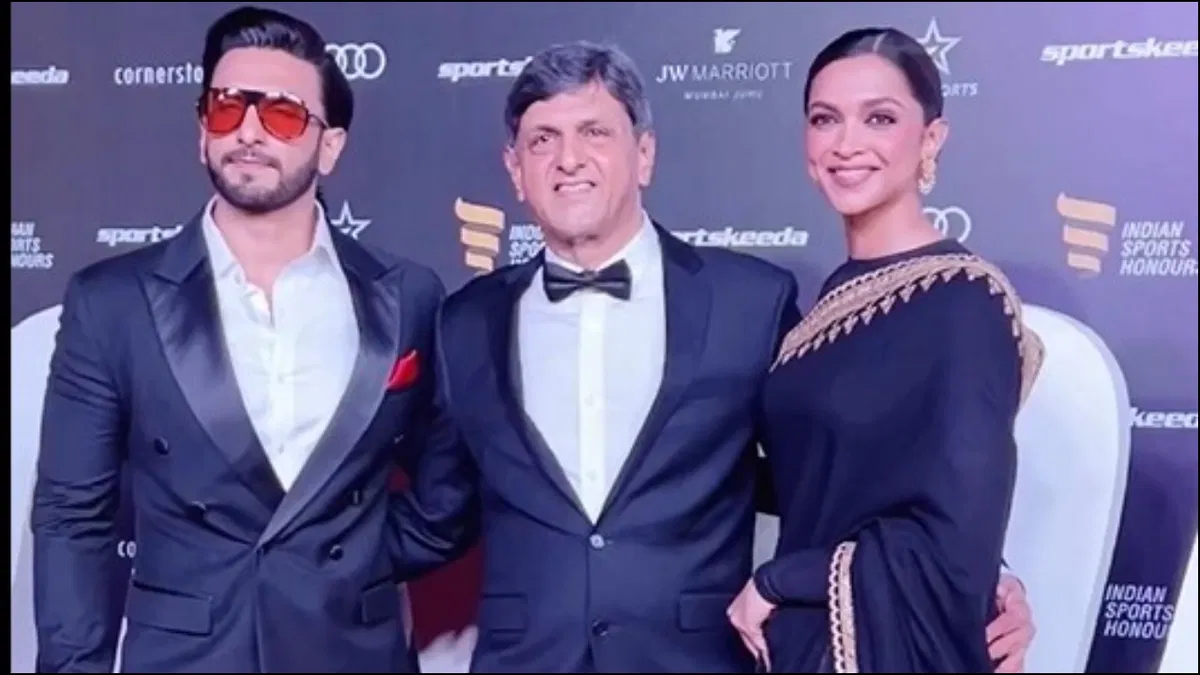 Netizens react after Deepika refuses to hold Ranveer's hand
A user wrote, "Deepika is angry. She did not hold his hand." Another stated, "Their body language has changed totally… I feel, they had a major fight before this event." A third comment read, "Kuch toh gadbad hai. He is not liking her posts, nor she is holding his hand …looks like their romance ended soon."
DeepVeer fans too jumped in to put their point of view on the debate 'if all is not well between Deepika and Ranveer'. A fan penned. "She might not be angry. She is a just different and why would she need to hold the hand of a man and be displayed as a trophy always."
View this post on Instagram
Another asserted, "She's just trying to manage her outfit." A fan opined, "Lol everyone is criticizing Deepika for not holding Ranveer's hand, but you guys forgetting, her dad is accompanying them.. how can a girl hold her husband's hand in front of her dad? "How creative PPL in the comment section are.. everyone has got their own narrative and their own assumptions without knowing the actual reality. very talented.. Deepika hails from a South Indian family..and most PPL behave the same way when they are in front of elders and parents..no pda and no unnecessary showoff," read a comment.
Deepika-Ranveer Marriage
There were multiple rumours of rift between Deepika and Ranveer last year also. But soon after, the couple quashed all the speculations.
Deepika and Ranveer tied the knot in 2018 in Italy's Lake Como. They have collaborated for multiple projects such as Bajirao Mastani, Padmaavat and 83.