Leaked Pics: Katrina Kaif's Bridal Look Pictures From The Wedding Venue, Have A Look At Sabyasachi's Designed Lehenga
Katrina Kaif and Vicky Kaushal are going to tie the knot today on 9th December. Fans are keeping a close eye on this high profile wedding. According to media reports, the preparations for the marriage of both are almost complete. Katrina's lehenga is designed by celebrity designer Sabyasachi. Meanwhile, a picture of Katrina as a bride is becoming fiercely viral on social media. Fans say that this picture is of the wedding venue.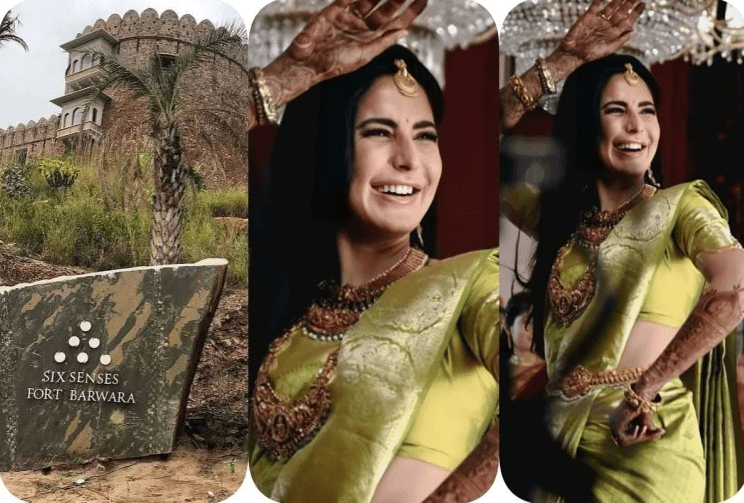 Katrina Kaif
Although this picture is not of the wedding venue. Like the pictures of Mehndi, the fans of Vicky-Katrina are making this picture viral on social media. There is a lot of excitement among her fans about Katrina's marriage. Fans may not be able to see the inside pics of Vicky-Katki's wedding due to camera and mobile ban, but other information related to their marriage is definitely coming out one by one.
Like their relationship, this couple has maintained privacy even in marriage. Now that Katrina is going to be Vicky's bride in real life. Vicky and Katrina will take seven rounds in the royal pavilion prepared at Six Senses Fort. After the wedding, the grand reception has been kept tomorrow i.e. on 10th December.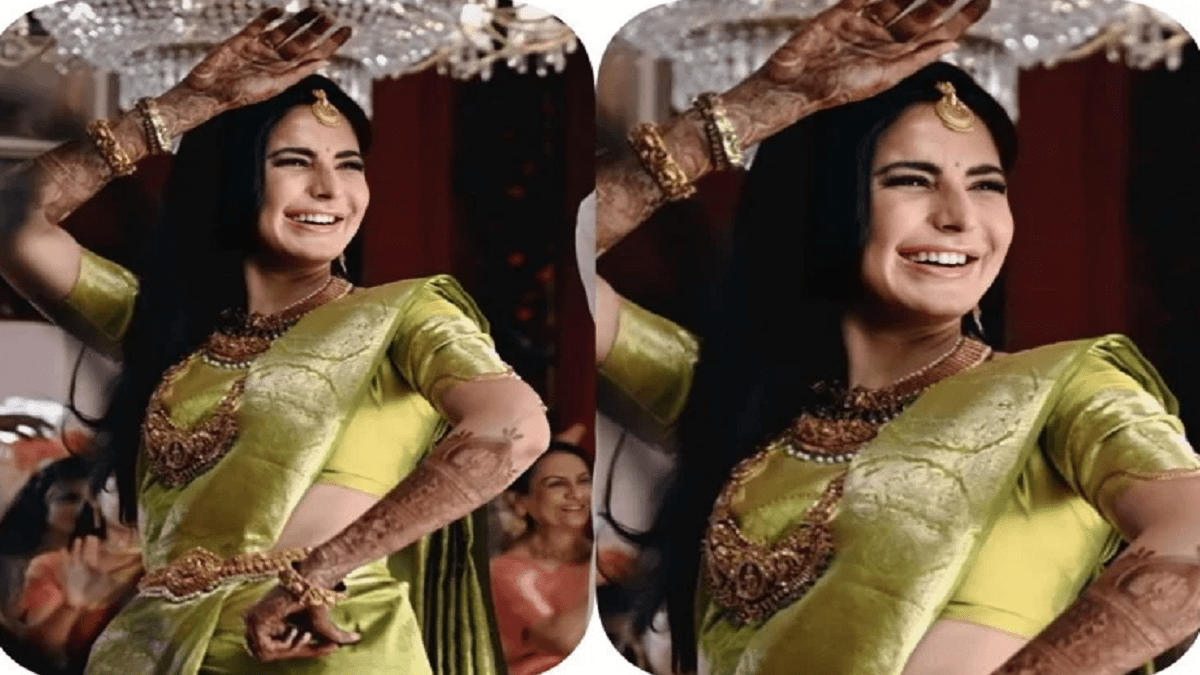 Katrina Kaif
Sources have told that Vicky Kaushal will ride on a chariot of seven horses and reach the wedding venue to marry Katrina. Vicky and Kat have arranged for Akshay Kumar, Shah Rukh Khan, Karan Johar, Hrithik Roshan, Anushka Sharma, Virat Kohli and Farah Khan to stay at Hotel Taj for their wedding. At the same time, there is a booking in Hotel Oberoi for some celebs.
According to the report, Katrina and Vicky have sold the broadcast rights of their wedding directly to Amazon Prime Video for Rs 80 crore. That's why Katrina and Vicky have asked their guests to sign NDA too so that nothing leaks before the wedding.