The fact that Madhuri Dixit turned down the role of Salman Khan in "Hum Saath Saath Hain" is not widely known.  Sooraj Barjatiya, on the other hand, was eager to work with Madhuri in the film, Hum Saath Saath Hain, but the latter refused to play a smaller role after the success of Hum Apke Hain Kaun. Sooraj abandoned the notion of having Madhuri play the lead role in the movie after much debate. A quote from the actress stated: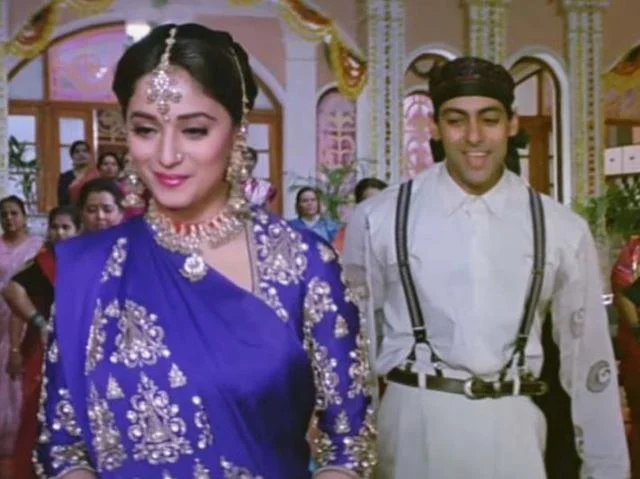 "There is a scene in the film where Salman touches Tabu's feet and he hugs Tabu. So there has to be this bhabhi-devar feeling between the two. But if you put me in Tabu's place and visualize Salman touching my feet, I think people would have hooted in the theatres. I think it's right, because of HAHK, which was a love story between Salman and me."
When Madhuri Dixit refused to do a rape scene in a film but was forced to do it
As a prominent actress in the 1990s, Madhuri Dixit was never afraid to voice her opinions. She never took part in a movie that didn't excite her. Few people are aware, though, that she was coerced into acting out a rape scene for a movie. The host of Suhana Safar with Annu Kapoor, Annu Kapoor's radio show, told a story about Madhuri Dixit during an episode. He claimed that Madhuri was compelled to perform the rape scene with Ranjit and that she was unable to back out.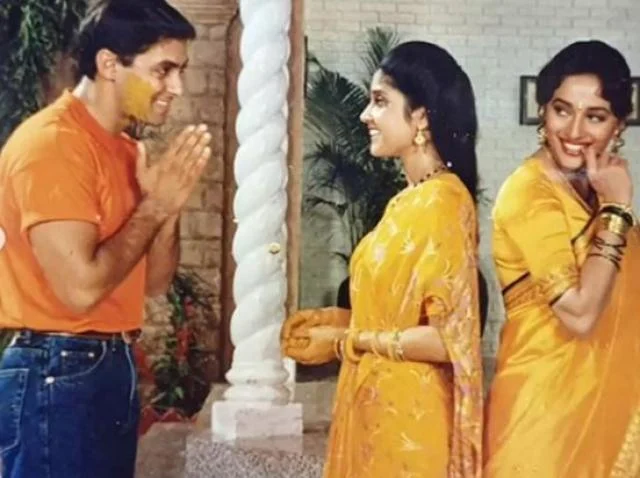 A Twitter user brought attention to Annu Kapoor's tone-deaf narration throughout the entire episode after it aired, noting that he chose to convey the incident with more spice rather than drawing attention to the main problem. This social media user wrote that her taxi driver made fun of Annu Kapoor's "rape toh hoga" comment. She also mentioned that the show's host said that the entire crew applauded when the scene ended.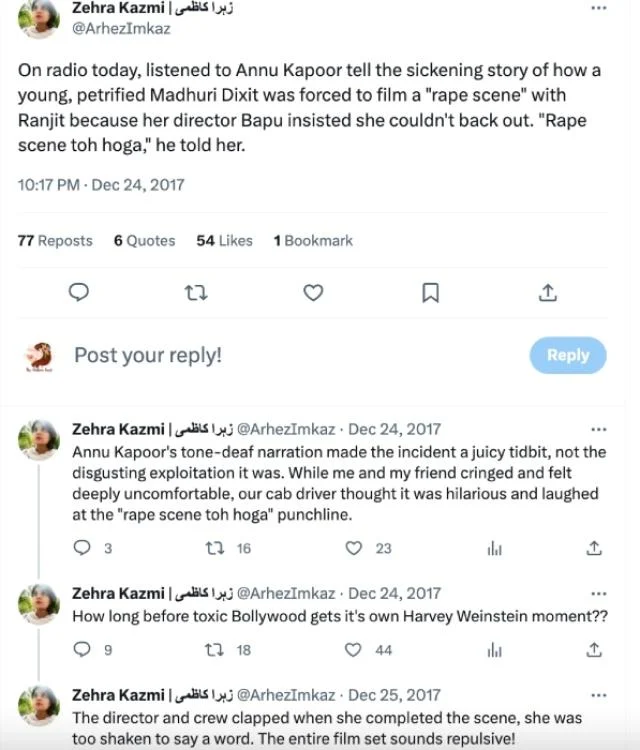 Dharmesh Darshan, the director, told an anecdote about Juhi Chawla in an interview with Lehren Retro. He disclosed that although she played hard to get, she was Raja Hindustan's first choice. She said it was just an ordinary movie when he told her about it. In response, the director highlighted how Madhuri Dixit's character stood out in the then-released superhit movie Hum Aapke Hain Koun. In response, Juhi said right away:  "But you're not Sooraj Barjatya."