Bollywood diva Malaika Arora was spotted in Mumbai on Friday. She possibly attended an event or appeared on a TV show. She looked stunning in a cream saree. The actress wore a sequined blouse along with a long matching cape. Her hair was in a neat bun. She had a large pearl necklace. Her fans loved her look. They praised her on social media.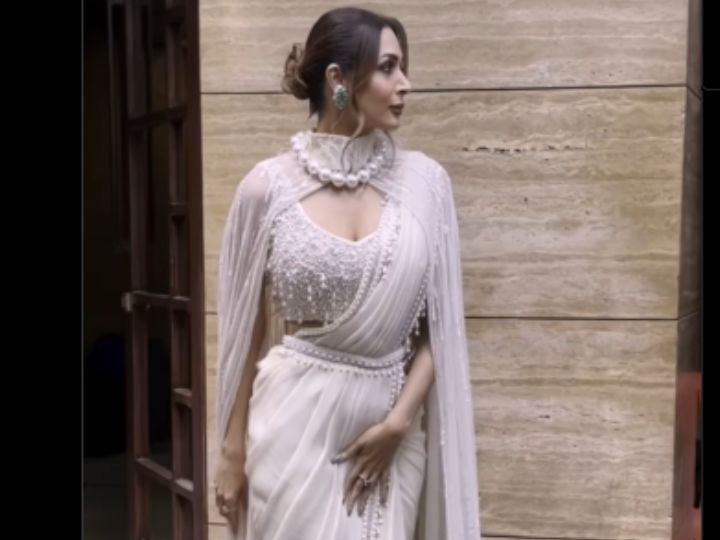 A paparazzo account shared the video. She posed for the paparazzi. Fans commented, "All our indian actress look so so pretty in Indian wear. Just cant take off my eyes. She is looking so pretty," "Wow her attire is awesome," "Loved it loved her outfit after so long" etc. They dropped fire and heart emojis too. She is looking drop-dead gorgeous. Fans cannot stop praising her.
On the other hand, Malaika recently saw the release of her latest dance number, Tera Ki Khayal. She stars in the song alongside Guru Randhawa. He sung as well as written the lyrics along with Royal Maan. The music video sees her on the dance floor in glamorous outfits. The composer of the song is Sanjoy with video direction by Bosco Leslie Martis.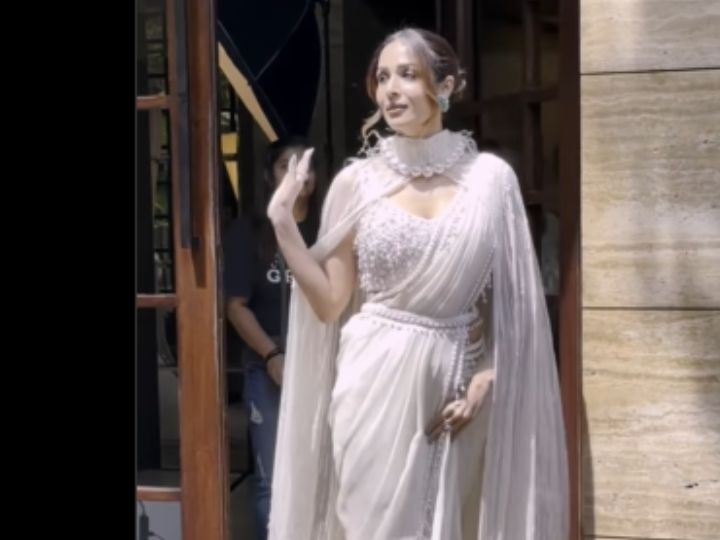 Let us tell you that Malaika said she is not stupid and knows what looks good on her. She said of questioning the clothes all the time. She said that dressing is a personal choice. Her personal choices should be her and no one else's. The actress does not judge anyone by their clothing and expects the same for her.