Man Seen Wearing One Piece In Sonam Kapoor's Baby Shower; People Ask, "Is This Baby Or Baba?
Sonam Kapoor is enjoying the third trimester of pregnancy. Recently their baby shower was held in London, in which British-Pakistani gay singer, songwriter, model, and music composer Leo Kalyan was also present as a special guest. She performed songs like 'Masakali' during the baby shower and garnered applause from the guests present there. But when his pictures with Sonam Kapoor went viral on social media, people started trolling him.
Such comments came on social media
Commenting on the photo of Sonam Kapoor and Leo Kalyan, a social media user wrote, "Ari mori maiya, je ka dekh liyo." Another user compared Leo to Ranveer Singh and wrote, "What is Ranveer Singh doing here?
One user commented, "What is this gimmick?" One user commented, "Is this baby or baba?" There is a user's comment, "What animal is this?" One user wrote, "Who is with you? I am scared?" One user's comment is, "Tooba-taubaa spoiled the whole mood." At the same time, some users are also telling him about Ranbir Kapoor and Karan Johar.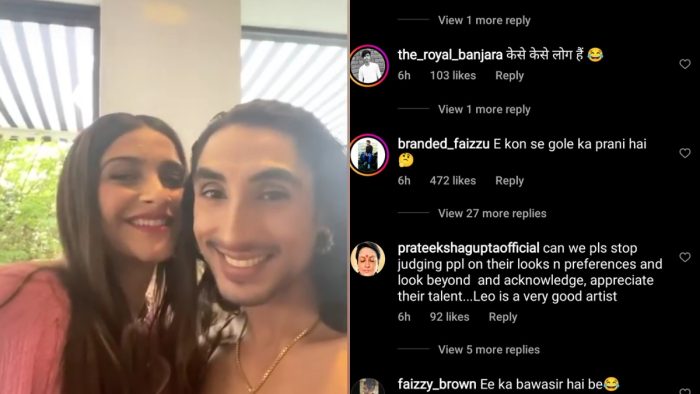 Leo himself shared the picture
The picture and video of Sonam Kapoor's baby shower have been shared by Leo himself on social media. By sharing a photo He wrote in the caption, "she is just Spice Girl in Bollywood. I performed at Sonam Kapoor's baby shower. What is life?" If reports are to be believed, apart from her husband Anand Ahuja and friends, her sister Riya and brother-in-law Karan Bhulani were also present at Sonam's baby shower.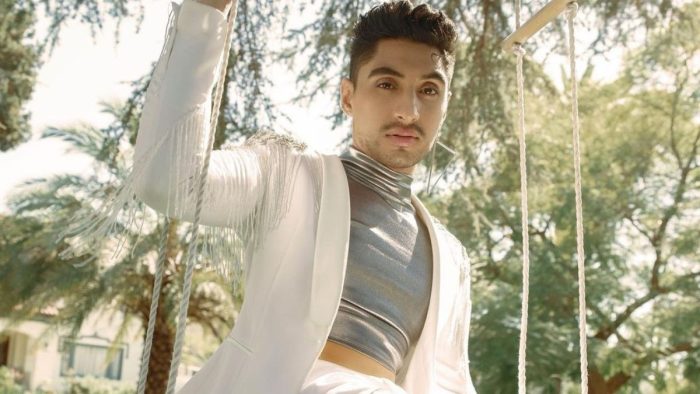 Sonam will deliver in August!
37-year-old Sonam announced her pregnancy in March. While sharing a photo of himself with the baby bump, he wrote that he is looking forward to welcoming his future child. At that time it was claimed in some reports that she was four months pregnant and she could be delivered in August. However, no official announcement has been made about this by Sonam herself or her family members.