Miss Universe Harnaaz Sandhu Expressed Her Desire To Become An Actress, Users Trolled Her
Harnaaz Sandhu, who recently won the title of Miss Universe 2021, is constantly in the news. After 21 years, Harnaaz, who won this title for the country, has illuminated the name of the country for the third time. After achieving this feat, 21-year-old Harnaaz has once again been in the limelight.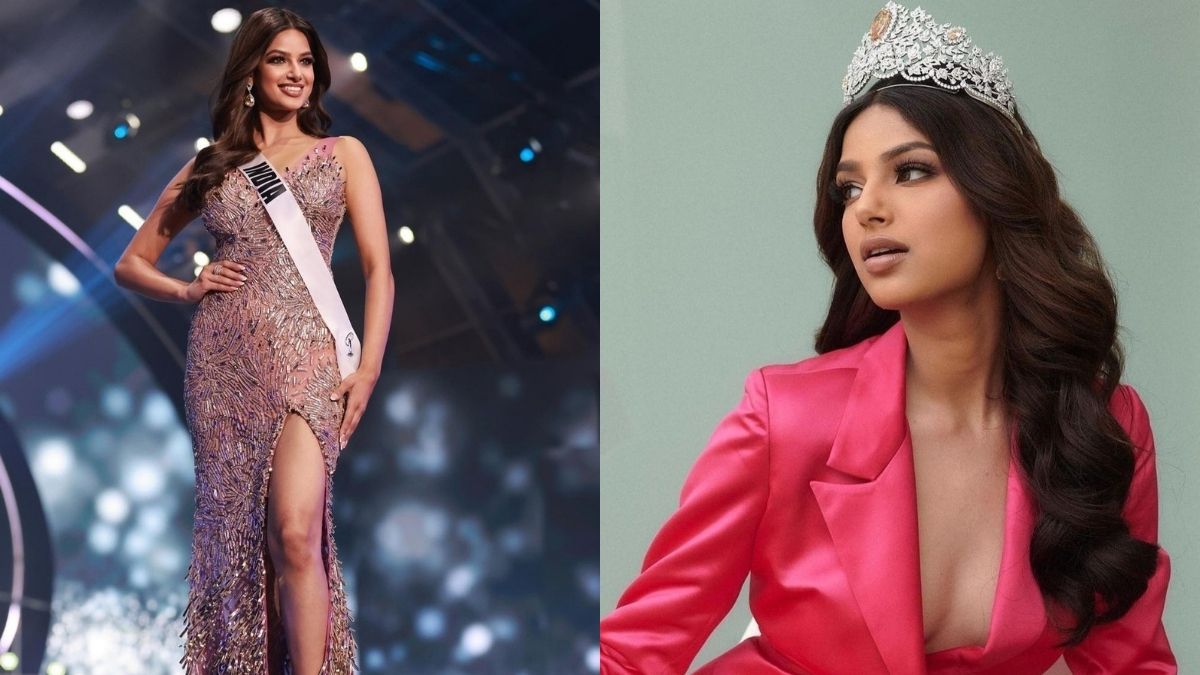 In fact, in a recent interview given to a news agency, he is constantly being rolled on social media regarding a statement of Harnaaz. Since this statement of Harnaaz, social media users are trolling while taking sarcasm. Actually, Harnaaz expressed her desire in one of her interviews and told that she does not want to be a normal actress.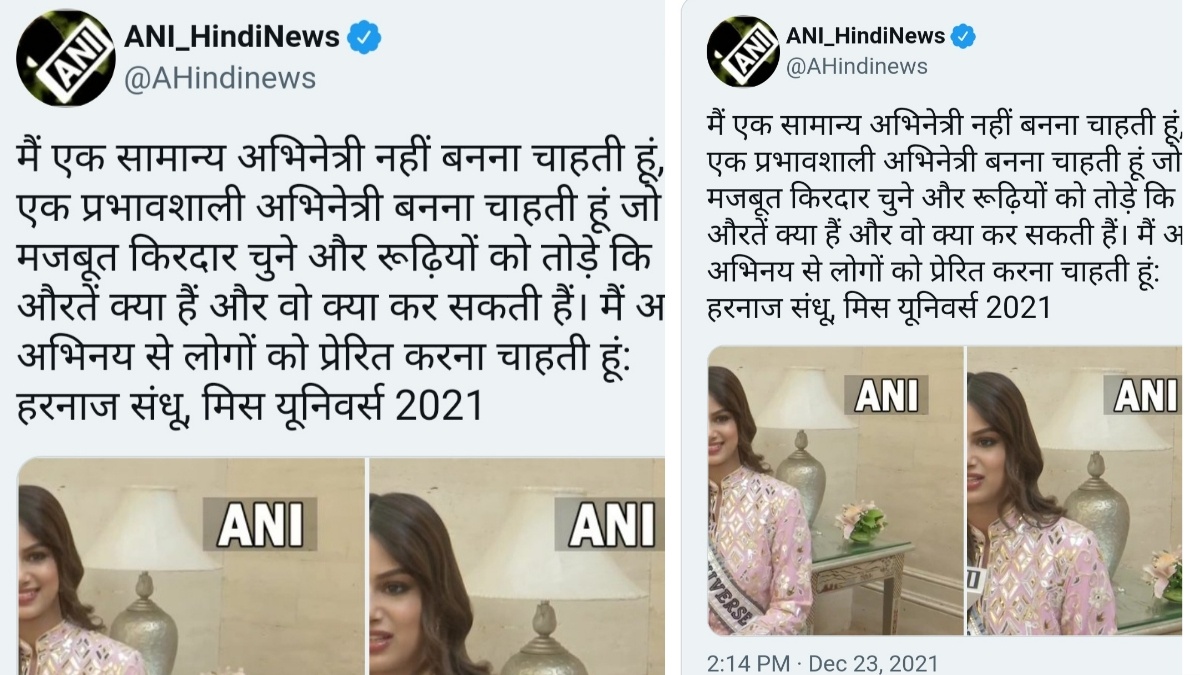 She said that she wants to be an influential actress who chooses strong characters and breaks stereotypes about what a woman is and what she can do. During this, she also said that she wants to inspire people with her acting. As soon as this statement of Harnaaz came to the fore, she has come under the target of social media users. After his statement, people on Twitter are trolling him in a sarcastic way.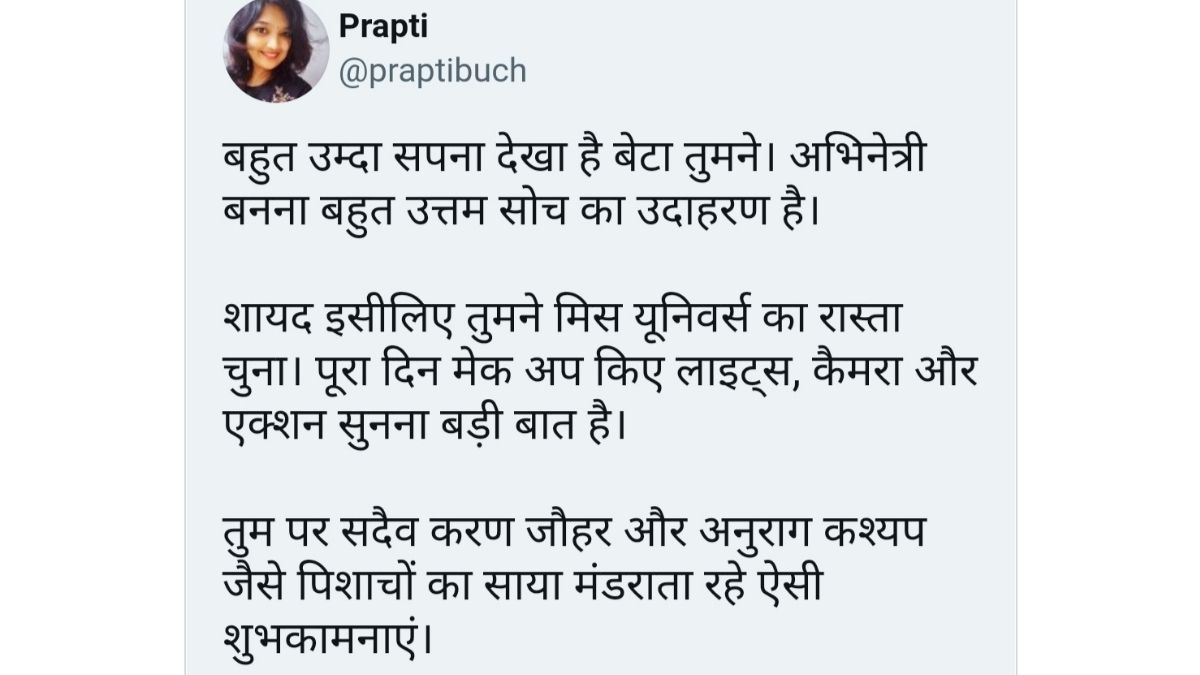 Taking a dig at him, a user wrote that you had a wonderful dream. Becoming an actress is an example of a noble thought. Maybe that's why you chose the path of Miss Universe. May the shadow of demons like Karan Johar and Anurag Kashyap always be hovering over you.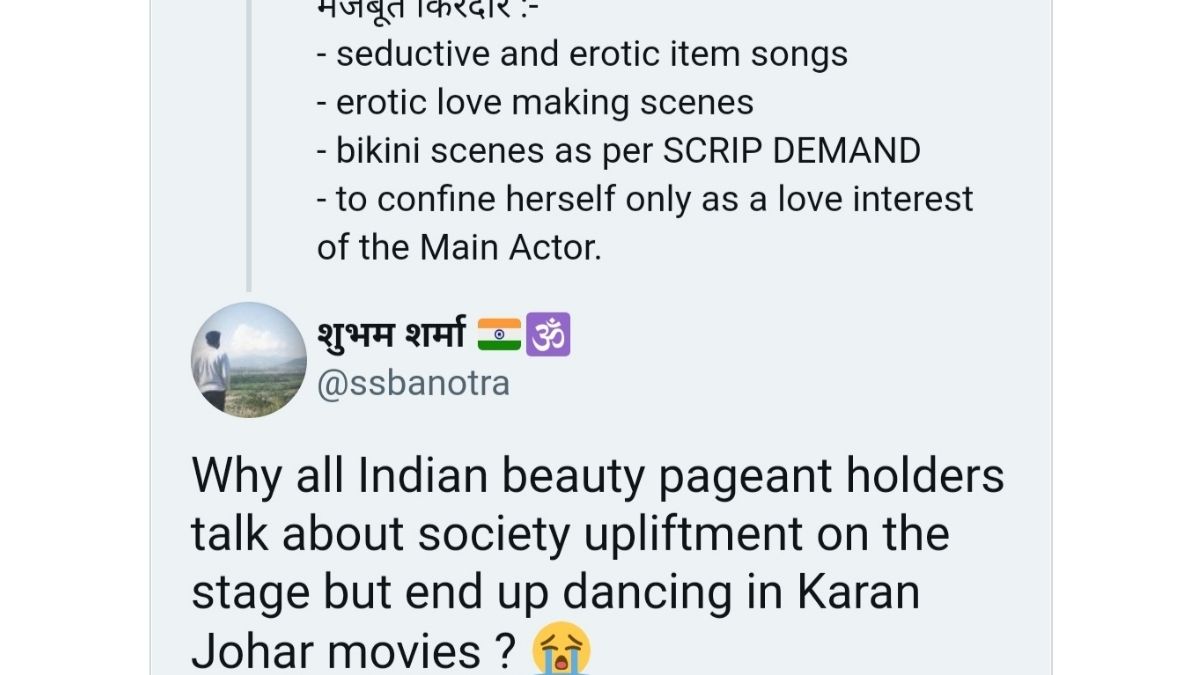 At the same time, another user questioned her statement and said that why all the beauties of the country who participate in the beauty pageant talk about change in the society only on stage and finally dance in Karan Johar's films. Another user wrote that the world thinks that Miss Universe works for a positive change in the world by favoring human causes. But all this is done only by money. There must have been a wave of happiness in Bollywood after hearing that a new bird is about to arrive.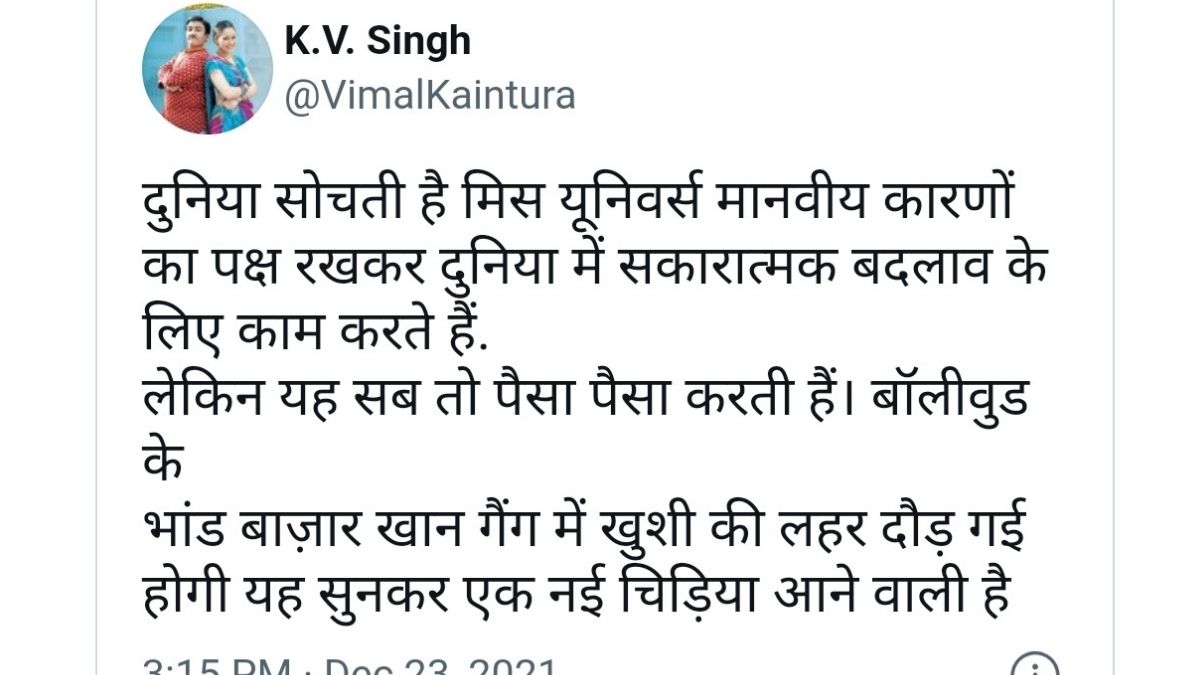 At the same time, on this statement of Harnaaz, another user questioned that why beauty pageant winner only dreams of becoming an actress. Why doesn't she consider becoming something like a social activist instead of an actress?