When Mrunal Thakur and Badshah exited Shilpa Shetty's Diwali event, they were spotted holding hands. A video went viral on social media.
Mrunal Thakur is one of Bollywood's most brilliant actresses. The diva never fails to captivate her fans' hearts with her divine beauty and incredible acting abilities. Mrunal has also appeared in film such as Lust Stories 2, and many others. Apart from her work life, Mrunal frequently makes headlines for her personal life, and something similar happened when a short video of her at a Diwali event went viral on Reddit.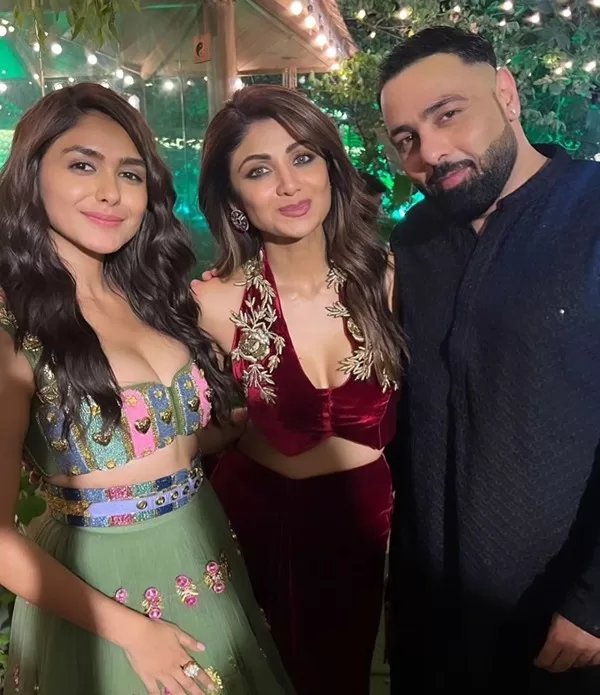 Mrunal And Badshah Exited Shilpa Shetty's Diwali Party Holding Hands 
Mrunal Thakur and Badshah were among the guests at Shilpa Shetty's star-studded Diwali event. In a recent video that has gone viral on the Internet, the couple is seen holding each other's hands as they leave the celebration. Rumors that the two were dating began to circulate after the video leaked.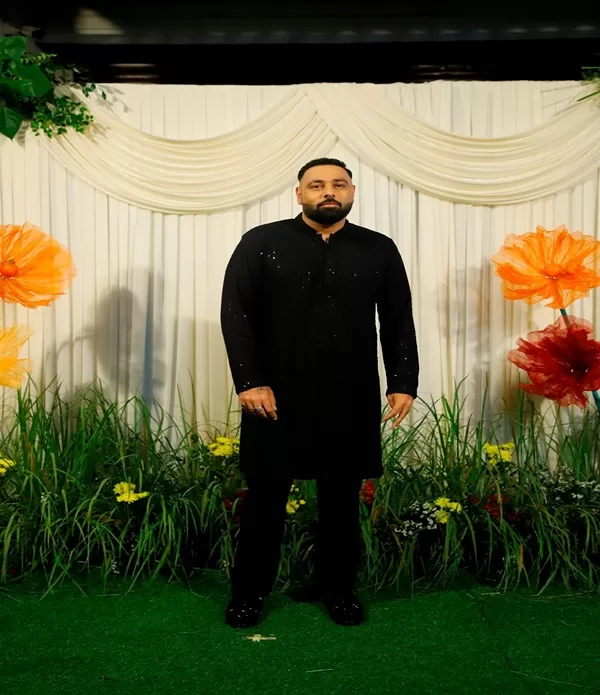 On November 12, Bollywood actress Mrunal Thakur took to Instagram to share a photo with rapper-singer Badshah and Shilpa Shetty from the latter's grand Diwali party. The caption stated, "two favorites." Badshah also uploaded the story on his Instagram Stories.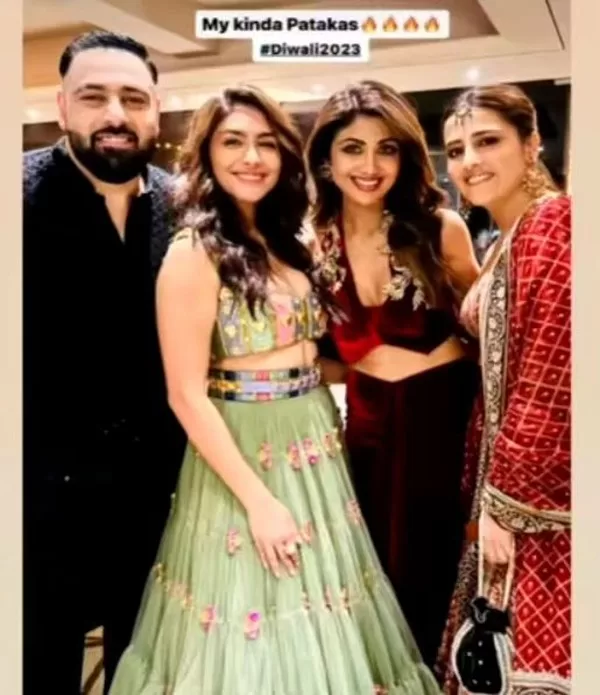 Mrunal looked stunning in an olive green lehenga, while the rapper looked stylish in an all-black traditional attire. As a video of Mrunal Thakur and Badshah at Shilpa Shetty's star-studded Diwali event went viral, people speculated if something was budding between these two.
Netizens Reactions On Mrunal And Badshah's Viral Video 
Mrunal Thakur and Badshah's Diwali video went viral, resulting in a flood of comments in the comment section. A person commented on the video, saying, "I never expected them to be a couple together." Wow. Amazing." Another user added, "Very unlikely couple alert." A third fan expressed his disappointment, writing, "Mrunal Thakur?????" "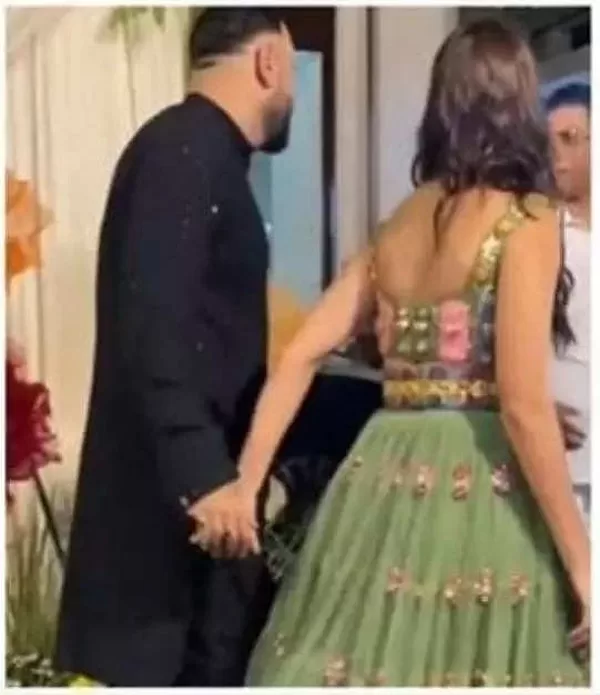 Mrunal Thakur On Wedding Rumours
Mrunal Thakur's wedding has been doing the rounds on the internet for the past several days. According to a News18 story, the actress found love in the arms of a Telugu star and the couple would soon marry.
However, the report quickly spread like wildfire, and Mrunal replied in kind. Mrunal took to her Instagram account to dispel the rumors about her nuptials that were circulating at the time. The actress added that since the news broke, her phone has been buzzing and she has been receiving calls. According to her, she was finding the rumors amusing because she had already received blessings for her marriage. She also stated that she plans to marry soon if her admirers can find her a suitable mate.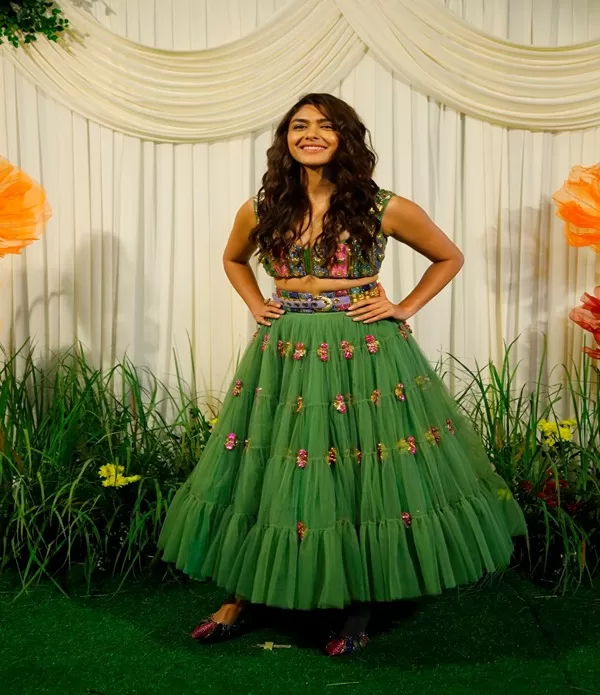 Mrunal And Badshah's Work Front
Mrunal Thakur and Badshah collaborated on a music video for 'Bad Boy X Bad Girl,' which was released in 2021. Mrunal Thakur is preparing for the release of her film 'Pippa,' in which she co-stars with Ishaan Khatter. She will appear in the Telugu drama 'Hi Nanna' next. Nani also plays the lead in the film.