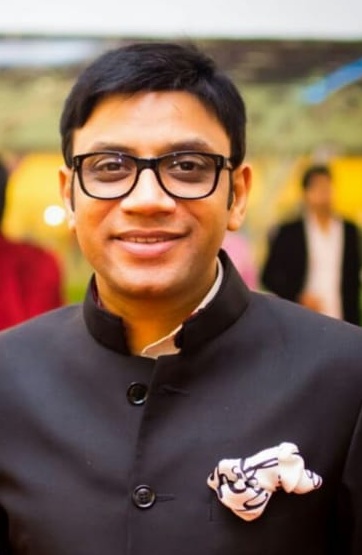 "Ayurveda says more than what you eat, in which state of mind you eat matters. Drink your food and chew your water. You are what you eat. So, Choose Right, Cook Right, Eat Right and Live Healthy. Our guests are serious wellness seekers who come with an objective to heal themselves. Our target clientele is a mix of both domestic and international guests."
– Manoj Khetan, Co-Founder, Naad Wellness Centre
Amidst the aroma of ginger and lemongrass tea, pristine landscapes and green carpet, 39-room Naad Wellness located in Kundli on the outskirts of New Delhi, tops the wellness experience of North India. Shares Co-Founder Manoj Khetan, "Rooted in the ancient principles of Ayurveda, Yoga & Naturopathy, therapies and services are offered via residential experiences that restore balance to your five senses. Our curated experiences begin at 3 nights and go up to 28 nights."
Choose from a combination of Experiential Packages (Detox, Destress, etc) starting from 3 to 14 nights or Medical Packages (Diabetes Management, PCOS management, Spine Care, Sports Injury Management, etc) starting from 10 to 28 nights.
HOLISTIC & MEDICAL PACKAGES
The team at Naad sets you on a transformational journey to bring back the balance of the five senses, while restoring good health and wellness.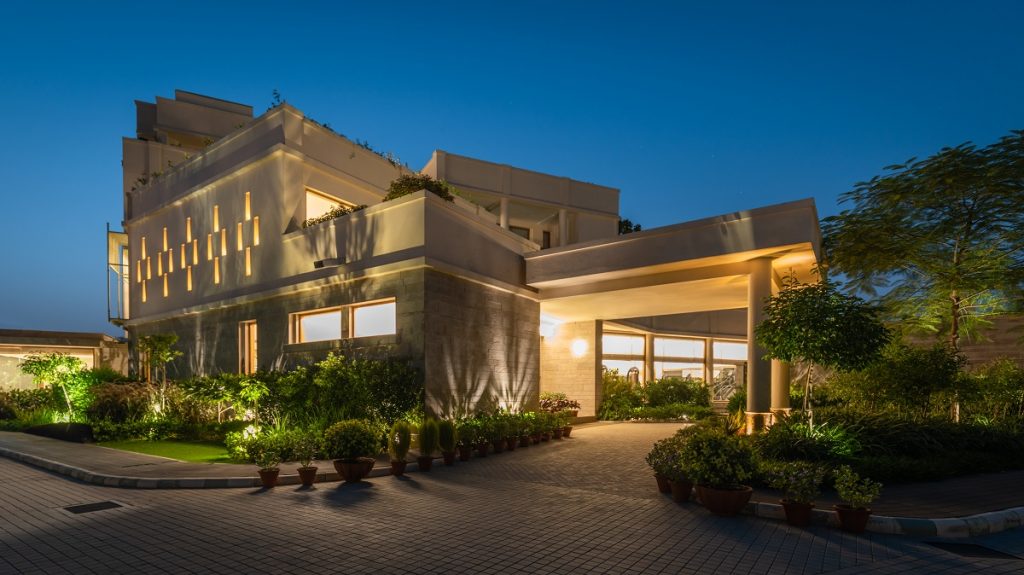 Explains Dr Hrishikesh Ashok, "We use cold pressed oils for treatments processed inhouse and medicines are from Arya Vaidya Pharmacy Coimbatore. Each guest experience begins with a one-on-one consultation with both Ayurveda & Naturopathy doctor. Our team of doctors then plan for a customized itinerary which is a combination of therapies, yoga, kriyas and nutrition. We heal the body, mind and spirit from within, addressing the root cause of any imbalance, rather than short-term solution."
The Naad Experience– This package aims to incorporate healthy lifestyle choices in the daily routine. A combination of Ayurveda and Naturopathy therapies, Yogic kriyas such as Jal Neti, Kunjal Kriya, Laghu Shankh Prakshalan, Therapeutic Yoga, Pranayama, Guided meditation, Wellness Cuisine, Fitness & Leisure activities and others help to restore balance to mind, body and spirit.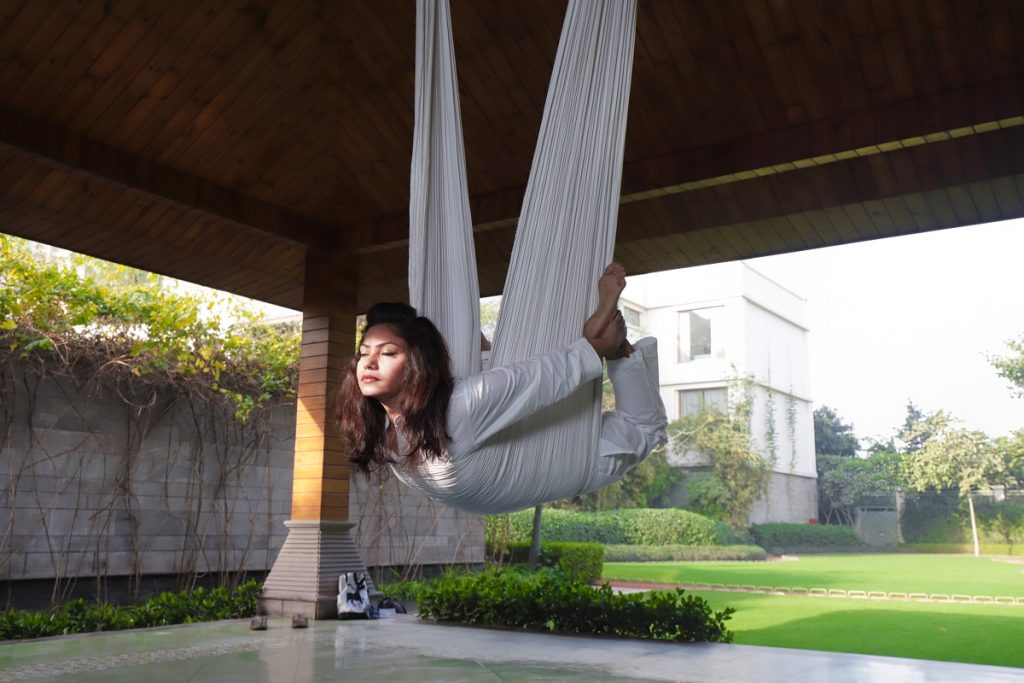 CORPORATE WELLNESS PROGRAM – Enhance productivity of employees and workforce by enrolling them for this program. It addresses on common health issues such as eye strain, stress, dry eyes, back ache, cervical spasm and carpel tunnel syndrome to name a few.
Punarnava Package– 'Renewal' This experience works on your metabolism by cleansing metabolic waste from the body while providing intense nourishment to the skin.
The Indian Experience– Indulge in Ayurvedic Journey that takes through various ancient Vedic healing & Ayurvedic therapies to restore balance to the senses. This journey shall balance your body doshas with specific treatments.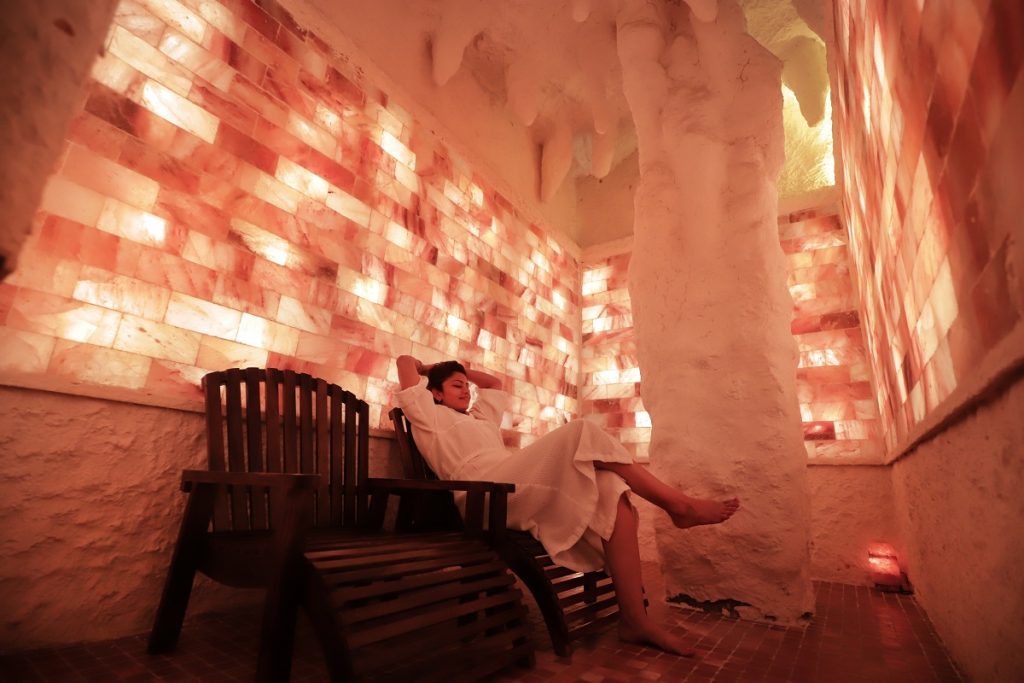 De-stress & Detox at Naad– Detox program Cleanses body with accumulated toxins, restoring vitality and building a strong immunity. De-stress experience tackles Stress issues. It focuses on complete rejuvenation, restoring health and energy to the body, mind and spirit.
Nikhaar by Naad– Beauty is so much more than just being skin deep. The experience focuses on a complete detox and balancing the three doshas – Vata, Pitta & Kapha, the governing bioenergies of the body. A holistic wellbeing approach includes, skincare, haircare, a yoga and fitness routine and optimum nutrition.
Nirāmaya by Naad– Cope up with the lasting after-effects of social distancing, like irregular sleep patterns, insomnia, irregular eating habits and more. The package focuses on mental and physical fitness, in order to build a shield around the body as defense against any infection or virus.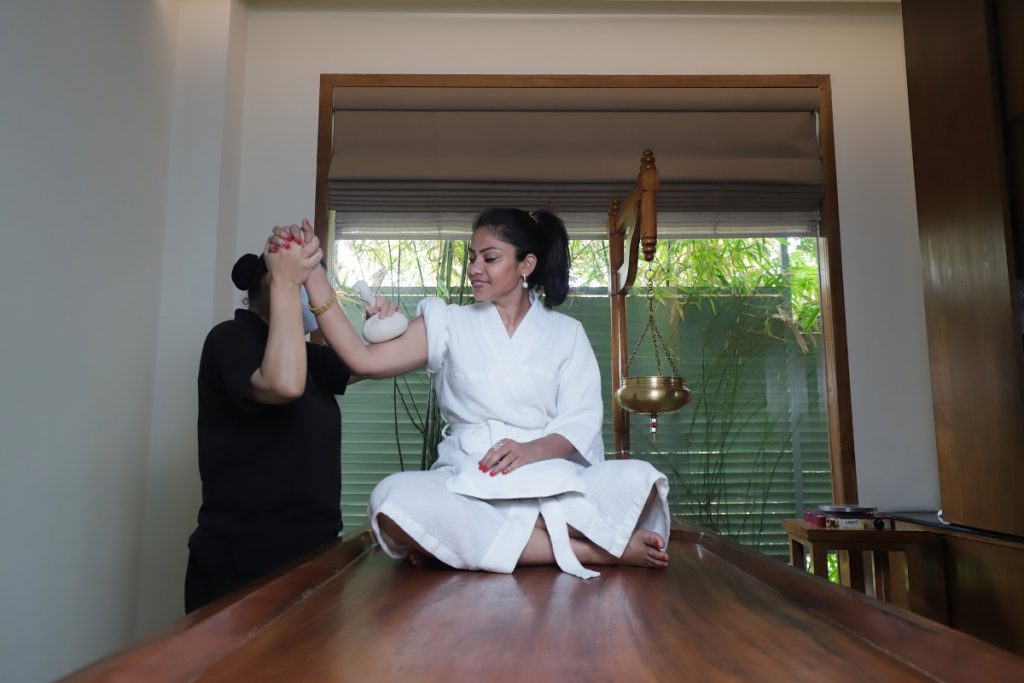 Weight Management– Weight issues are tacked beautifully with Ayurvedic therapies like Shirodhara, Nasya, Shiroabhyanga, Acupuncture, Reflexology and others. After Individual wellness consultation and Body composition analysis, a combination of Ayurveda and Naturopathy therapies is prescribed along with Dental consultation, Yogic kriyas, Therapeutic Yoga, Pranayama, Guided Meditation, Fitness and leisure activities embodied with Wellness cuisine and non-alcoholic beverages.
ARTHRITIS MANAGEMENT– This program works to ease arthritis symptoms, increase joint mobility and balance the aggravated dosha via therapies like Choorna Pinda Sweda, Upanaha Sweda, Compress/packs and Acupuncture and others.
Hyperlipidaemia Management– Go for this package if you have abused your body due to excessive alcohol consumption, obesity, medications such as steroids, incorrect food habits, unhealthy lifestyle, and lack of physical activity. A planned lifestyle regimen controls and modifies disproportionate cholesterol levels in body.
Diabetes, PCOS/PCOD, Hormonal Imbalances, Respiratory Diseases, Hypertension issues, Migraine, Spine problems like cervical spondylitis, lumbar spondylitis, sciatica and degeneration of disc, back ache, cervical spasm and carpel tunnel syndrome, Eye Problems, eye strain, dry eyes and others are treated and managed here.
Sports Injury Management program can minimize the damage to a muscle or joint and increase the chance of full recovery, while improving performance, enhancing overall health and preventing further injury.
WELLNESS CAFÉ-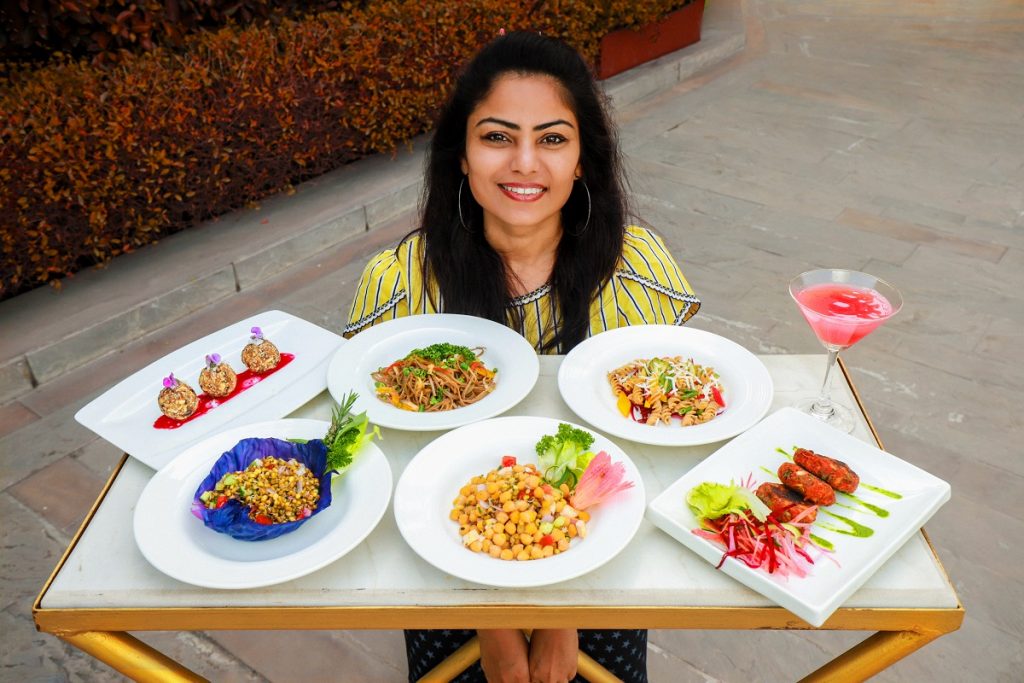 Meet Sekh Sahajan, the head Chef who integrates the ancient Ayurvedic philosophy and modern scientific nutritional aspect of cooking method to provide Tridosha (vata, pita and kapha) balanced diet to attain wellness of the guest at all levels. Pick your choice of seasonal and organic fruits and veggies from the Retreat's own kitchen garden and farm for cooking. Doctors at Naad prescribe food on the basis of prakriti (body constitution) type and vitality of the guest, medical history and Health objectives.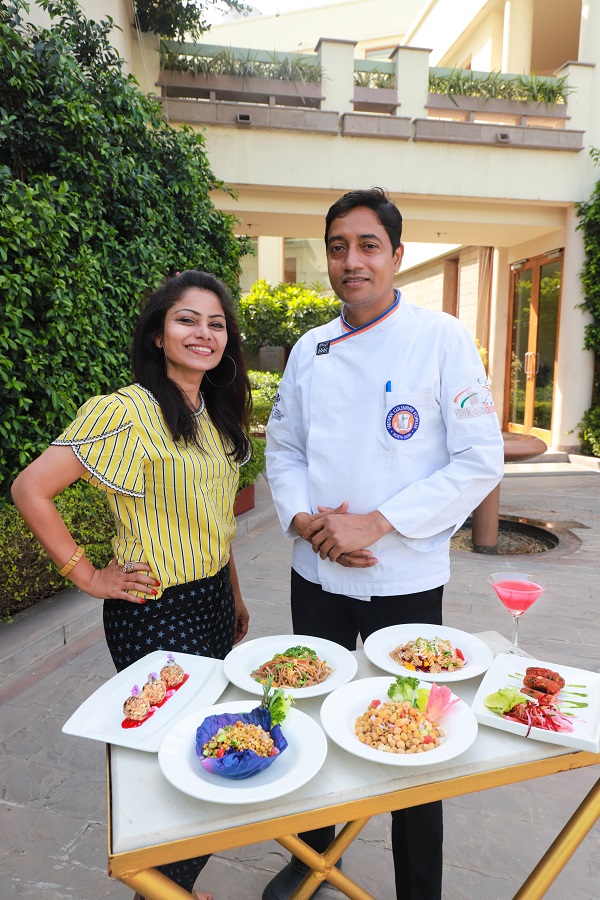 Quips Sekh Sahajan with pride, "In Naad cuisine, we use freshly prepared natural ingredients with right cooking style and method. The food is vegetarian, cooked in a combination of desi ghee and cold pressed oils with ingredients. Only nature's freshest bounty is used in our kitchens, in sync with the six Indian seasons."
Naad Architectural & Design Highlights
Exterior is made from natural stone and features abundant natural light, streaming through its tall windows, glass doors and French windows.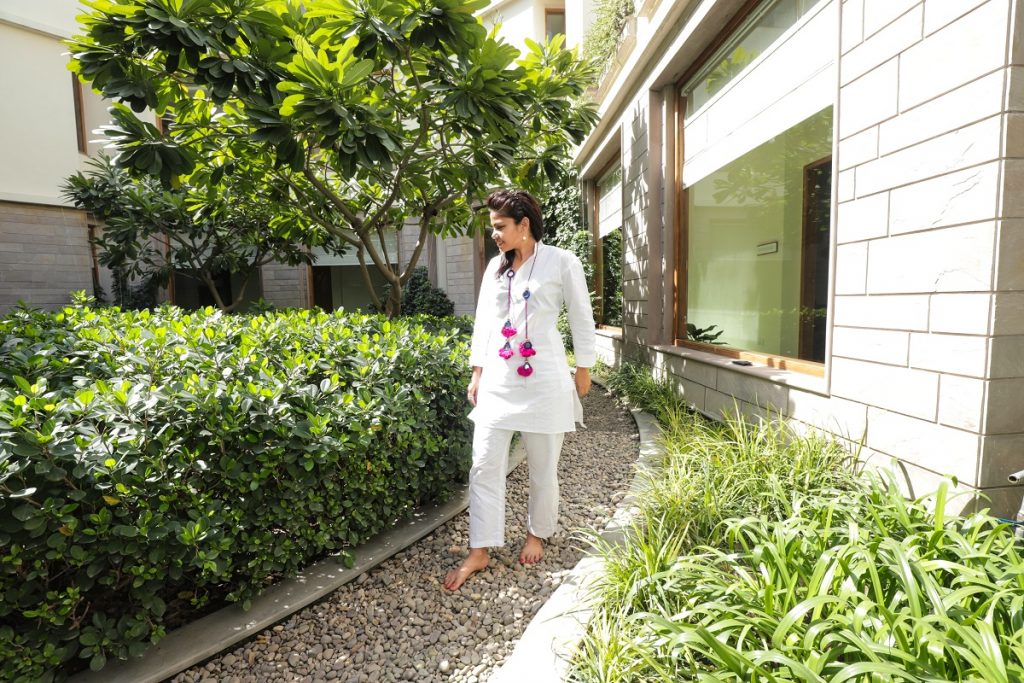 • The 'yin and yang' inspiration for reflexology track
• Sustainable endeavors with 100% water and solid waste recycling (both used for horticulture) and rain water harvesting.
• Wood polished with linseed oil to avoid emission of chemical fumes
• Temperature control Sandstone used in swimming pool & Plunge Pool to keep water cool in summers and warm in winters
• Handmade tiles sourced from artisans in Rajkot
• Lush greenery and sprawling lawns
• Clay courts for badminton and tennis
• 3-acre plot is carpeted with lush greenery and sprawling lawns.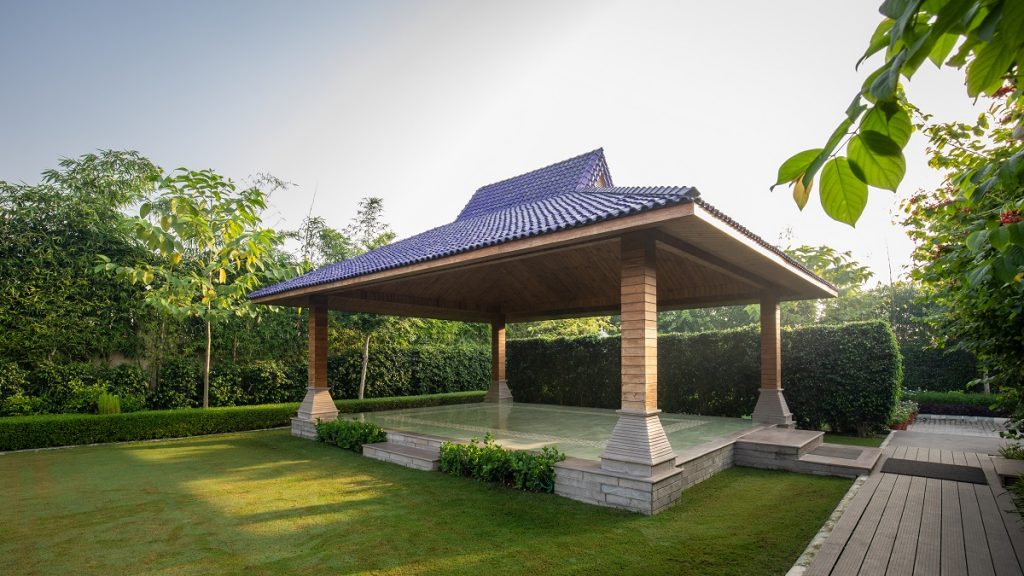 Naad invites you to experience good health and fulfilment with leading experts in its world-class facility.
Contact – Naad Wellness,
Naad Marg, Ansal Sushant City, Sector 62,
Kundli -131028, Haryana, India
Tel– 91-124-6030 400, [email protected]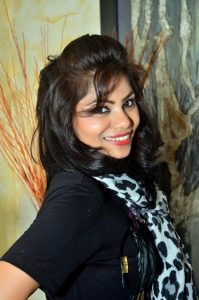 By Khushboo Jain
Wellness Advocate, Founder of Madaboutwellness
@khushboojainwellness (Facebook) Read more…