Nakuul Mehta Goes Nude After Ranveer Singh But With A Twist; Check Out Here!
Actor Ranveer Singh recently made headlines after he went nude for a magazine photoshoot. This time Television actor Nakuul Mehta shared his version of Ranveer's photo as he edited the original picture and added his face to Ranveer's photo. Many Bollywood celebrities have praised Ranveer for the daring photo shoot on social media but the actor has also faced legal trouble over it.
Nakuul wrote sharing the morphed picture, "Haters will say I borrowed @ranveersingh 's carpet." As Ranveer's photoshoot was for Paper magazine, Nakuul joked that his photo shoot was for Stone.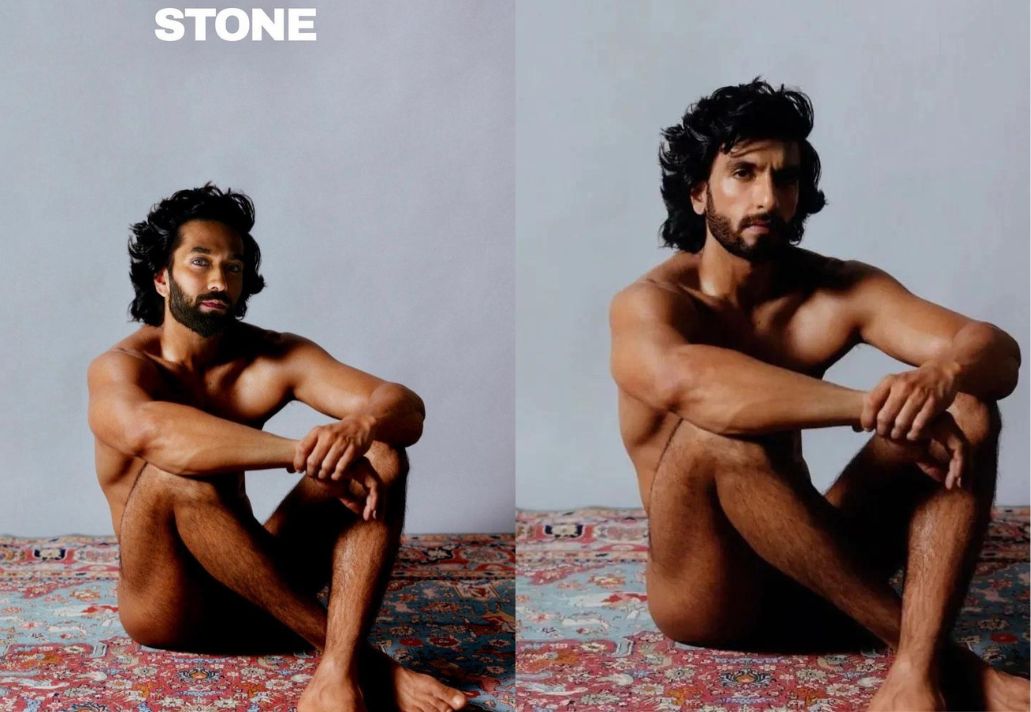 Celebrities have flooded with comments. Nakuul's wife Jankee Parekh commented, "Dunzo'ing your boxers right away. Put 'em on now." Harleen Sethi wrote, "Fabbbbb Naks uffff." Fans commented, "please don't make it trendy brother … problem ho jayega," "I actually believed this," "But I'll say you borrowed his whole body except face," "So who did it better?" "hay Mr. Ram kapoor ko ye kya ho gya ? …..," "Oh my goodness what is this but lovers will say funny Mr. Mehta….you nailed it."
Ranveer Singh recently did a photo shoot for Paper Mag. In the photos, the actor poses on a Turkish carpet, wearing nothing. In one picture, Ranveer sits with his legs crossed, in another, he lies on a rug, and in another, the actor strikes a pose with his hands up in the air. After this, so many celebs are doing the same and now Nakuul Mehta edited his face on Ranveer Singh.
While many Ranveer fans and Bollywood celebrities praised Ranveer for the bold move, many criticized the actor for letting it down. On Tuesday, two complaints were filed against Ranveer in Chembur claiming that he had 'insulted women's modesty' by sharing the pictures on social media.