Nawazuddin Siddiqui Stops His Bodyguard From Pushing Fans Away; Video Goes Viral!
Nawazuddin Siddiqui was seen exiting a city eatery in a video recently published on social media by a paparazzi. He was besieged by fans who wanted to take photographs with him. Nawazuddin Siddiqui is a gifted actor, as seen by his extensive filmography. He has proven his abilities and won many hearts with cameo appearances in films like Sarfarosh and Shool to now being a major part of films like Heropanti 2, Raat Akeli Hai, and more. Not just on-screen, but off-screen, too, fans are adoring him.
View this post on Instagram
The Raees actor was seen exiting a local restaurant when he was swarmed by fans who wanted to take photographs with him in a video recently uploaded on social media by a paparazzi. The actor, who is known for his humility, not only obliged fans, but also prevented his security from pulling them away.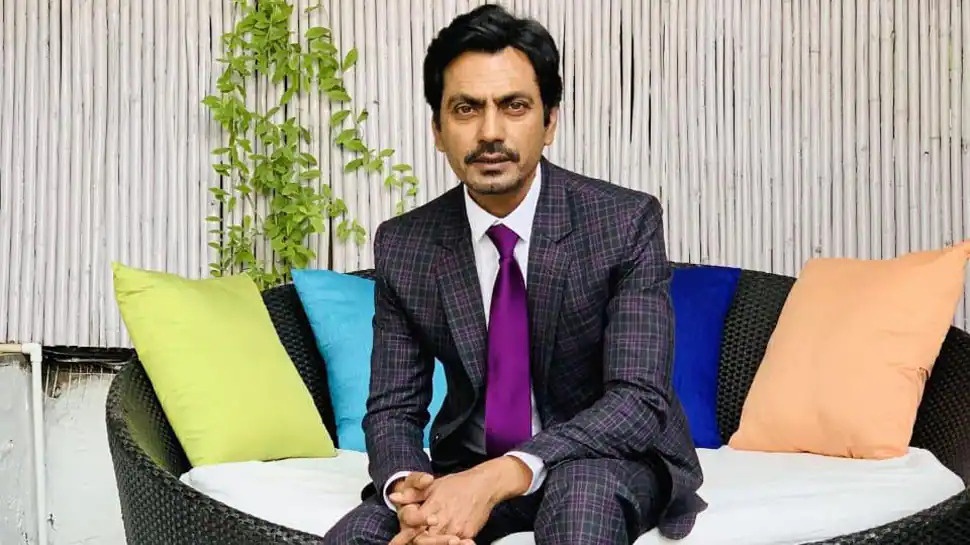 Fans of the star hailed him on social media after seeing this gesture. "One of the finest performers we have," one online user said of Nawazuddin Siddiqui in response to this paparazzi footage. "
He's a decent and humble person," another netizen said. "So kind of you sir…you are a legend," a third of the actor's fans added. A fourth added, "Real gentleman," while a fifth simply said, "Wonderful." "Thank you so much, sir… "You are a living legend." A fourth complimented him further by saying, "Real gentleman," while a fifth just said, "He's very modest and down to earth." "A true Bollywood gem."
"Modestly level 100," one fan said in another remark on Nawazuddin Siddiqui's now-viral video. "Attitude hi nhi hai sab greatest actor," said another. "Y h original amazing jante h audience ki vajeh s hi subh kuc h," said another.
The comments section was also filled with heaps of hearts directed towards the Heropanti 2 actor for his down to earth nature, alongside more such beautiful and wonderful words complimenting the actor.
On the job front, Nawazuddin Siddiqui's most recent theatrical outing was Heropanti 2, which was released this Friday.
Tiger is featured in this video.The film, which stars Tiger Shroff and Tara Sutaria, was released on April 29 and had Babloo (Tiger) battle Laila (Nawazuddin) in an attempt to stop cybercrime around the world.
While this film continues to draw crowds, the actor's upcoming projects include Tiku Weds Sheru, a film produced by Kangana Ranaut's Manikarnika Films, Noorani Chehra, Bole Chudiyan, and Jogira Sara Ra Ra, among others.