Netflix To Release Spin Off Of The Money Heist Character Berlin
Although the series Money Heist is coming to an end, but the makers are planning to make a spin-off of the popular character- Berlin.  The spin-off will most probably arrive on Netflix in 2023. The Berlin character was played by Spanish actor Pedro Alonso.
Although the makers of La Casa De Papel or Money Heist haven't disclosed much details about the spin-off. Moreover, Squid Game's Park Hae-soo will play the role of Berlin in the Korean version of Money Heist.
Reportedly, Berlin is the undercover name for the character, its mainly called Andres de Fonollosa in the series. The character Berlin is played by the Spanish actor Pedro Alonso. Andres is the elder brother of Sergio i.e, The Professor.  Alvaro Morte plays the role of Professor.
Berlin plays the role of second-in-command of robbery at Royal Mint of Spain. The audience love this character because of its leadership qualities and the enthusiasm and energy to keep the group together.
The series revealed that Berlin is ill and he puts himself in danger to protect his gang from the forces. But as he got the opportunity, makers brought him back in flashbacks. The flashbacks showed him as the mastermind of second and ongoing heist at the Bank.
The love story of Berlin and further his marriage to Tatiana. Moreover, launching his son Rafael in the series gained the interest of the audience. This motivated the OTT platform to create a spin-off of the character.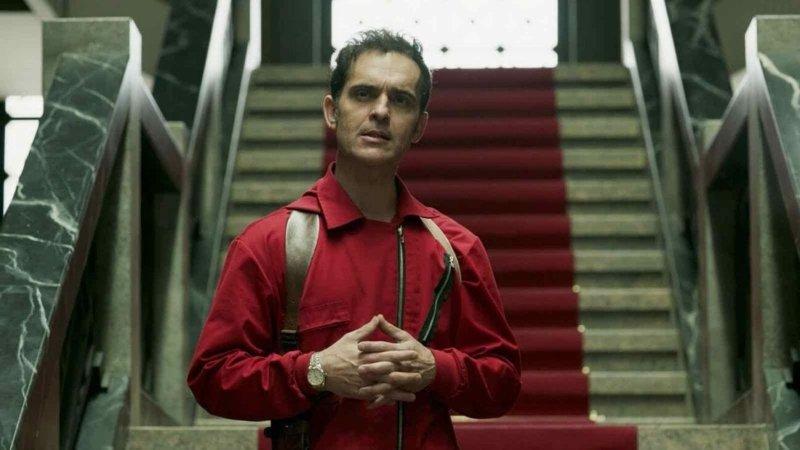 Money Heist season 5 part 2 will release on 3rd December.