Since the ongoing controversy over the Hindi language, there is a heated debate between the two big stars of Bollywood and South. While Kannada actor Kiccha Sudeep has been in the headlines since his statement on the Hindi language, Bollywood actor Ajay Devgn is also in constant discussions. In this war that broke out between the two actors, now some film personalities are also giving their reactions. Now, on social media, now users are also giving their funny feedback on this issue. Not only this, the controversy has increased so much that hashtags like "Kicha Sudeep", "Hindi is not national language", "Vimal" are trending on Twitter.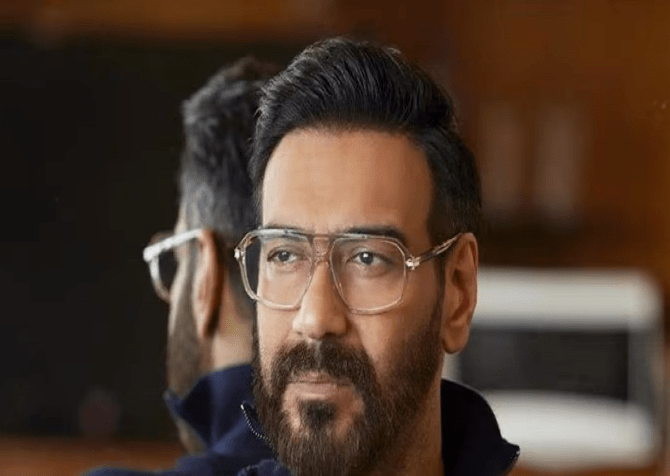 Ajay Devgn
Many people are even seen trolling actor Ajay Devgn and Bollywood on this controversy. Not only this, many social media users are also sharing a lot of memes on this issue. At the same time, many people are also requesting both the artists to end this ongoing dispute over the language. Giving his opinion, a user wrote, "Hindi is not our national language. Stop adopting these tricks to promote your movie Runway 34. Tamil, Kannada, Malayalam, Oriya, Bengali, Hindi, English all languages ​​are same."
People Trolling Ajay Devgn
At the same time, a user wrote, "You call yourself a celebrity, but do not know the basics of India. Sir, our countryhas no national language." A user wrote, "Many hits of your career like Drishyam, Singham are remakes of South." Along with this, many people are also trolling the actor for his pan masala ad. One user even said that Ajay Devgn's career is nothing without Pan Masala Ad.
People Trolling Ajay Devgn
One user wrote, "Please someone give 5th class social science book to Ajay Devgn. They still believe that India has a national language." Another user has even compared PAN India Star and Pan Masala Stars by sharing a picture. Apart from this, many other users are appealing to end this ongoing war on language and the ongoing dispute over Hindi language.
It is worth noting that Ajay Devgn had responded to South actor Kicha Sudeep's statement 'Hindi is no longer a national language'. After this, this Twitter war between Sudeep and Ajay, in this matter, the controversy is increasing. At the same time, recently famous film director Ram Gopal Varma also gave his opinion on this issue. Supporting Kichcha Sudeep, he said that Bollywood stars are insecure with South stars and are jealous of them. In such a situation, now it has to be seen what turn this issue takes next.