Niraamaya Retreats Suryavilas, Solan; Best Wellness Sanctuary In Himachal Pradesh

Post Covid Rehab! Integrative & Functional Medicine Programs
"It's a retreat to holistically integrate all the natural forms of medicine to heal mind and body. Functional Medicine is the future of conventional medicine.  It treats the whole system holistically and not just symptoms. Hence we chose this science in our Wellness offering."
– GAYTRI BAJAJ
Founder, Niraamaya Suryavilas Retreats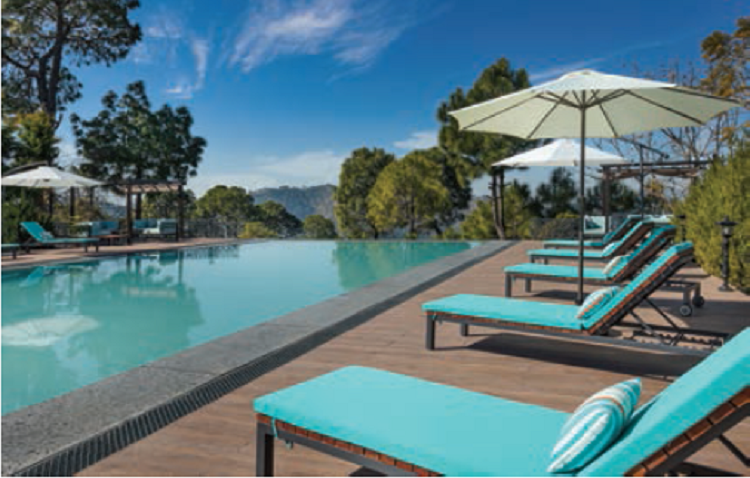 Whether you are struggling with a specific ailment or desire health restoration in premium retreat environment, Integrated Curative Wellness Programs at Niraamaya Retreats Suryavilas have the power to heal you from inside. One and a half hours drive from Chandigarh, experience it as the best wellness Retreat & sanctuary of Himachal Pradesh in Solan, echoing the story of success, difficulties, grit, perservance and dedication of IRON Woman & Founder Gaytri Bajaj. 
About Niraamaya
Nestled on misty Himalayan slopes of Solan, Niraamaya Retreats Suryavilas is a sublime spot of breath-taking views and bespoke opulence. The first snow of winter and the first sprout of spring! Experience nature at its untouched best spread across a stretch of 15 acres. Retreat is home to 36 exquisite rooms and 18 luxury glamping cottages that provide a breath-taking view of the mountains. Perfectly manicured gardens and the exotic blue colour schemes provide a luxurious feel to this enchanting getaway!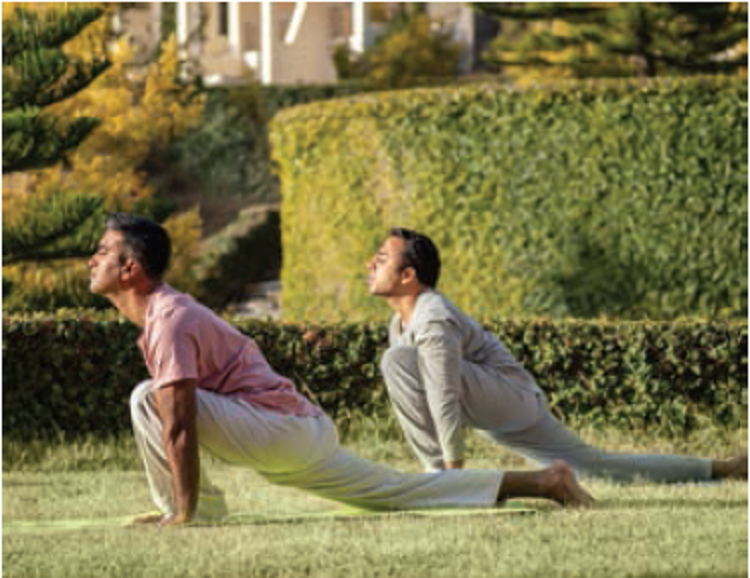 Accommodation– The Retreat has five kinds of rooms. Each room encapsulates complete luxury, spacious, provide mesmerizing mountain view, featuring lush green lawns, mixture of the aesthetic beauty of nature interspersed with the modern comforts.
NIRAAMAYA WELLNESS CENTER– It is a centre to holistically integrate all the natural forms of medicine to heal the mind and body.  INTEGRATIVE AND FUNCTIONAL MEDICINE PROGRAMS AT NIRAAMAYA specifically target top chronic lifestyle issues like Stress, Hypertension, Diabetes, Obesity and a host of other ailments. Medical approach focuses on 'Why' instead of 'What'.  The treatment program is curated with focus on gradual elimination of chronic and lifestyle ailments. Wellness Programs include Immunity Rejuvenation Program, Diabetes, Stress Management & Rejuvenation, Mindfulness Program, Metabolic Obesity Program, Gut Restoration, Aesthetics, Deep Detox, Post Covid Care Program.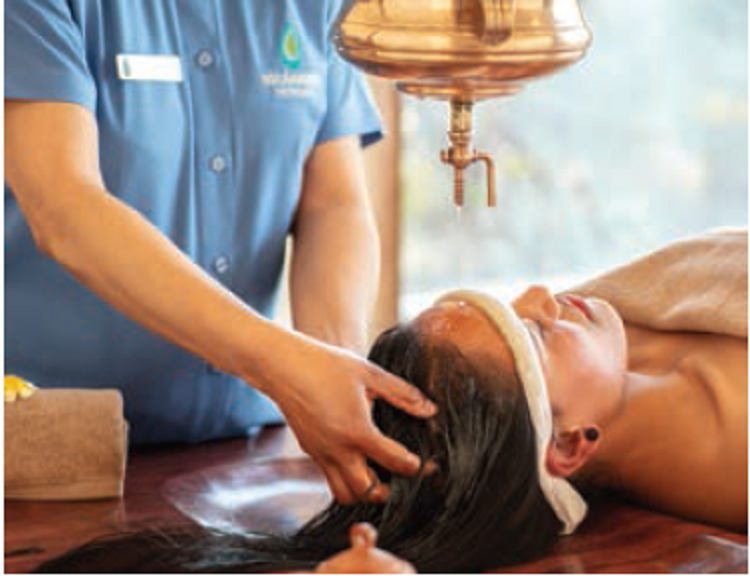 Niraamaya USP

– Inhouse Ayurveda physicians and Nurses at the Functional medicine center, Doctors on call,

access to the top 100 Doctors across the world who are on the board of advisory, availability of functional medical equipment inhouse –for e.g., IV s, Ozone Bath, colon hydrotherapy machines, Infrared machines and others. 90 days consultation support post-checkout given via teleconsultations and follow-up

are some USPs of services at the Retreat.
Exclusive Immunity Kit offers 1 to 3 months of 11 Nutraceuticals designed after extensive research by top doctors, immunologists, virologists and biochemists specifically to increase your immunity and to keep you in perfect health. 
Niraamaya Preventive & Post Covid Care Program  
Book this Retreat for a 3-day Preventive Covid Program or for a 21-day Post COVID-19 recovery. Symptoms include fatigue, body ache, cough, sore throat, difficulty in breathing and others.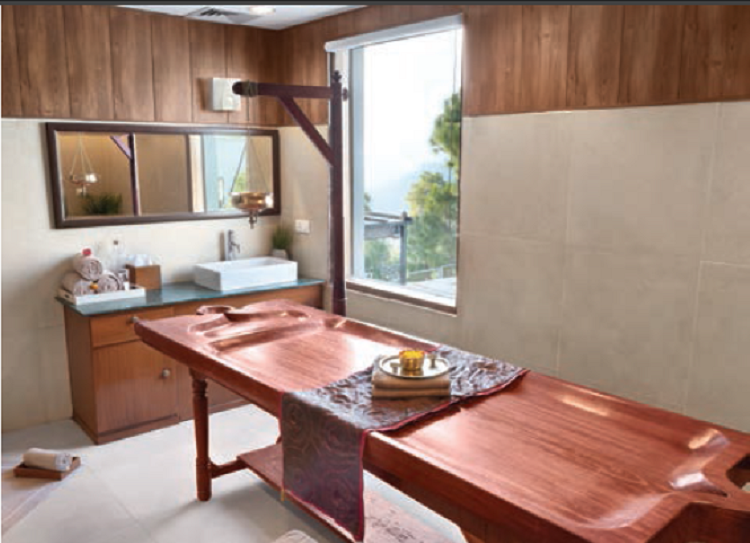 A holistic comprehensive post covid care program includes Mapping the Symptoms and Pathophysiology, Diagnostic Tests, Management of the Syndrome, Nutrition Therapy with High dose Vit C, Glutathione, Micronutrients and antioxidants- 7, Supplements to Immune Support, Vitamin D3+ K2, Mg , Zn, Probiotics, Colon  Hydrotherapy, Coffee Enemas, HBOT sessions, Far Infra-red sessions, Blood tests and pathology, Functional Testing such as Oligoscan and BCA, Nutritional Consult and Planning, Information on instrumental care (Pulse Oxymeter, Nebulizer), Monitoring of vitals, Functional Medicine Doctor consultations,  Ayurveda Treatments  in addition to relaxing and renewing mind and body. 
NIRAAMAYA SPA – Blending a range of Traditional Ayurveda, Asian and contemporary International therapies, Niraamaya curates and offers personalized health & wellness experiences. Says CEO Manu Rishi Guptha, "We bring forth our unflinching commitment to wellness. The multi-award-winning Niraamaya Wellness Centre at the Retreat delivers a range of Wellness therapies including traditional Ayurveda and Yoga that replenish the mind, body, and spirit."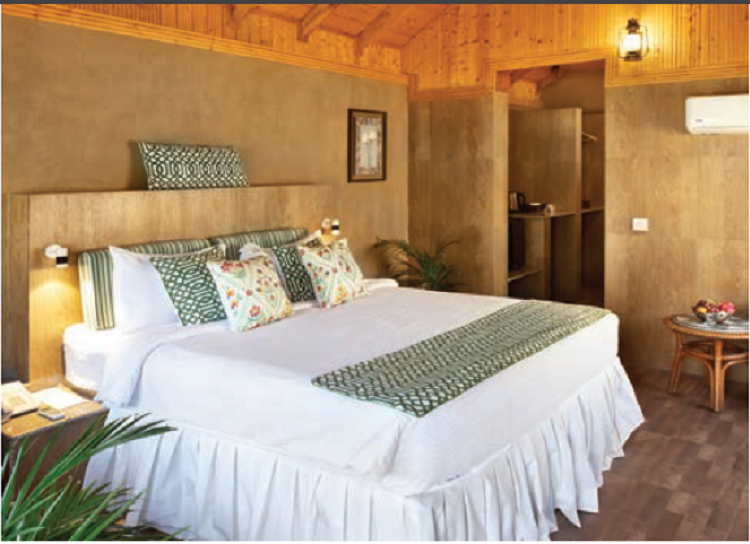 NIRAAMAYA PACKAGES–
Niraamaya Slimming Package

– It is

a combination of Ayurveda therapies, intake of herbal medications and a balanced diet.

 

Niraamaya Immunity Booster Package

– It includes daily 90 minutes treatment, special medical decoctions, Immunity booster medicine for 2 weeks, Yoga & pranayama sessions coupled with Guided Meditation session. 

Panchakarma – 21 days –

The Body Purification and Detoxification Program

requires a minimum 14 days to administer all the therapies to get rid of the metabolic toxins. It also includes Rejuvenating, body/mind toning therapies, coupled with Ayurvedic vegetarian diet with complete rest for effective results.   
Ayurveda: Bone and Joint Care Program- Minimum 5 Nights –

The treatment includes traditional massages with herbal oils, application of warm pouches with medicinal herbs, intensive oil therapies, medicated baths and

internal medications.

Niraamaya Destress Package – 7 Nights Wellness –

 Ayurveda treatment based on Panchakarma and Rasayana Chikitsa along with Yoga, Pranayama and Meditation can bring about immense changes in a stressed-out person.  
Rasayana (Relax and Rejuve Program) and various other programs.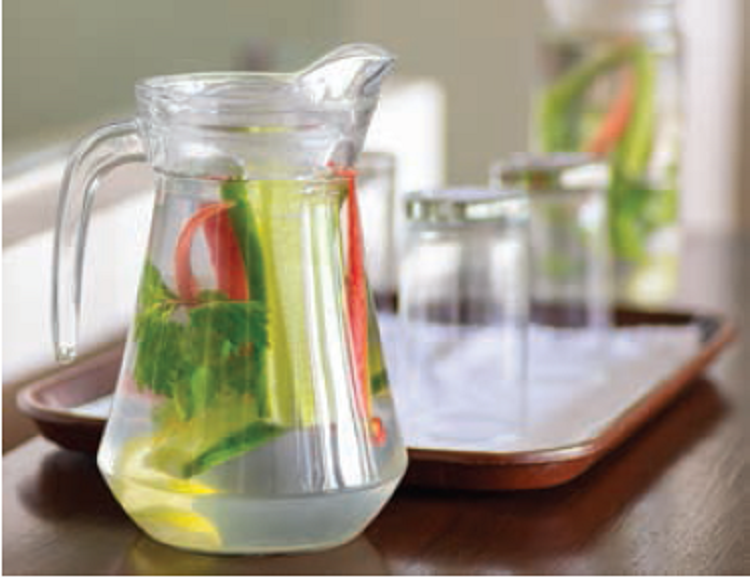 FACT FILE NIRAAMAYA SURYAVILAS 

Cafe Samsara

– Explore menus designed to savour the freshest ingredients, world's most famous dishes onto your platter, good old comfort food with all-day dining restaurant. 

Infinity Swimming Pool

– Plunge in pool as you look over panoramic view of the valley, verdant pine forests & the snow-capped mountains.

Bespoke Experiences & Curated Excursions

– Indulge in experiences which range from Yoga & Meditation, Curative Wellness Programs, Nature Walks and Private Cooking Sessions, to 'Destination Dining' at select intimate and picturesque venues. Book sightseeing and explore amazing, picturesque picnic spots, Trekking and much.

Weddings, Meeting & Events

– The retreat has beautiful and lively open spaces to make your celebrations memorable.
Relax. Rejuvenate. Rejoice
Wellness Journey with distinct Hospitality!!
Contact- Niraamaya Retreats Suryavilas
Gandhigram, Kumarhatti, Nahan Road, Solan, Himachal Pradesh- 173 229
www.niraamaya.com | +91 80 4510 4510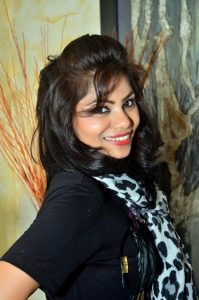 By Khushboo Jain
Wellness Advocate, Founder of Madaboutwellness
@khushboojainwellness (Instgram)    khushboojainwellness (Facebook)  Read more…