Nora Fatehi 'KISSED' Guru Randhawa In Front Of Everyone, Know The Complete Story Here!!
Nora Fatehi and singer Guru Randhawa are in discussion about their friendship. In the past, there was also a rumor about the relationship of both, but in no time this rumor also got pacified. Nora and Guru have appeared together in two music videos, which have been well received by the audience. At the same time, now both of them are going to be seen in TV's popular chat show 'The Kapil Sharma Show', in which Nora and Guru Randhawa will be seen having a lot of fun together with Kapil Sharma. During this, both will be seen promoting their new song 'Dance Meri Rani'. In this episode, a glimpse of the fun friendship of Nora and Guru Randhawa will also be seen. On the other hand Kapil Sharma will be seen rocking with both.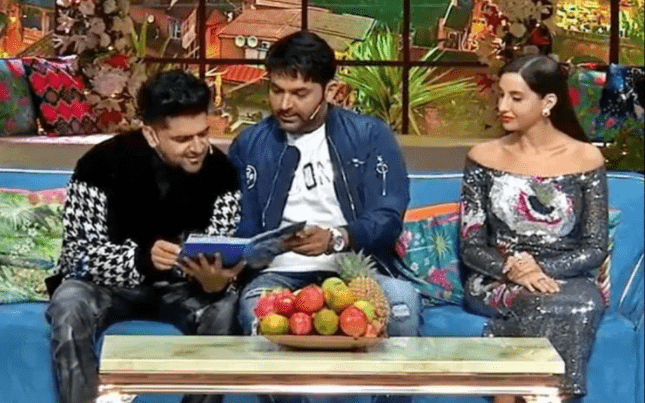 Nora Fatehi
A promo video of this episode has been shared by the channel on social media, in which Nora is seen making fun of Guru Randhawa's dancing. Not only this, Nora later kisses on Guru's cheek. The channel has shared a promo on social media, in which it can be seen that Kapil Sharma tries to make fun of Guru Randhawa in his show. He asks Nora that while living with you has Guru Randhawa been able to learn dance better or not? Guru Randhawa was also shocked to hear what Nora says in response to this. She says, "Yeah, it's fine already. Otherwise, at first he knew just one step. After this, Nora Fatehi joins both her hands and does a dance step."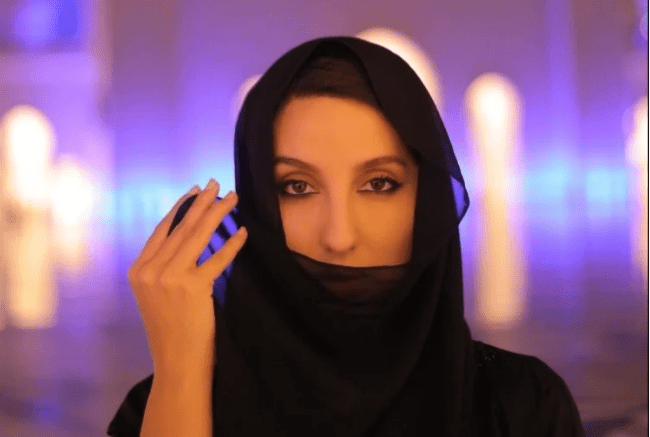 Nora Fatehi
Hearing this from Nora Fatehi, Guru Randhawa starts looking at her. He calls Nora 'brutal' to which everyone laughs. After this Nora kisses on the cheek of Guru Randhawa. Even Kapil Sharma cannot stop himself from joking on this moment of Nora and Guru Randhawa.
It can be seen further in the video that Kapil tells Nora Fatehi, "When you make fun of someone, then kiss him later?" To this Nora would answer 'yes', then Kapil says that you are mine. Nora Fatehi was hit by the corona virus in the past. She had shot for Kapil Sharma's show before becoming Corona positive. But these days she is in Quarantine.