Prisons of Haryana Launched Their First Radio: An Initiative By India's Leading Prison Reformer And Academician Vartika Nanda
New year has brought cheer for inmates lodged in Haryana prisons. The first prison radio has been launched in District Jail, Panipat. Constructed in 2020, this is a new jail in the State equipped with a modern set-up. The jail radio has been launched by Shri Ranjeet Singh, Jail Minister, Haryana, Shri Rajeev Arora, IAS, ACS, Home, Jail Department, Govt. of Haryana, Shri K. Selvaraj, IPS, Director General of Prisons, Haryana, Dr. Vartika Nanda, Founder of Tinka Tinka Foundation and Shri Devi Dayal, Superintendent Jail.
Inmates of three jails namely Faridabad, Ambala and Panipat were provided training in December 2020 following which this radio has been initiated. This prison radio is the brainchild of prison reformer Vartika Nanda who heads the Department of Journalism in Lady Shri Ram College, Delhi University. She is the founder of the Tinka Tinka movement on prison reforms. She was conferred Stree Shakti Puraskar by the President of India in 2013 for her contribution in creating awareness on women's issues through media and literature and has been Included twice in the Limca Book of Records for her work on prison reforms and human rights.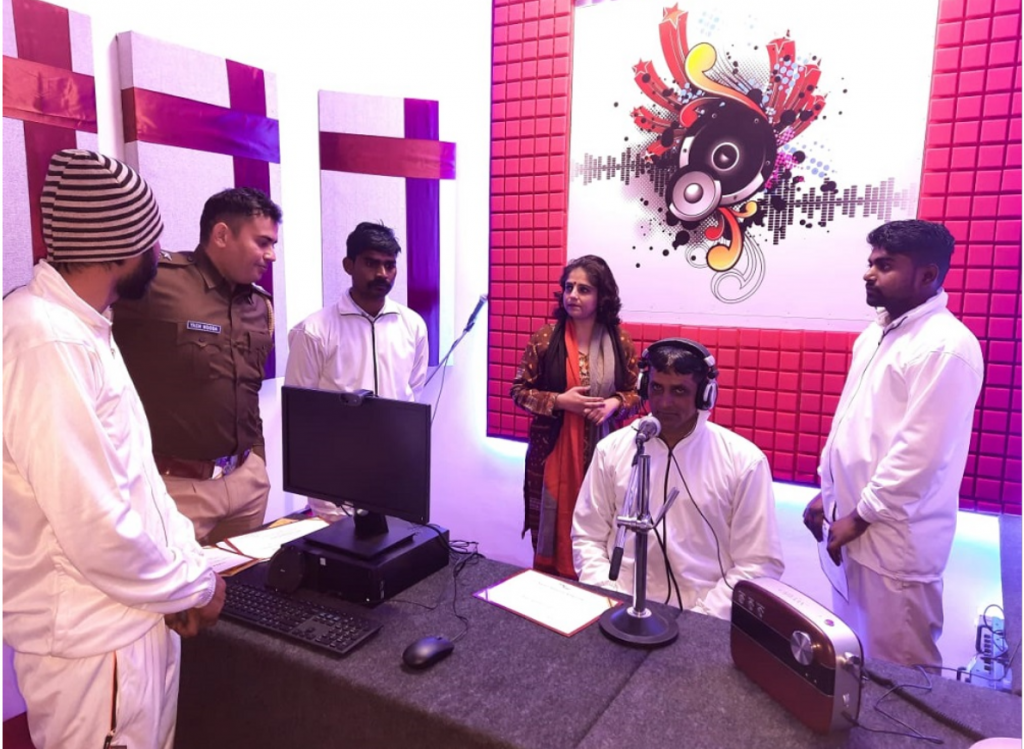 Speaking on the occasion the Jail Minister Shri Ranjit Singh said that this initiative will help towards converting prison into correctional homes. Shri Rajeev Arora said that the jail radio will help in reducing communication gap among inmates. Sri. K. Selvaraj said that new radio stations at Faridabad and Ambala jails will be launched shortly.
The jail radio will broadcast an hourly programme on a daily basis with the content created by inmates. There are nearly 18,000 inmates in the jails of Haryana. District Jail, Panipat has almost 940 inmates.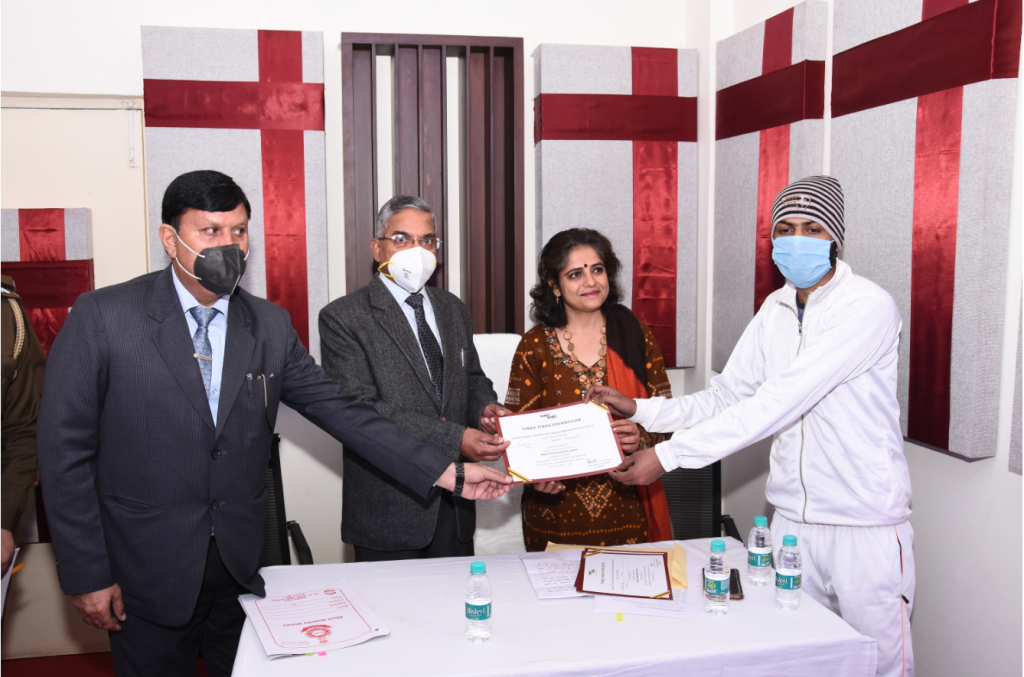 21 inmates were trained as Radio Jockeys in December, 2020 following an audition of inmates lodged in Central Jail, Ambala, District Jail, Faridabad and District Jail, Panipat. Out of these, six inmates were trained as Radio Jockeys from District Jail, Panipat. These inmates were provided a Radio Production Skill Certificate by Tinka Tinka Foundation which trained these inmates in the skill. Inmates have also been given a special T-shirt bearing the name of Prison Radio.
Purpose of this jail radio is to give professional engagement to inmates, fill their communication needs especially in the absence of visitations during Covid-19 and help in the reformation process. This radio is to be developed as a model of Tinka Prison reforms which will be replicated in other jails later on. Tinka Tinka is a prison movement led by Vartika Nanda. She was instrumental in starting prison radio in District Jail, Agra and was also the only outsider to witness the launch of India's first prison radio in Tihar in 2013.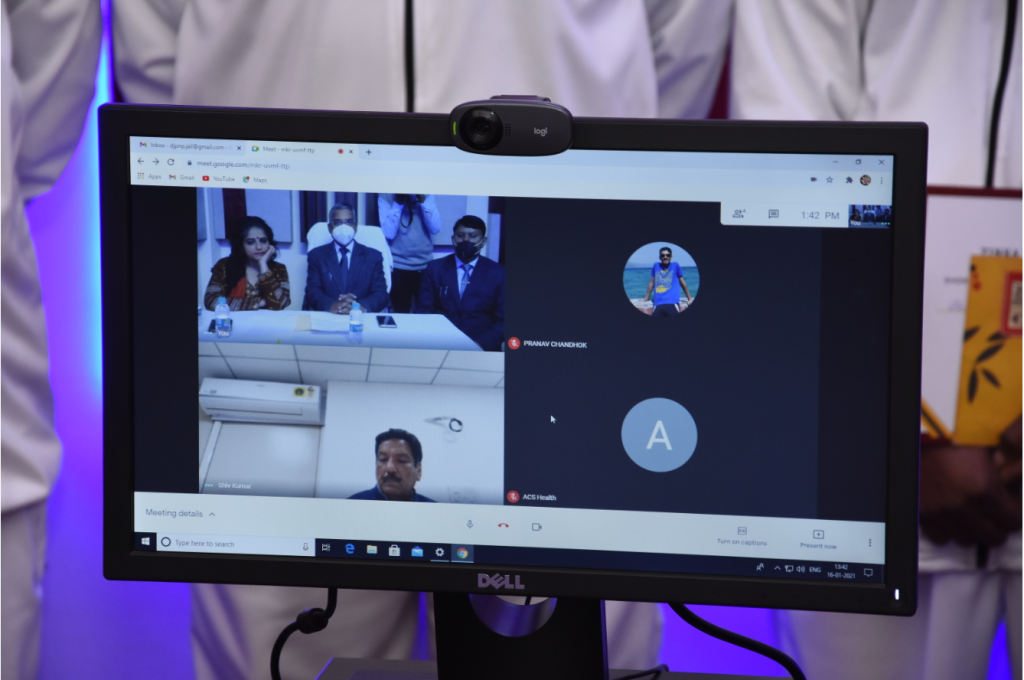 She has been engaged in action-oriented prison research using the tools of journalism. The action oriented research on prisons was taken cognizance by the Supreme Court of India. Participated in the Supreme Court in India in 2018. in the matter of "Inhuman conditions in 1382 prisons" Three books, Tinka Tinka Tihar, Tinka Dasna and Tinka Madhya Pradesh are considered to be authentic reportage on life in prisons in India, all authored by Vartika Nanda.