Priyanka Chopra and Nick Have A Son Or Daughter? Find Out Here!
Both Priyanka and Nick have informed through their respective Instagram posts that they have become parents with the help of surrogacy. This couple did not give any information related to the birth of the child, but an American website has told whether Nick-Priyanka has a son or a daughter. However, they are yet to get the information about the name of the baby.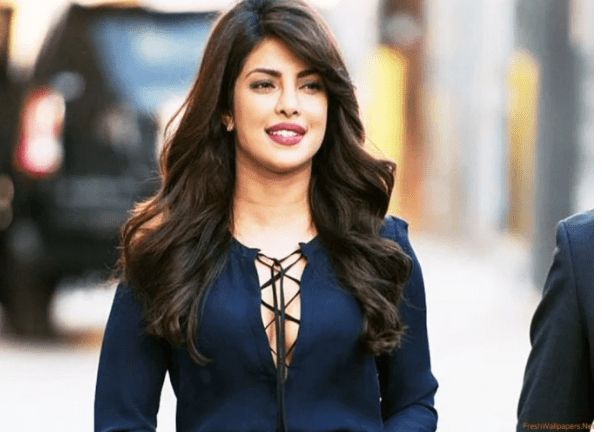 According to the reports of US Weekly, Priyanka and Nich have welcomed a daughter. Who stepped into this world on Saturday, January 15, in the hospital of Southern California. On the other hand, TMZ.com published photos of Priyanka and Nick on a beach near San Diego, claiming that it was January 14 and both knew that the time for the baby girl was near, so they Already reached here.
Earlier, Priyanka Chopra wrote in her post, 'We are very happy to inform that we have become parents through surrogacy. We respectfully appeal to you for privacy during this special time as we focus on our family. Thank you very much."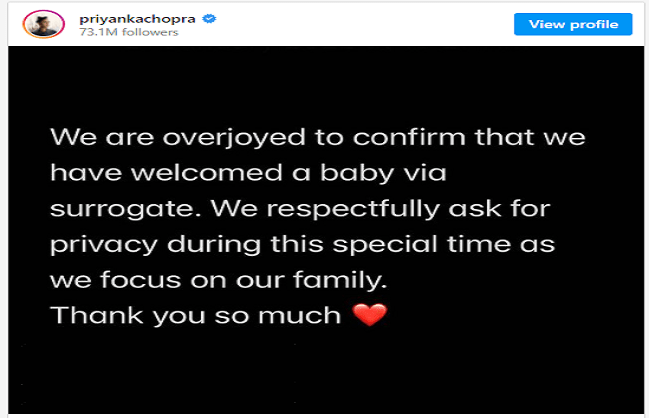 Priyanka Chopra had already told the fans about her good news in gestures. When the Jonas Brothers Family Roast Show came on Netflix in November last year. In this family roast show, Priyanka had said that she and Nick are expecting something. After which speculations started about Priyanka's pregnancy.
At the Jonas Brothers Family Roast, Priyanka had said that she and Nick have no children yet. PC further said, 'If you do not know, then let us tell you that we are the only couple who do not have any child yet. So I am very excited to announce this…sorry babe. Nick and I are expecting. To get drunk tonight and to sleep tomorrow." By the way, Nick was also shocked to hear the word.