Priyanka Chopra Revealed That She Was Slapped By A Monkey Once- Watch The Viral Video!
Priyanka Chopra is a global superstar. She has been winning the hearts of everyone with her acting skills. In 2002, she became Miss World. She made her Bollywood debut in The Hero, starring Sunny Dewal. She then won the Best Newcomer Award in 2004. However, several years ago, Priyanka stepped into the world of Hollywood. Now Hollywood is her main goal and main abode.
However, the global superstar was slapped by a monkey once. Don't think it's a story or a movie script. The actress admitted this in her own words when she came to Kapil Sharma's show, a comedy-reality show. She said that once while studying in class 3, she saw a monkey scratching his body and she laughed a lot at it, and then the monkey got angry and slapped the actress on the cheek.
And after hearing this, all the viewers of the show including Kapil Sharma laughed a lot. Even then Kapil Sharma reported the incident of him being bitten by a monkey. Recently that video has gone viral. Watch the video here.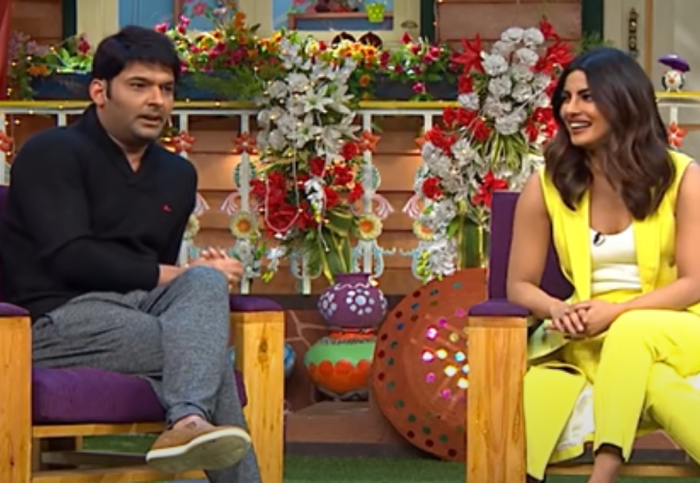 Priyanka was born on 16 July 1982 in Jamshedpur, Bihar. Her mother and father were both Indian Army doctors. Then in 2016, Priyanka Chopra got married to the singer Nick Jonas. Recently through surrogacy, Priyanka Chopra and Nick Jonas have welcomed their first child together. They are quite busy with their first child right now.
However, Priyanka has many projects lined up. She will be seen in a web series called 'Citadel.' Meanwhile, Nick Jonas is going for a five-night LAs Vegas residency with his other two brothers, Joe and Kevin for their upcoming shows.