Priyanka Chopra Reveals Her Amazing The Matrix Resurrections Character Poster
Priyanka Chopra has unveiled the gorgeous character poster for The Matrix Resurrections, her forthcoming Hollywood film. The Citadel star had previously posted the official poster for the film, which featured Keanu Reeves, Carrie-Anne Moss, and other well-known actors.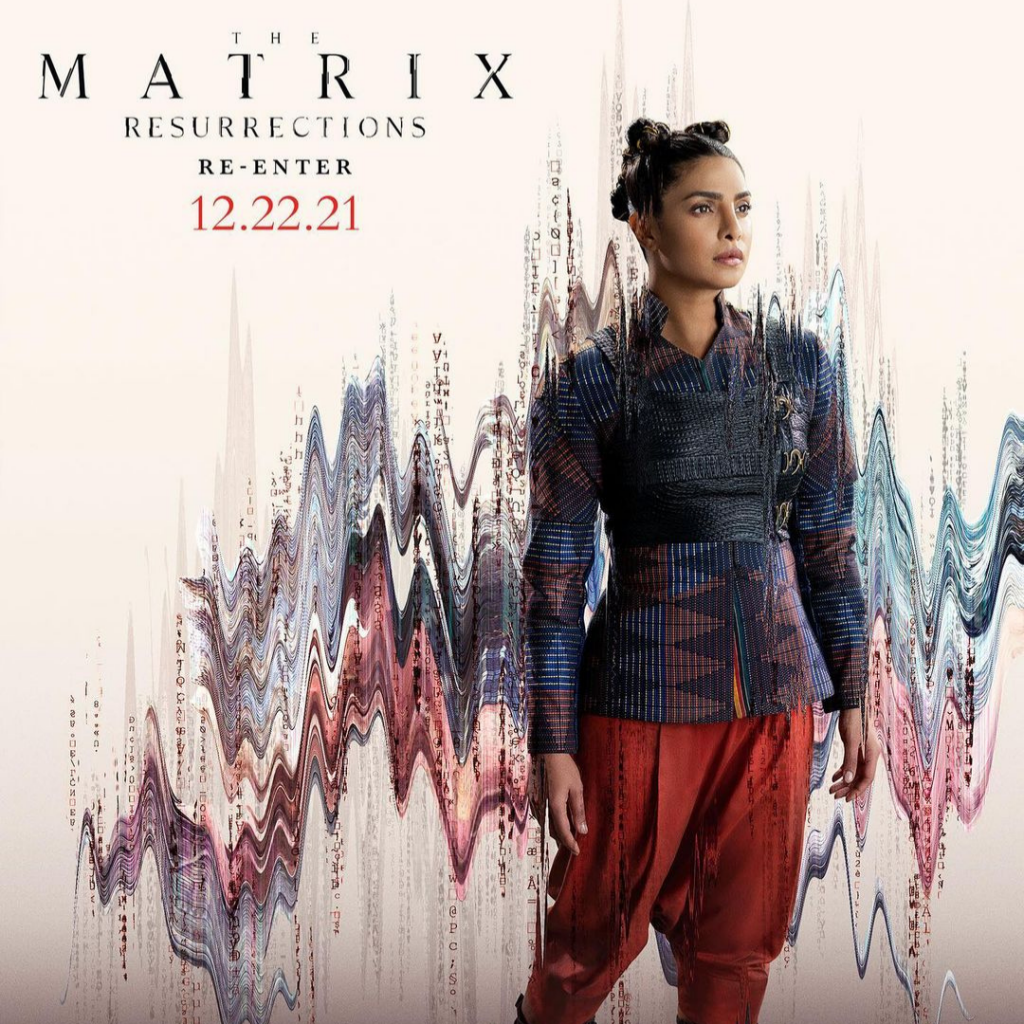 Priyanka Chopra has shared her own poster from the highly anticipated sci-fi film in which she will play a big role.On Instagram Priyanka gets her own poster now, despite the fact that she was absent from the earlier poster that was released. Priyanka had a tiny but captivating scene in the official trailer published by Warner Brothers in September where she appeared in a large pair of retro glasses and had a striking smirk all over her face.
Along with the poster release, PeeCee also penned, "And she's here. Re-enter #TheMatrix 12.22.21."
Many fans have speculated about what role Priyanka would take in the film. While some have speculated that she is a grown-up version of the character Sati who might throw the storyline into disarray, others have speculated that she could potentially be the Oracle from the Matrix. While we don't know the part Priyanka is playing yet, and it could be a surprise for fans, we know PeeCee will be a game changer in the upcoming film!
The Matrix Resurrections is an upcoming American science fiction action film produced, co-written, and directed by Lana Wachowski. It is the sequel to The Matrix Revolutions (2003) and serves as the fourth installment in The Matrix film series overall.
The Matrix Resurrections will also include Keanu Reeves as Neo, Carrie-Anne Moss as Trinity, and Jada Pinkett Smith as Niobe, with Priyanka Chopra Jonas, Yahya Abdul Mateen II, Neil Patrick Harris, Jonathan Groff, Christina Ricci, and Jessica Henwick joining the franchise as newcomers.
Recently, Priyanka Chopra has deleted both of her surnames, Chopra and Jonas, from her Instagram username. Fans were perplexed by the actress's unexpected choice. It's also possible that this is a hint at a major shift that has yet to be announced.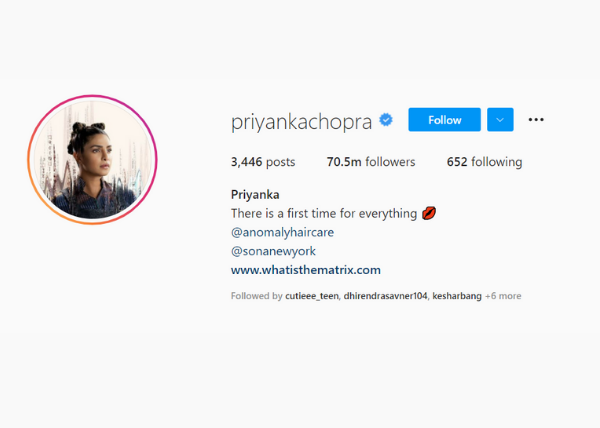 On the work front, Priyanka is presently developing Citadel, a web series. She was filming for the same in the United Kingdom and Spain. She will also star alongside Katrina Kaif and Alia Bhatt in Farhan Akhtar's Jee Le Zaraa.