Rakhi Sawant Gets Trolled Badly For Wearing A Pageant Winner's Crown; Check Out Here!
Rakhi Sawant is one of the controversial names in the entertainment world. The actress often falls into trolls for her work or her speech. She is always in the spotlight for her every move.
Rakhi was recently seen at the airport where she took the crown of Man of the World 2022 winner Aditya Khurana and put it on her head. With this incident, people are mad at her.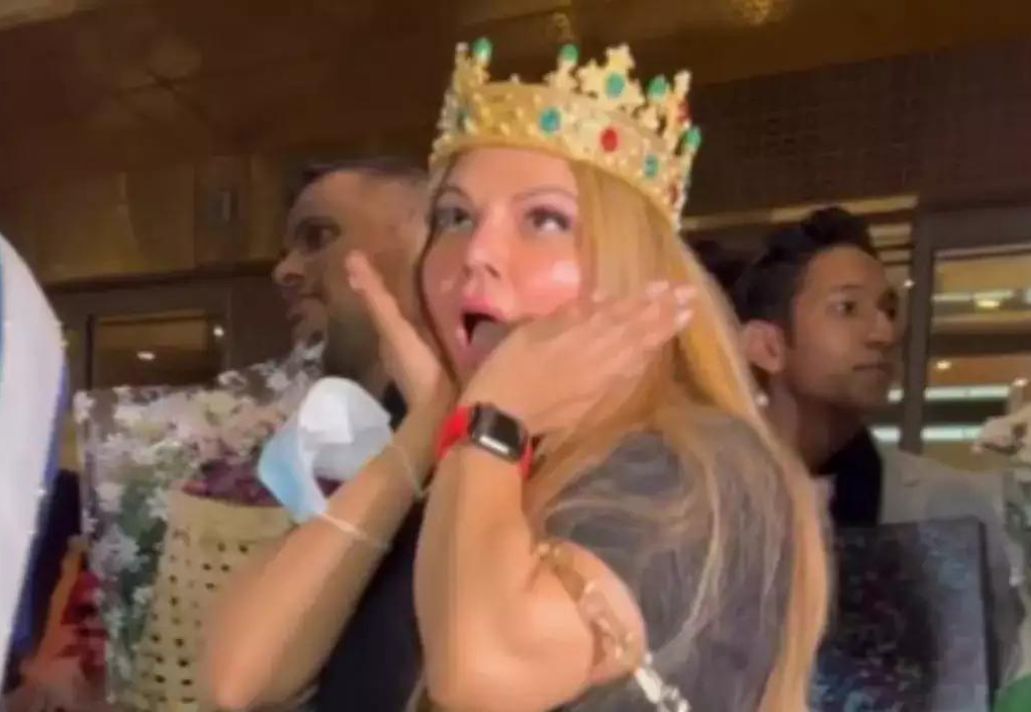 According to Mumbai media, Aditya Khurana, the winner of a men's beauty pageant, is seen at the airport. The host of 'Lock Upp' was having fun in no time. When Aditya removed the crown from his head and placed it beside him, Rakhi snatched the crown and put it on her head. She made such an attitude as if she has won the competition.
Her new boyfriend Adil Khan Durrani also wanted to wear the crown. On the other hand, the owner of the crown himself became flabbergasted and the whole thing was captured on camera by the media.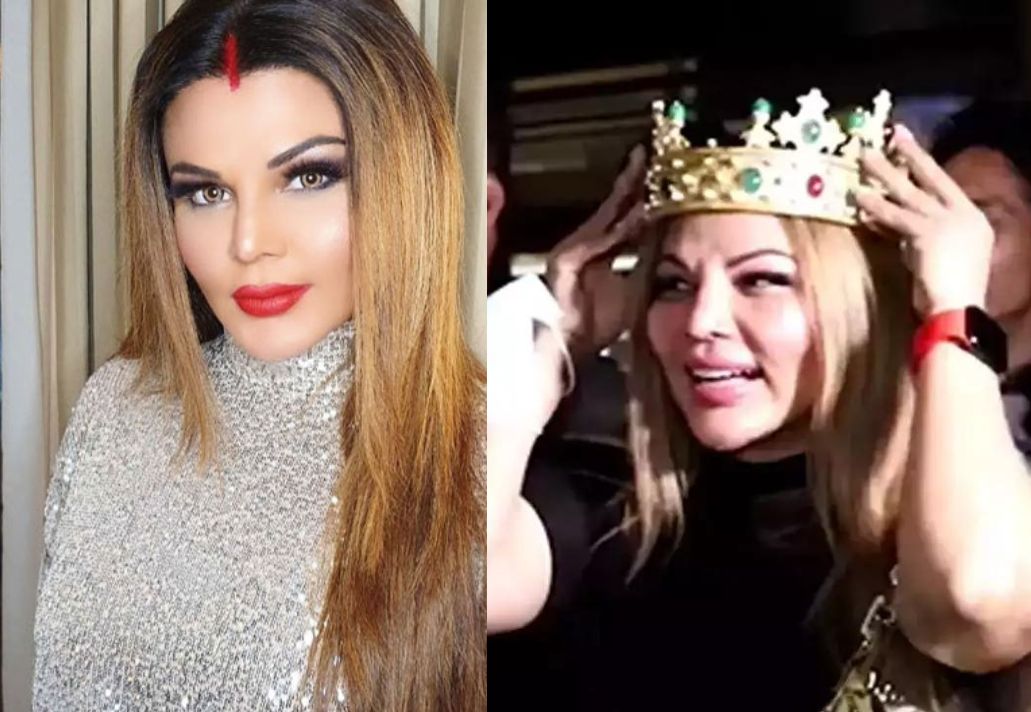 In the end, Rakhi returned the crown to the right person. Not only that, she did aarti to Aditya with her own hands. However, netizens are still mad about the whole incident.
She is getting trolled badly for this. Some users commented, 'Winner ki kuch toh izzat karo yaar' (Try to respect the winner a little bit) while another commented, 'Which award the guy has won. Y rakhi is stealing his limelight?'. (what award did the guy win? Why Rakhi is trying to steal the limelight?). However, Rakhi Sawant is not bothered by any of these comments and remained cool.