Rakul Preet Reveals "The Weird Body Standards" In Bollywood & How She Had To Lose 10 Kgs In 50 Days
Rakul Preet SinghRakul Preet Singh recently appeared in the film Runway 34 starring Ajay Devgn and Amitabh Bachchan.
Rakul Preet Singh, an actress from the south, is one of the most bankable members of the Bollywood business. She made her road to stardom after her debut in the Kannada film Gilli, which was a remake of Selvaraghavan's 7G Rainbow Colony.
Rakul was once referred to as a "stick" in Tollywood because she was underweight, despite having a big global fan base. In fact, after giving in and gaining weight, she was asked to cut weight when she landed in Bollywood. There are some strange body norms here.
Rakul Preet Singh recently participated in Shilpa Shetty Kundra's discussion show Shape of You, where she discussed how the problem of weight in divas differs between Bollywood and South Indian films.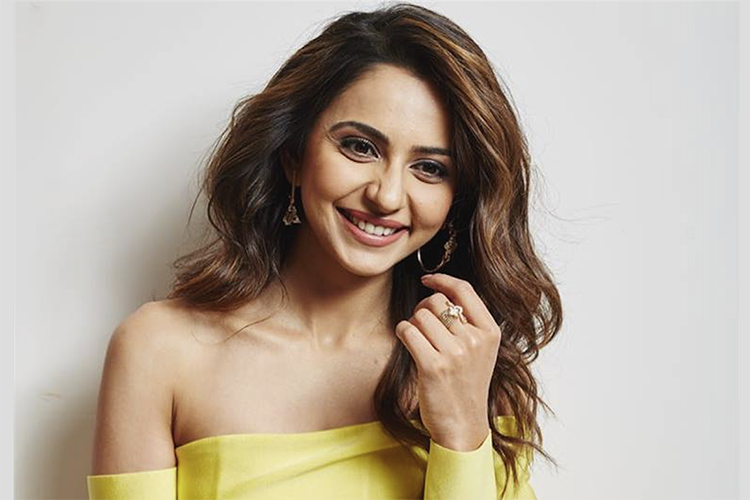 "When I debuted, Samantha (Ruth Prabhu) and Kajal (Aggarwal) were already famous, and they were fit," Rakul said when Shilpa recalled being requested to gain a few pounds for a south film. Because the content was viewed everywhere, I believe individuals grew more mindful of how they appeared on TV."
"However, when I debuted, I was told I was too thin," Rakul Preet Singh continued. People would nickname me "stick," and I would respond with a firm "no."
But after two or three years, I, too, caved in." Continuing the conversation, the Runway 34 actress talked about her trip to Mumbai. "When I moved to Mumbai and started auditioning at the age of 20, I was told that I would have to reduce weight because that was the Bombay norm," the actress stated. But I've been deprived of access and comprehension since I was a child."
"I shed 10 kgs in 50 days, and I didn't think I was 10 kgs," she added, referring to her appearance alongside Ajay Devgn in De De Pyar De. Rakul Preet Singh, meanwhile, was recently featured in Runway 34 opposite Ajay Devgn and Amitabh Bachchan. Ajay Devgn directed the film, which was made on a budget of 65 crores INR.
Make sure to follow Womansera for more awesome updates!