A well-known figure in the South Indian cinema business is Ram Charan. He has a sizable fan following in addition to being well-liked. Upasana Kamineni and Ram Charan were married and had a daughter.
On June 20, 2023, the couple welcomed their daughter, Klin Kaara Konidela, into the world. Ram and Upasana are relishing each second spent with their priceless little happiness. The parents recently posted a photo to Instagram that unintentionally showed their daughter's face, sending their supporters into a frenzy.
Accidental Reveal of Klin Kaara's Face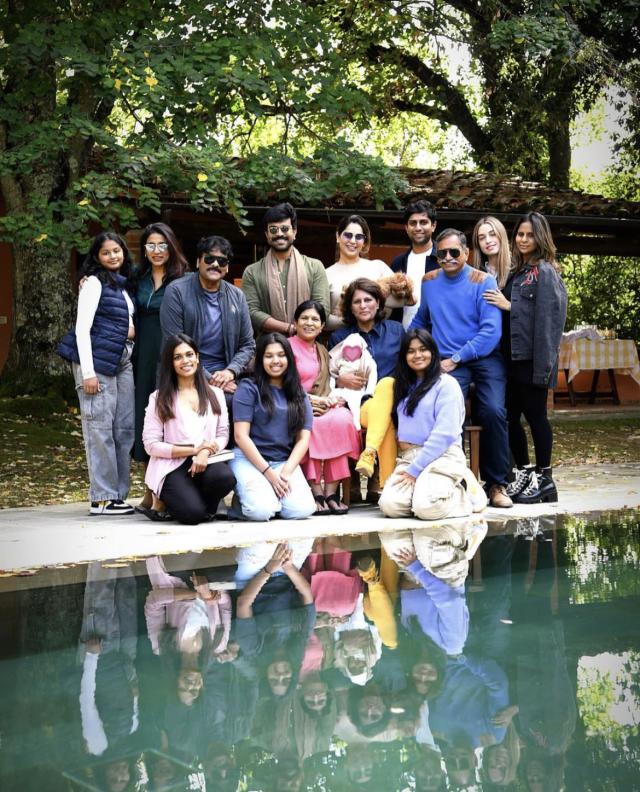 Upasana Kamineni Konidela posted a family photo to her Instagram account on October 29, 2023. They were on vacation in the stunning countryside of Tuscany when the photo was shot. With the lovely Italian countryside as a backdrop, the family photo exuded charm and elegance. In the photo, baby Klin Kaara was sitting on her grandmother's lap with a heart emoji all over her face.
However, fans did catch a fleeting sight of her face mirrored in the water. Fans of the power couple saw their baby for the first time with this. Supporters expressed their excitement for the photo and their warmth in the post's comments. Even Klin Kaara resembled her father, Ram Charan, was brought up by a fan.
Family Vacation in Tuscany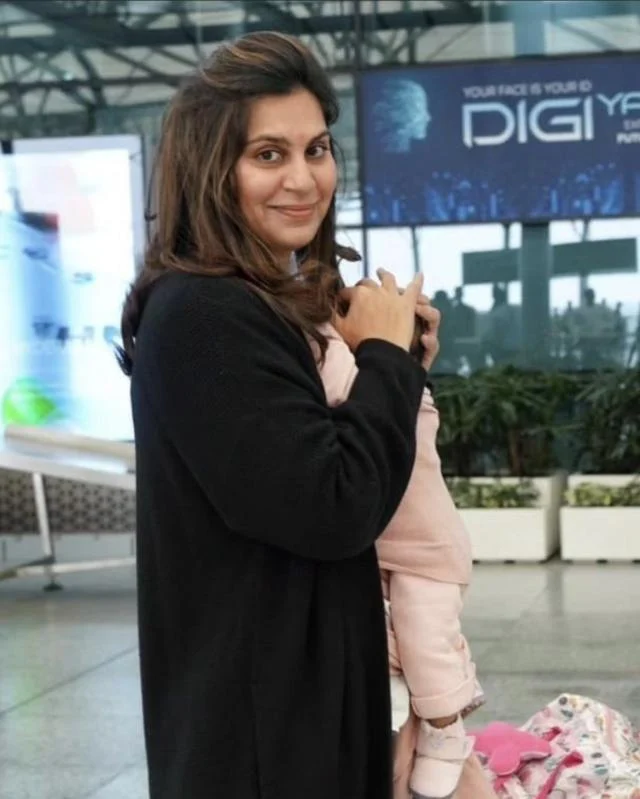 Ram Charan, Upasana Kamineni, their daughter Klin Kaara, and their dog Rhyme embarked on a trip to Tuscany's picturesque regions on October 18, 2023. Ram Charan looked put together in a matching blazer, gray joggers, and a white t-shirt.
On the other hand, Upasana and Klin Kaara were the focus. While Klin Kaara wore a pink onesie, Upasana looked elegant in a white blouse, black jeggings, and a shrug. Even though Upasana covered Klin Kaara's face from the photographers, seeing her in her mother's arms melted bystanders' hearts.
After Ram Charan and Upasana unintentionally made their daughter's face public, admirers impatiently awaited more endearing looks at Klin Kaara.