A teaser video for Deepika Padukone and Ranveer Singh's upcoming episode of "Koffee With Karan 8" has become popular online. This is what the pair disclosed throughout the episode! Ranveer and Deepika will now make their first appearance together on Koffee With Karan Season 8, hosted by Karan Johar, on the renowned Koffee couch.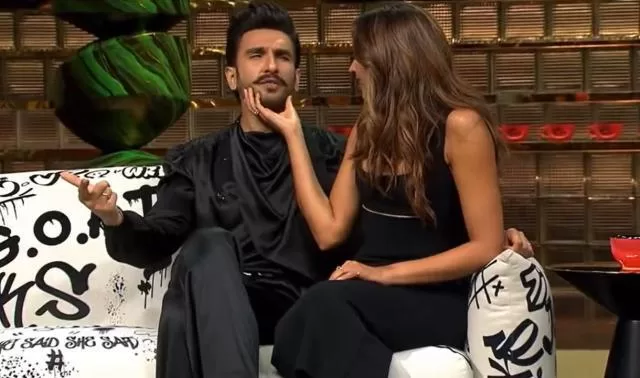 Deepika Padukone and Ranveer Singh on Koffee With Karan Season 8
A recent social media post featuring a teaser for Karan Johar's discussion show Koffee With Karan 8 is rapidly becoming popular. Deepika Padukone and Ranveer Singh can be seen in the video arriving on the show with an air of sophistication and glitz. The couple twinned in black and looked every bit royal for the show. Ranveer looked sharp in a black shirt and matching slacks, while Deepika donned a body-hugging black dress and a sleek choker.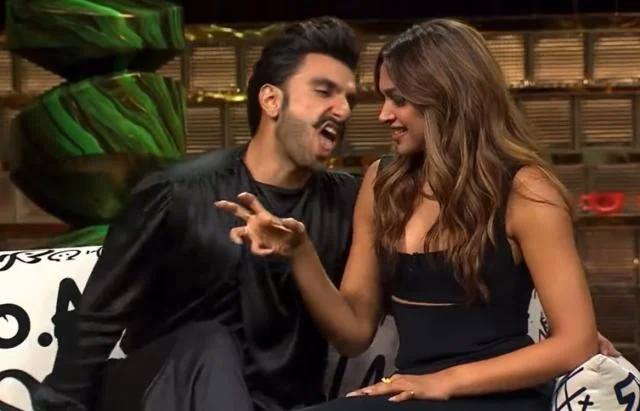 Deepika Padukone and Ranveer Singh were secretly engaged in 2015?
Deepika Padukone and Ranveer Singh were shown in the promo video disclosing some startling information about their personal life. Talking about the rumours that they were secretly engaged in 2015, they made their debut together on the Koffee With Karan couch. Upon questioning the pair, Karan Johar, "You were secretly engaged," Ranveer replied: "2015 I proposed to her. Iske pehle ki koi aur ajaye, main jake chappal rakh deta hun."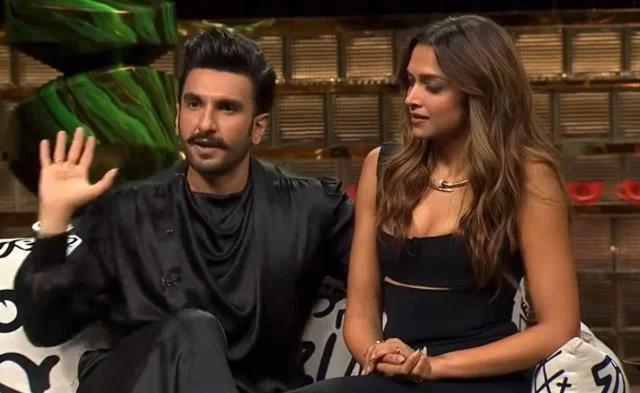 Deepika Padukone shares if she will ever date 'Rocky Randhawa'
In a humorous comment, Deepika Padukone referred to Ranveer's gesture as "Advance booking." Karan Johar questioned Deepika in a different scene, "Would you ever date Rocky Randhawa?" For those who don't know, Ranveer plays a colorful character in the movie Rocky Aur Rani Kii Prem Kahaani, who goes by the moniker "Rocky Randhawa." But Deepika's response touched everyone's heart when she said: "I am married to Rocky Randhawa."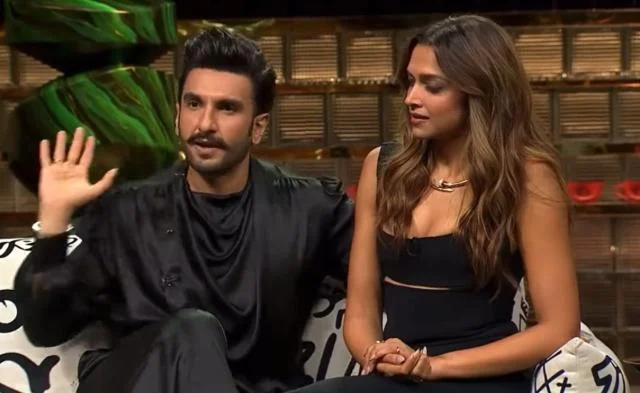 Deepika Padukone reveals she has the best chemistry with Hrithik Roshan
Karan Johar then questioned Deepika Padukone, "Besides Ranveer, who do you think you have the best chemistry with?" In response, Deepika stated that she and Hrithik Roshan have a great rapport and will be starring together in the movie Fighter. Her words were overheard: "I think I have amazing chemistry with Hrithik which everyone is going to see."  Click here to watch. 
Ranveer Singh and Deepika Padukone's unseen wedding footage to be aired on KWK 8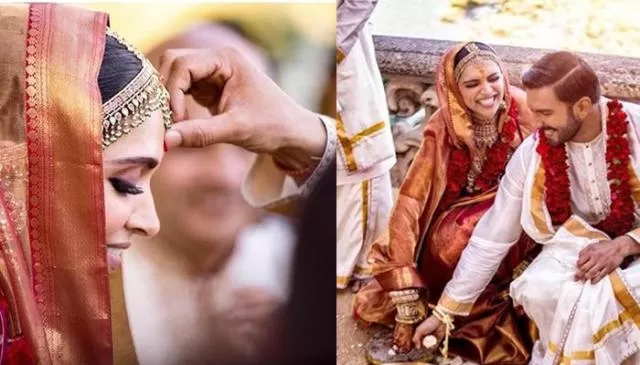 Deepika Padukone and Ranveer Singh's unseen wedding photos will be shown on Koffee With Karan 8 for the first time ever, according to a source who previously spoke with the Hindustan Times. To put it briefly, the couple's close family and friends attended their intimate 2018 wedding held at Lake Como, Italy. Additionally, the insider said that the couple will divulge some previously unknown tales about how they initially connected and started dating. It's said that during their open discussion on the show, they will also discuss their plans for a child.