Rare Patek Philippe Collections According To GQ
Patek Philippe is known for their mastery of creating timeless, high-quality wristwatches. Over time, Patek Philippe became widely known as a symbol of status and success. But not all timepieces are created the same– the luxury company has created rare masterpieces that collectors are dying to get their hands on.
Here are five of the rarest collections of the brand according to GQ Magazine – Patek Calatrava, Nautilus, Calibre 89 Grand Complication, World Time, Henry Graves Supercomplication, and the Grandmaster Chime. Learn more about what makes these collections become the rarest and most expensive collector's items, like the Patek Calatrava and more, and how Patek Philippe watches continue to set standards in the industry.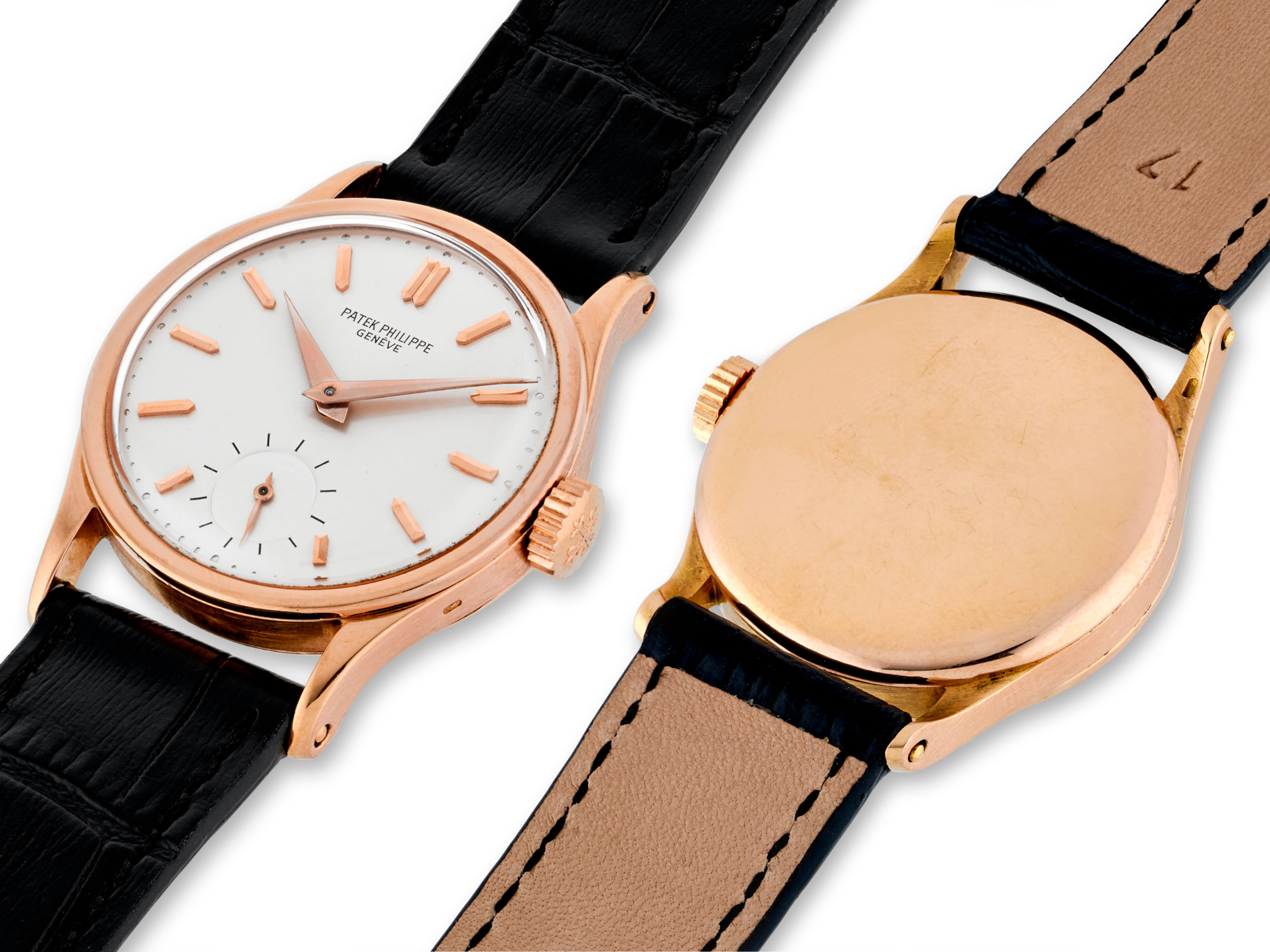 1. Patek Calatrava
Introduced in 1932, the Patek Philippe Calatrava collection earned the brand's flagship status with its classic, elegant look. Behind its recognizable round dial hides a self-winding mechanical movement that perfected over years of watch manufacturing.
A well-maintained Patek Calatrava sells for $25,000 to $30,000, and it is widely considered an entry-level watch. A particular piece in the collection, however, was one of the rarest watches in the world. This is a double-signed Calatrava with Tiffany & Co.'s signature, and it set the world record for the most expensive wristwatch sold online ($6.5 million).
2. Nautilus
Set to be discontinued this year, the appearance of this Nautilus with its vibrant olive-green model excited its Patek followers. This luxury sports model presents the distinctive Tiffany blue dial to celebrate their 170 years of partnership. It features an in-house automatic movement with central seconds, an open case back, and the caliber of 26-330 S C. 
The Nautilus features Tiffany & Co.'s registered trademark color stamped with its name and Patek Philippe's signature. The watch's baton hour and minute markers are designed in blackened 18-carat white gold. It was sold in December 2021 by Patek Phillips in an auction for $6.5 million – 120 times greater than its retail price. The Nautilus will only be made and sold at certain Tiffany & Co. boutiques.
3. Henry Graves Jr. Supercomplication
The Supercomplication, commissioned by Henry Graves, is the most complicated wristwatch designed without the help of computers. Completed in 1933, the Supercomplication features two dials, 24 complications, and over 900 components while only weighing a little over a pound. The wristwatch has a perpetual calendar, a minute repeater, and a celestial map of Manhattan, New York from Harry Graves Jr.'s property. 
Henry Graves Jr.'s Supercomplication was one of the most historic timepieces created by Patek Philippe. Before Grandmaster Chime, it held the record as the most complicated wristwatch for 50 years, as well as the most expensive. The Supercomplication fetched $24 million at an auction in 2014.
4. Calibre 89 Grand Complication
Released on the 150th anniversary of the company, Calibre 89 Grand Complication is the most complicated pocket watch in the world. To celebrate such a milestone, the creators of this watch aimed to surpass the historic Henry Graves super complication. When it was completed in 1989, the Calibre 89 had 9  more complications than the Henry Graves watch.
With over 30 complications, 1,700 components, and a star chart feature, this pocket watch is one of the rarest pieces of Patek Philippe. Only four were produced in the whole world; one is in auction at Sotheby's for $6 million.
5. World Time
The Patek Philippe World Time collection boasts of a horological complication that shows the time for all 24 time zones in a single watch, controlled with a button. When the collection launched in 1939, it was too unusual to be popular. But when intercontinental business trade became more common, the World Time collection became a practical choice.
Practicality aside, the World Time showcases the company's ability to create complex wristwatches. One of the most expensive pieces was reference 2523 World Time, which has a hand-painted map of America, a cloisonné enamel dial, and a brown leather strap. It was auctioned for $7.3 million in 2021.
6. Grandmaster Chime
In 2014, the Grandmaster Chime was developed to celebrate the 175th anniversary of Patek Philippe. It is the most complicated wristwatch to date. It features 20 complications, a minute repeater, a perpetual calendar, and most notably, an acoustic chiming mechanism. The wristwatch has a grand sonnerie, which chimed to mark the hour and quarter-hour, as well as a petite sonnerie, which chimed on demand.
The Grandmaster Chime collection was symbolic of the Patek Philippe's characteristic of mastery and innovation. In fact, this watch holds six patents, including the patent for the rotating dial.
With only seven units of Grandmaster Chime made, this is arguably the rarest and most expensive watch created by Patek Philippe, and it is worth approximately $31 million. As of 2022, it is currently holding the record as the most expensive watch ever sold.
Final Thoughts
Patek Philippe is by far one of the most prestigious luxury brands in the watch industry. Through the years, it has maintained superiority as a reputable watch brand, as seen in its exclusivity, craftsmanship, and elegance. These pieces are definitely a must-have for those aspiring to be watch collectors.
If you want to check out more luxury watches from other reputable brands, browse the catalog of WatchShopping.com. They offer 100% authentic designer watches of different models and styles.