Salman Khan And Sonakshi Sinha's Picture Of Them As Bride And Groom Has Gone Viral, Yet Again; Check Out Here!
A portrait of Salman Khan and Sonakshi Sinha exchanging garlands circulating on social media is a hoax. Sonakshi Sinha made her Bollywood debut in the Hindi film Dabangg as Salman Khan's wife. Encouraged by the film's success, the filmmakers created two sequels, which did well at the box office. However, the pictures did not originate from any of the movies.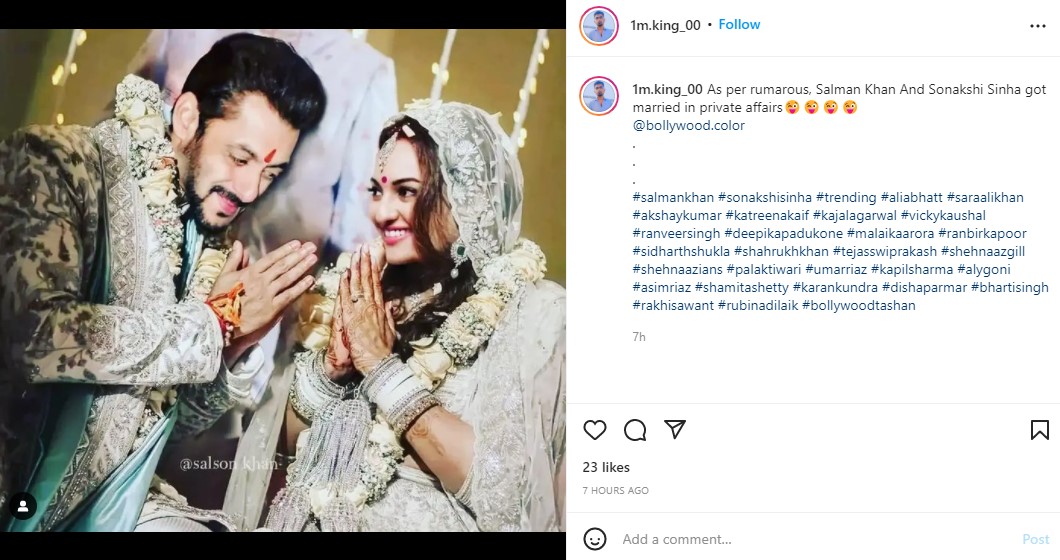 In the previous image, Salman Khan is seen exchanging rings with Sonakshi Sinha, who has vermillion patches on her forehead. It has gained extensive attention on social media that the pair secretly married. Numerous entertainment websites also published speculative pieces based on the photos of their rumored connection. This time, the altered image is of Varun Dhawan and Natasha Dalal.
On a shot from their wedding album, Salman Khan and Sonakshi Sinha's faces have taken the place of Varun and Natasha. One has to ask who the minds behind this are. Sonakshi had previously commented on the viral image, "Are you so stupid that you can't tell the contrast between a genuine and a morphed one?" Take a look at the two images below: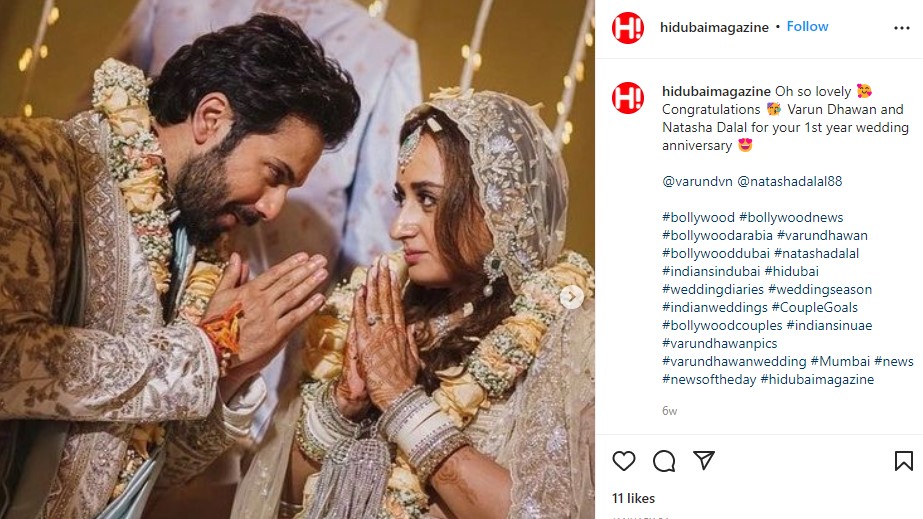 Apart from this, Sonakshi Sinha is embroiled in a scandal after the internet spread claims of a non-bailable warrant being issued against her. However, the actress suddenly broke her silence and declared that the report was false. In terms of Salman Khan, he is now occupied with the filming of Tiger 3. The film will premiere on the auspicious occasion of Eid 2023.