Bigg Boss 17 has ignited a storm on the internet as the spotlight turns on Vicky Jain's behavior towards his wife, Ankita Lokhande. The reality show, hosted by Salman Khan, has garnered criticism for Vicky's recurrent confrontations with Ankita, leading to fans and netizens expressing their disapproval of his actions.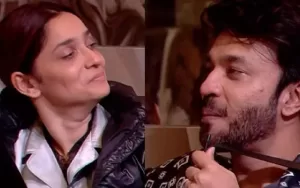 The Insta-Perfect Couple
Before entering the high-voltage world of Bigg Boss 17, Ankita Lokhande and Vicky Jain were the embodiment of the "Insta-perfect" couple. However, their journey on the show has been far from harmonious, as tensions and arguments have taken center stage.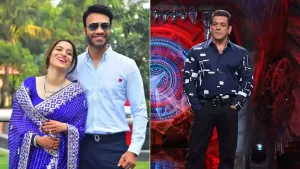 The Controversial Moments
As clips from the Bigg Boss 17 live feed circulate online, Vicky Jain's behavior comes under scrutiny. He is often seen belittling Ankita in front of fellow contestants. This has led to viewers questioning why Ankita allows such treatment. The show's host, Salman Khan, has reprimanded Ankita for allowing this dynamic to persist.
Internet Reacts
Internet users have not held back in expressing their disappointment in Vicky's actions on the show. They've criticized his behavior and voiced support for Ankita. The recurrent couple fights have left many fans concerned about the couple's relationship.
Vicky's Controversial Remark
In one particularly contentious moment, Vicky told Ankita, "Zindagi mai mujhe tu kuch de toh paayi nhi, at least mujhe peace of mind hi de do" (You haven't given me anything in life, at least give me peace of mind). This comment struck a chord with viewers, and many are disheartened by the situation.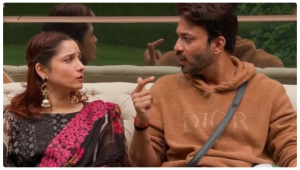 In Salman's Shadow
Show's host Salman Khan has also weighed in on the situation, acknowledging the disturbing nature of Vicky's comments and the emotional impact on Ankita. His intervention has reinforced the seriousness of the issue.
In Conclusion
Bigg Boss 17 has ignited debates and discussions about relationships, respect, and behavior within the context of reality television. The support for Ankita Lokhande and the criticism directed at Vicky Jain reflect a wider societal concern about toxic behavior in relationships. As the show progresses, viewers will be watching closely to see how this narrative unfolds.