Salman Khan Was Charged With Poaching Blackbucks In 1998, Has Been Referred To The Rajasthan High Court; Deets Inside!
Salman Khan, the Bollywood actor, is still facing legal issues. The actor's 1998 blackbuck poaching charge is still pending in court, despite multiple court battles. A new development was reported by ANI on Monday. According to the most recent information, the Rajasthan High Court has granted the case's transfer petition. This implies that the High Court will now hear all of the actor's and the poaching case's appeals.
According to ANI's official tweet, "1998 blackbuck poaching case | Rajasthan High Court allows the transfer petition of actor Salman Khan. The pleas relating to the actor will now be heard in the High Court. " Over the last two decades, the blackbuck poaching case has gotten a lot of attention. For the uninitiated, Salman Khan is accused of killing two blackbucks during the filming of Hum Saath Saath Hain in Bhagoda ki Dhani in Kankani hamlet near Jodhpur.
Salman was prosecuted under section 9/51 of the Indian Wildlife (Protection) Act, 1972, according to reports. Not only Salman, but also his co-stars at the time, Saif Ali Khan, Sonali Bendre, Neelam, and Tabu, were charged with violating Section 51 of the Wildlife (Protection) Act and Section 149 of the Indian Penal Code (unlawful assembly). Salman was sentenced to five years in prison by the Rajasthan High Court in 2007. The court, however, later suspended it after he served a week in prison.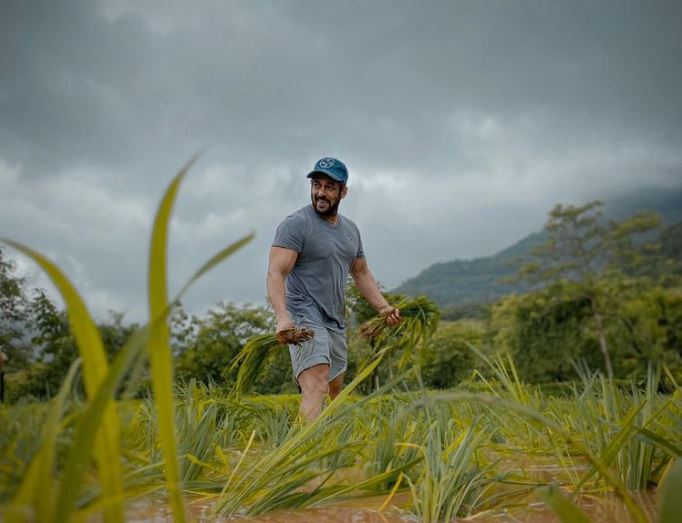 The charges against the actor were finalized by the Rajasthan High Court in 2012, resulting in a new trial process. Salman was sent with a legal notice in 2014, appealing the HC's 2007 suspension decision of the actor's conviction. After the Rajasthan High Court acquitted the actor of all charges, the Rajasthan government filed an appeal before the Supreme Court in 2016. The Supreme Court determined that the case's hearing procedure should be accelerated.
Salman was convicted guilty of killing two blackbucks by a trial court here in 2018. Meanwhile, his co-stars were found not guilty of the charges against them. Later, in Jodhpur's district and sessions court, the actor known as Bollywood's "Bhai" disputed the trial court's order.