Samantha Shares Her First Post After Parting Ways With Naga Chaitanya Is Captioned, 'I Have To Change Myself…'
South Indian actress Samantha Prabhu, who became famous from house to house for playing the role of Raji in 'The Family Man 2', remains in constant discussion. Recently she confirmed the breakup of her marriage with her husband Naga Chaitanya. This news has saddened her fans. Although Samantha happily accepted this and her stir on social media has also increased. Samantha has shared the first post after announcing her divorce from Naga.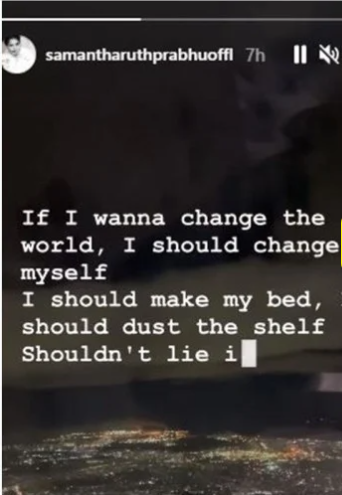 Samantha shared a post
Samantha has posted a video in which she is capturing the outside view from inside the plane. Along with this, she also put a song whose lyrics are, 'If I want to change the world, then I have to change myself. I should fix my bed, clean up the mess on my shelf. I shouldn't be lying in bed all day'.
https://www.womansera.com/air-india-plane-gets-stuck-underneath-over-bridge-near-delhi-airport-find-out-what-happened/
From this post of Samantha, it seems that now she is feeling free and wants to make a change in her life. Those who love Samantha and Naga together maybe a little sad but for them nothing is more important than the happiness of their stars. In such a situation, Samantha and Naga are respecting this decision.
Samantha and Naga
Let me tell you that Naga Chaitanya and Samantha first met in the year 2009 on the sets of a film. Here Samantha gave her heart to Naga at first sight. However, their relationship started with friendship and then gradually Naga also fell in love with the actress. After this, both of them enjoyed their dating life.
After Samantha-Chaitanya's Divorce, Ram Gopal Verma Says 'Divorces Are Made In Heaven'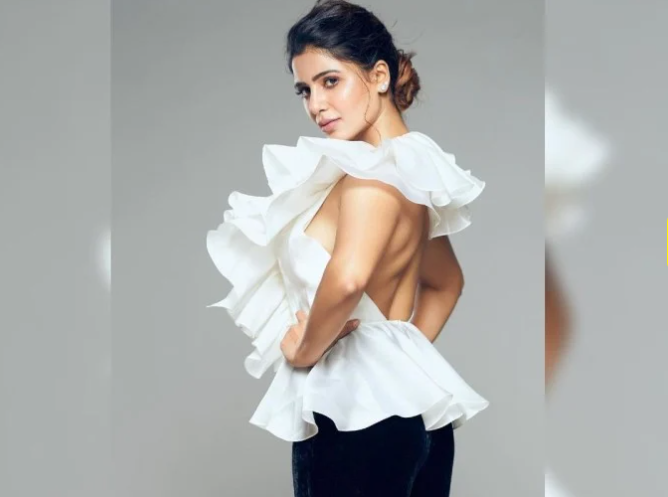 Samantha Prabhu
Naga and Samantha got married in the year 2017 in Goa. The marriage of both had been in discussions for a long time. According to the news, about Rs 10 crore was spent on the marriage of both. Not only this, the couple was married according to South Indian and then Christian customs. However, now their relationship has come to an end.
It is worth noting that earlier Samantha used to put Samantha Akkineni in front of her name but one day she removed the Akkineni surname from her social media handle. It was only after this decision of Samantha that the news came into the discussion that all is not well between her and Naga Chaitanya Akkineni. After this, she has again changed her name on social media to Samantha.