The ever-entertaining Koffee With Karan is back with its eighth season, featuring the vivacious duo of Sara Ali Khan and Ananya Panday. In a recent promo for the upcoming episode, host Karan Johar, true to his style, delves into the world of celebrity relationships, sparking intriguing responses from the guests.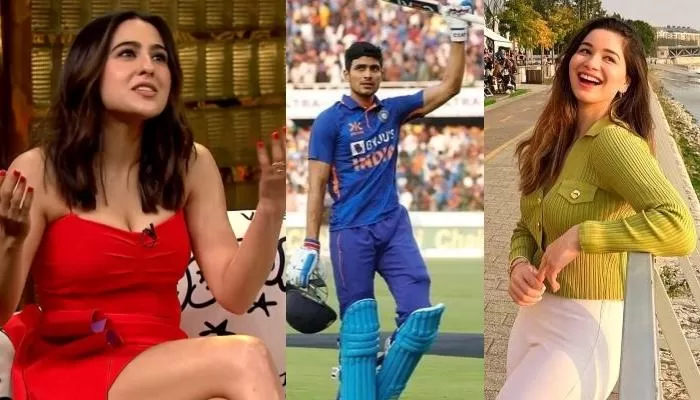 The Buzz Around Sara Ali Khan
Sara Ali Khan, decked in radiant red attire, finds herself at the center of attention as she tackles questions regarding her rumored romance with cricketer Shubman Gill. With an air of jest, she offers a witty twist to the story, hinting at a surprising connection to cricket legend Sachin Tendulkar's family.
Ananya Panday's 'Aashiqui'
Ananya Panday, adorned in elegant black, is put in the hot seat as Karan inquires about her love life. With her characteristic charm, Ananya virtually confirms her relationship with actor Aditya Roy Kapur, playfully referring to it as 'aashiqui,' the Hindi term for love.
Unveiling Shared Exes
Karan Johar, the mastermind behind the show, kicks off the episode with a bang, revealing that Sara and Ananya have something in common—ex-boyfriends. The two actresses, known for their candidness, exchange playful remarks, setting the tone for what promises to be an entertaining episode.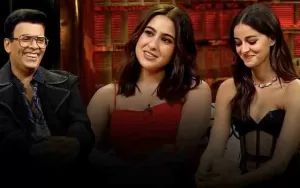 Addressing the 'Liger' in the Room
In a humorous exchange, Sara and Ananya navigate the intricacies of their shared experiences, invoking laughter and intrigue. The mention of 'Liger' hints at Ananya's co-star Vijay Deverakonda, who had appeared alongside her in a previous season of Koffee With Karan.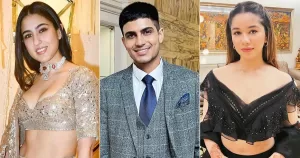 Sara Ali Khan and Ananya Panday's appearance on Koffee With Karan 8 is undoubtedly a treat for fans and viewers. The duo's lively banter, combined with Karan Johar's knack for stirring up interesting revelations, assures an engaging episode filled with laughter and playful confessions.