Several People Gets Injured After Gunshots Were Fired Outside Justin Bieber's Performance Afterparty!
After Justin Bieber's performance on Friday night (February 11), three people were shot outside a celebrity-packed party hosted by the pop sensation in Los Angeles. , a scuffle broke out outside the restaurant The Nice Guy, and multiple rounds were discharged.
After suffering injuries, rapper Kodak Black, the actual name Bill Kapri, and two other persons were taken to the hospital. Many rounds were fired at the three people. Two of the victims were transported to a nearby hospital by the Los Angeles Fire Department, while the third was taken to a hospital after fleeing the crime scene. All of the survivors are in good health currently. The culprits in the incident are currently unknown, and an investigation is underway.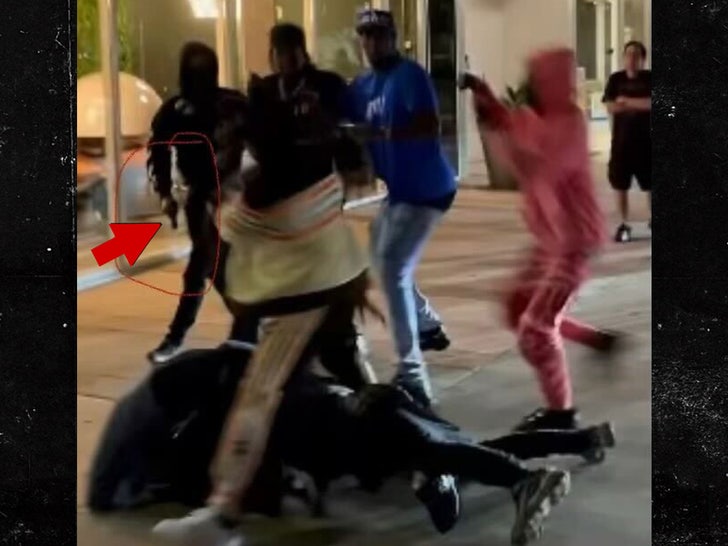 Bieber headlined the celebrity Revolve afterparty at the L.A. hotspot following his prior pre-Super Bowl concert at the Pacific Design Center. Drake, Leo DiCaprio, Tobey Maguire, Kendall Jenner, and Khloe Kardashian were among those who attended the afterparty. At 2:45 a.m., Kodak Black, Gunna, and Lil Baby were standing outside Mr. Nice Guy when the fight broke out. In a video, a large crowd is gathering on the street when several people abruptly leap over a truck and start fighting. Gunshots may be heard seconds later, as the throng panics and disperses.
Bieber gave a 30-minute performance to a crowd of over 1,500 people on Friday night, which included Shawn Mendes, Anthony Ramos, Logan Paul, Niall Horan, and Scooter Braun. Around midnight, the concert came to a close.