Shahid Kapoor Shared The New Poster Of "Jersey", Aamir Khan Praised The Caption And Showered Love
Bollywood actor Shahid Kapoor has shared a new poster of his upcoming film Jersey. He shared a new poster of the film Jersey for the fans on his Instagram account on Wednesday. Aamir Khan has praised the caption shared by Shahid Kapoor while sharing the new poster.
Shahid Kapoor
Sharing the new poster of the film, actor Shahid Kapoor wrote, 'As a father, this is my favorite poster of Jersey.' In this poster of the film, Shahid Kapoor is seen tying the lace of a child's shoes. That's why he wrote in the caption that this poster is his favorite as a father. On this matter of Shahid, his fans are showering love and are also very fond of this poster.
Shahid Kapoor and Mrunal Thakur's film Jersey is releasing this month. This film will be released on 31st December. It is worth noting that as soon as the film is released in theaters, it can also be seen on Netflix. This information has been given in the new poster of the film released by Shahid Kapoor.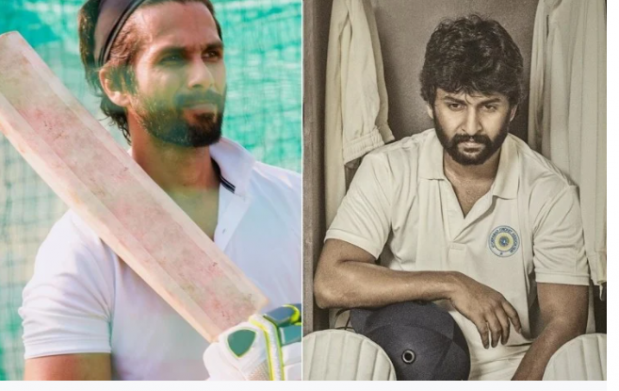 Shahid Kapoor
Shahid Kapoor's film 'Jersey' is a remake of a Telugu film. The title of the film in Telugu is also 'Jersey'. The film will tell the story of a cricketer, who starts playing cricket at the age of 30. The film is directed by Kolgautham Tinnanuri.
The special thing is that along with Shahid Kapoor, his father and veteran actor Pankaj Kapoor will also be seen in this film. It is worth noting that before the film Jersey, Shahid Kapoor's last film was 'Kabir Singh'. The film was released in the year 2019 and Shahid Kapoor's performance in it was highly appreciated by the audience. This film was also a remake of a South Indian film, titled 'Arjun Reddy'. Shahid's upcoming film is also a remake of South Ki Hai. The new poster of the film shared by Shahid has so far been liked by more than 1.5 lakh people and fans are showering love on it.