Shahid-Mira's Stunning New Home: Interior Designer Gives A Sneak Peak- Checkout!
Actor Shahid Kapoor and his wife Mira Rajput have been involved in constructing a new home for the past couple of months. Mira has even shared pictures of their under-construction luxurious apartment in Worli, Mumbai, with her followers on multiple occasions. The couple's new home is on the top floor of a high-rise with a breathtaking view of the Bandra-Worli Sealink.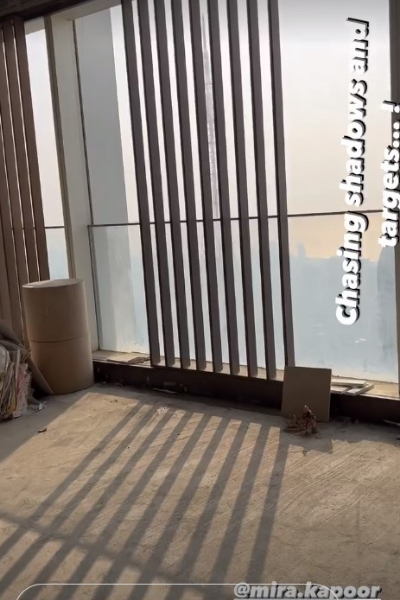 Mira Rajput and Shahid Kapoor's interior designer took to social media on Thursday to share a sneak peek of their new home. The designer shared a brief video with the caption, "chasing shadows and targets." The video shows a stunning perspective of the city that the house provides. The celebrity couple's new house appears to be nearing completion, and they may be ready to move in shortly.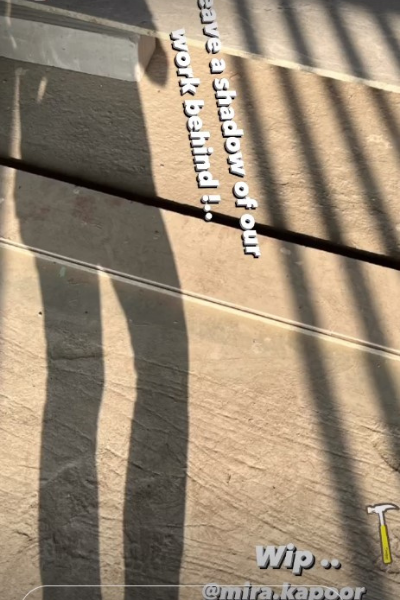 In terms of their current residence, their magnificent coastal property is made up of modest yet elegant components. Shahid and Mira appeared to have created a magical paradise for themselves, full of love and life, based on the appearance of the house. Every day, the entire Kapoor family wakes up to a beautiful sky and a beach. Their current home is decorated with vibrant artwork, sophisticated furnishings, and opulent lighting, giving it a more appealing appearance. Several photos of the Kapoor family are hung on the walls of their residence.
The house's biggest feature, though, is the magnificent front terrace. For the family to enjoy the fresh beach wind, the complete wooden patio is outfitted with sophisticated outdoor couches and a little table. In July 2015, Shahid Kapoor and Mira Rajput married in a private ceremony. They had their daughter in August 2016 named Misha and a son, Zain, in September 2018.
Meanwhile, Shahid Kapoor will next be seen in 'Jersey', starring Mrunal Thakur. The film was planned to be released on December 31, 2021, but due to an increase in COVID-19 cases, the release date has been pushed back.
Jersey is a remake of actor Nani's Telugu film that was directed by Gowtam Tinnanuri. In the film, Shahid Kapoor will portray a cricketer. The new release date has yet to be confirmed.